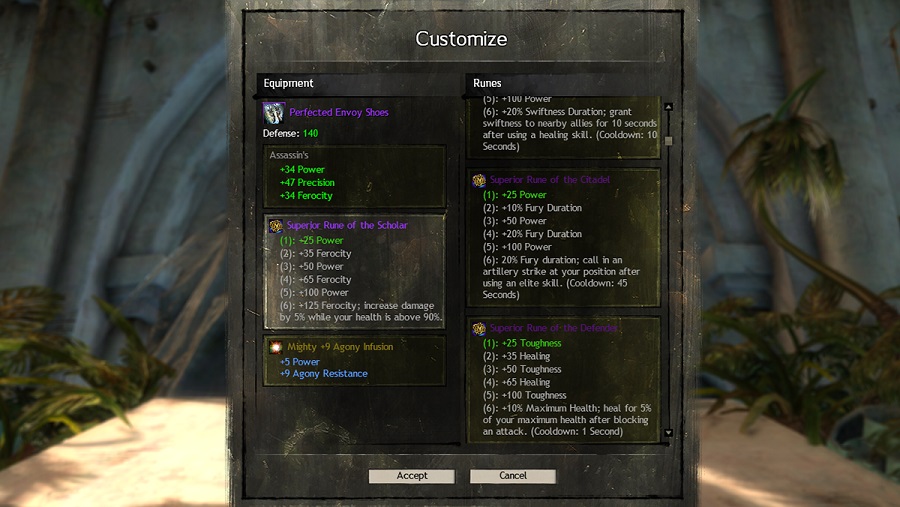 Guild Wars 2 has legendary weapons and armor, and soon it will have legendary upgrades that you can apply to those legendary weapons and armor — or to just normal weapons and armor, if you're a dirty peasant.
The upgrades were introduced in a blog post today, and they'll work in a manner similar to other legendaries: You'll be able to change their stats at will, and if they match up with other socketed upgrades, you'll receive the proper set bonuses. Unlike other upgrades, you can remove them at no cost, and unlike other legendaries, they don't include any fancy visual effects.
As to how you'll earn them, ArenaNet gave only limited details, saying that you'll need to "provide several gifts, including one that requires new materials unlocked by a global event" to the Mystic Forge, as keeping in line with other legendaries. That event starts on July 30 and will entail trading lucent crystals to crafting discipline grandmasters. With the need to have six upgrades for armor and two or more for weapons, let's hope it won't be too grindy.