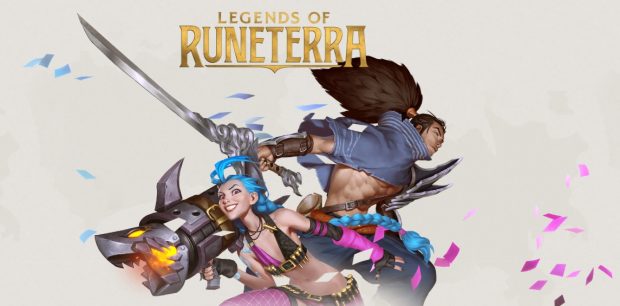 The open beta for Riot's Legends of Runeterra, goes live later today. You can get in now if you pre-registered before Jan. 19; otherwise, you'll have to wait until later this afternoon to get your first crack at the League of Legends card game.
We covered the basics of the game when it was announced (and even knew about it before it was announced), and since then Riot's dished out a good bit of info on progression, game balance, and monetization. Early returns are that it plays well, and it generally has been much better received than the last MOBA that attempted to branch out into a CCG.
The developers have one last message before everyone hits the servers for the open beta: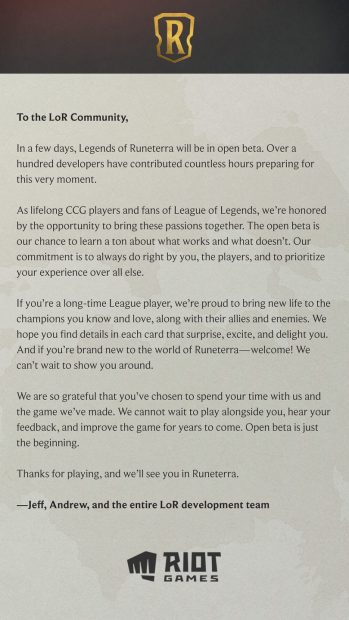 You can register for Legends of Runeterra, using your Riot account, and download the client for the game here.