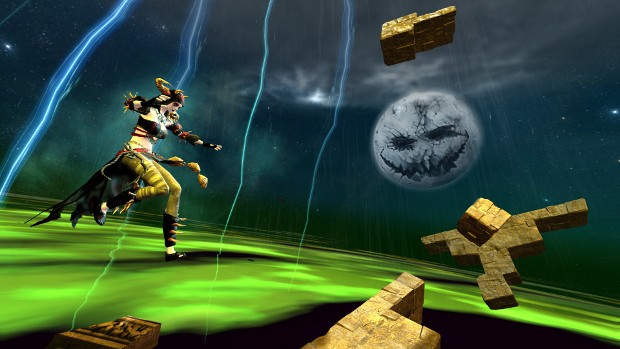 Guild Wars 2 is getting into the Halloween spirit with the return of the annual in-game Halloween Festival "The Shadow of the Mad King." The event kicks off today and runs through November 7. The event is open to all players and once again offers the chance to explore the Mad King's labyrinth while battling the beasts that live there.
The Clock Tower jumping puzzle returns, too. Players will also be able to participate in the Lunatic Inquisition PvP game, and get a chance to confront the Mad King in his own lair.
For full details on the event, head over to the Guild Wars 2 site. Or… You could just log in and start playing. You know… Either, or.