Mortal Online goes Free-to-Play, Well Almost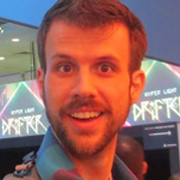 By Michael Dunaway, News Editor
Posted:
I'll be honest here, when I heard Mortal Online had gone Free-to-Play I didn't even realize the game was still in operation. Mortal Online was originally released as a P2P game back in 2010, and attempted to pay homage to the old Ultima sandbox style MMOs of yesteryear. Unlike most traditional MMO's, Mortal Online does not use the traditional level and class system but instead focuses on a more free-form skill and attribute system not unlike the Elder Scrolls.
However, upon release the game was riddled with bugs and performance issues. Over the next two years the MMO would see a variety of performance patches and the introduction of two expansions whose deployments could easily be summed up as mildly catastrophic. The expansions introduced new features but in doing so suffered from a variety of technical issues, including a multitude of bugs that affected the game's mechanics, performance and stability which in one case, lead to some game features being disabled directly after release.
With the introduction of the F2P model the developers behind Mortal Online, Star Vault, hope to breathe new life into the MMO. Unfortunately they seem to be going the way of EQ/EQ2/SWTOR (though maybe not as extreme).
New players will have access to the entire game but will have a skill restriction of 60 (from a possible 100). F2P players will also be locked from using thievery skills, owning houses, looting expensive objects and trading said expensive objects. Additionally, F2P players will be restricted to just one character slot.
Anyone wishing to unlock the additional features will have the opportunity of purchasing a monthly subscription. You can find the full F2P breakdown on the official site here.
Got a news tip? Contact us directly
here
!
---
About the Author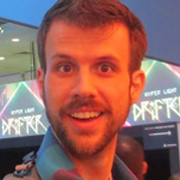 Michael Dunaway
,
News Editor
Michael Dunaway has been part of the MMOBomb team for years and has covered practically every major Free-to-Play title since 2009.
---
Read Next
You May Enjoy