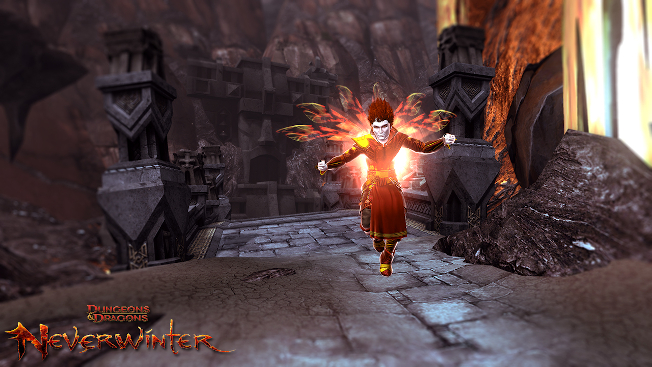 A new Call to Arms event has arrived in Neverwinter. The fifth CTA of the year, Battle for the Bridge, tasks players with reclaiming the Firecross Bridge on Mount Hotenow from the fire giant Grumthrox the Relentless and his minions.
Successfully retaking the bridge will net players several rewards, including an Obsidian Golem vanity pet, a Flame Sprite companion, transmutes, dyes, and more. There's even a cache that contains one random enchantment or runestone as well as one of the following items:
Greater Mark of Potency
Mark of Potency
Lesser Marker Of Potency
Flawless Sapphire
Aquamarine
Peridot
The event is available to play as of now, but will only last until Monday, Sept 16. So, if you can, you'll probably want to jump in and get slaying.