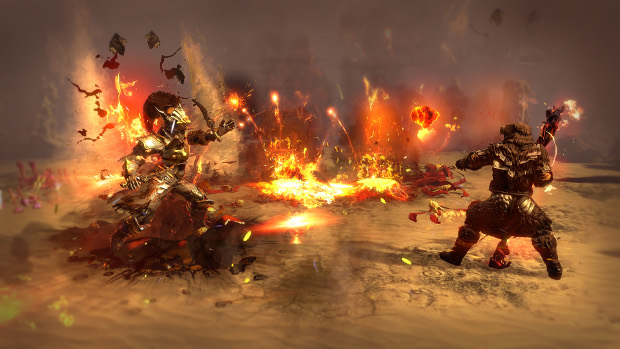 Xbox One players got their hands on the first major expansion for Grinding Gear Games' free-to-play ARPG Path of Exile. The update, titled War for the Atlas, add 32 new randomized maps as well as a variety of other content, including new bosses, end game items, and more.
One item of note is the updated character customization. Players can find new Skill Gems designed around necromancy, as well as six new Support Gems and more than 50 unique items. Another feature added is the Abyss League in which players can fight ancient foes in order to earn Abyss Jewels to customize their character with.
Xbox players can grab the new update now via the Xbox One store.