Siege of the Seven Seas: TERA to get new Siege Warfare Battleground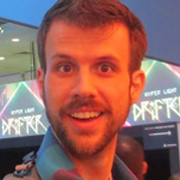 By Michael Dunaway, News Editor
Fancy yourself a PvP tactician? Do you enjoy laying siege to a stronghold's gate or do you perhaps prefer to drop behind enemy lines for a little chaos and disruption? If you answered yes to any of these questions, then do I have a new PvP battleground for you!
TERA just announced its latest Battleground Corsairs' Stronghold would be released on July 2nd. The PvP mode will be available to all players starting at level 30 and pits two teams of 20 in an all out attack and defend scenario filled with battle tanks, airships, cannons and siege-ladders. Each team will have a turn at capturing and defending the Anchorstone which is protected by a large imposing fortress.
The invaders, who also happen to be a band of swashbuckling pirates, can choose to infiltrate the enemy base by either scaling its walls, breaking down the heavily fortified gate with siege tanks or using airships to float above the strongholds defenses in order to drop down on the enemies below. The defenders will be of course, tasked with stopping their impending doom by destroying the enemies siege weaponry and shooting the airships out of the sky.
While the new PvP battleground will match everyone from level 30-60 together, players can expect their stats to be equalized across the board. However, players will still only have access to whatever abilities they have trained up till that point.
The release of the PvP mode will coincide with a new patch for TERA which will set the stage for some larger content updates schedules to role out later this summer. The summer updates will bring about a new Alliance system and a new raid dungeon as well. More details regarding the summer content additions will be made available in the coming weeks.
I've always enjoyed multi-stage PvP battlegrounds *cough* World of Warcraft *cough* and while I do not have a level 30 in TERA, I may just have to find the time to level up in order to check this one out. What's your favorite MMORPG PvP mode?
Got a news tip? Contact us directly
here
!
---
About the Author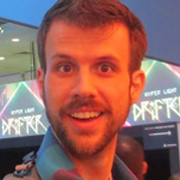 Michael Dunaway
,
News Editor
Michael Dunaway has been part of the MMOBomb team for years and has covered practically every major Free-to-Play title since 2009.
---
Read Next
You May Enjoy