Tribes: Ascend Official Release!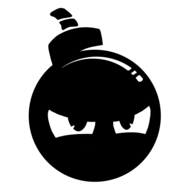 By

MMOBomb Staff,
April 12, 2012
Hi-Rez Studios announced the official release of Tribes: Ascend. The fast-paced, sci-fi multiplayer shooter has completed Beta testing and is now available for download. Tribes: Ascend is the world's fastest shooter. The game features jetpacks, skiing, vehicles, team-based gameplay, and cutting-edge graphics using Unreal 3 technology.
The Tribes: Ascend release build includes 9 playable classes, 5 game-modes, and 16 unique maps. Recent additions include the CTF map Raindance, as well as a new game-mode called Capture and Hold. The Release build also includes a preview of the Custom Server functionality that will soon be available to players.
Hi-Rez Studios also released a summary of Beta statistics including:
· 575,000+ beta participants
· 150 million player kills
· Over 3 million Blue Plate Specials
· Over 3 million flag captures
The game is available for download directly from the developer at www.tribesascend.com
Got a news tip? Contact us directly
here
!
---
You May Enjoy