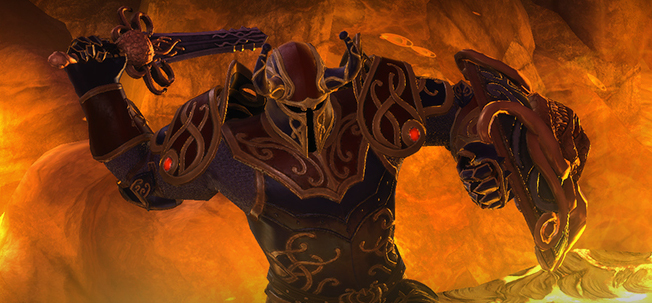 Last week, the Neverwinter team highlighted changes coming to Clerics and Paladins in the upcoming Undermountain update. At the time, they promised future updates on changes coming to other classes in the game.
Today, two more posts were rolled out, one for Warlocks and the other for Fighters.
The Warlock post details the Soulweaver paragon path and notes that similar to the Cleric and Paladin classes, the Warlock's paragon path will be making use of encounter powers that cost Soul Essence. When they run low on Soul Essence they'll be able to restore it and their health using Essence Drain.
As for the Fighter, they're receiving an overhaul to blocking. Block is no longer used to apply a damage resistance bonus, although it provides a hit point shield whenever a shield is raised.
They also have a new class mechanic that builds on blocking and creates an alternate method to stopping enemy attacks. Dig also aids in stamina regain.
Full details on both classes are available in the new blog posts on the Arc Games site.