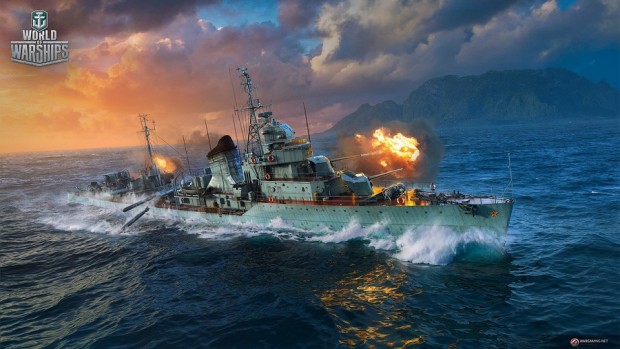 There's a new line of ships in World of Warships, the Pan-Asian destroyers, and they come with a new array of equipment to help hunt down the biggest prey. No, not Moby-Dick.
The destroyers, which were actually built in countries all over the world and then shipped (heh) to the Far East, all have a smoke screen with a shorter cooldown but also a shorter duration. They also have of deepwater torpedoes, which have greater range and better concealment than normal torpedoes, but can only hit battleships, cruisers, and carriers.
There's also a new operation, The Ultimate Frontier, which is available for Tier VII ships. Captains will need to escort transport aircraft and then defend an airport at your destination while an evacuation is in progress. Speaking of aircraft, carriers will undergo a significant change, increasing the action time of Repair Party, which allows for more aircraft to take off and land while under a barrage of HE shells.
You can learn everything there is to know about the new update in the video below and on the World of Warships site.