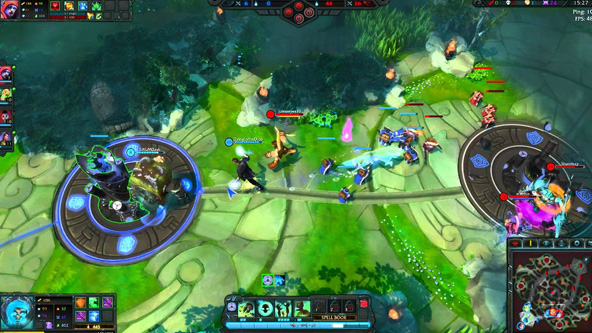 Moving forward on the wheels of the battle-arena bandwagon, upcoming MOBA Dawngate from Electronic Arts has entered its community beta, as registrations are now available, according to the official website. There's promises of announcer packs and new skins in the near future, promoting the availability of Dawngate for everyone.
This fast-paced MOBA focuses on teams of shapers, and attempts to introduce unique economy dependent objectives that make for a more interesting and challenging landscape. The apex of every match will boil down to a giant battle between enemy forces and and their guardian. To the victor go the blessings, which are loot drops that are rewarded for certain aspects of gameplay.
As there is already a lot of competition in the realm of MOBA's, Dawngate is a solid "Maybe-MOBA". Maybe you will play it, or maybe you won't. A trailer providing a basic idea of the game and how it stands out can be found below, and interested potential testers can find sign ups for community beta here. All registered users can then download the client and check out this new addition to the world of MOBA's.