Top 10 MMORPGs With The Best Graphics In 2023
These 10 MMORPG Games are absolutely gorgeous...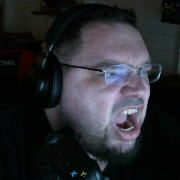 By
Troy Blackburn
, News Editor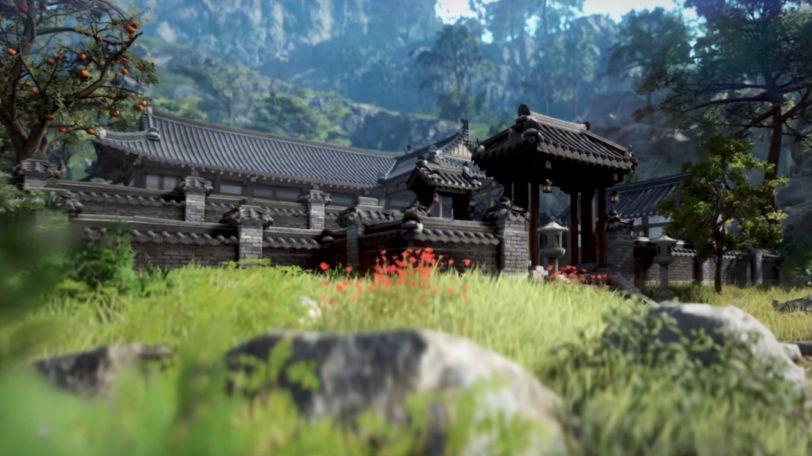 Let's talk about some gorgeous MMO Games. Games that bring something special visually. Games that go the extra mile to immerse you in a fantastic world full of beautiful vistas and stunning landscapes. This week we're taking a look at the Top 10 MMORPG Games that have the best graphics in the genre.
Black Desert Online
Not to be captain obvious here, but Black Desert Online is pretty. Like really pretty. If you're into Korean grinder MMORPGs then this game will have you staring lovingly at your screen for hours. The world is beautiful, the characters are highly detailed, and the overall design is highly immersive.
Guild Wars 2
Guild Wars 2 features a unique and gorgeous watercolor aesthetic that sets its world apart from other MMORPGs. It's so gorgeous in fact, that part of map completion is collecting Vistas which offer a cinematic view of the rolling landscapes of GW2.
World of Warcraft
While you do have to be a fan of the more cartoony look of World of Warcraft in order to appreciate it, WoW has come a long way graphically over the years. Each expansion improves the visuals of the game over the last, and WoW these days is a very pretty game world to get lost in, but don't expect it to be ultra realistic or anything.
New World
New World is one of the newest games on this list and, as such, you might imagine it has a breathtaking world to explore and interact with. Not to mention the sound design is also top-notch with a great score and ambient sounds. They combine to make one heck of a good-looking game to immerse yourself in.
The Elder Scrolls Online
Adventuring and exploring are the core elements of The Elder Scrolls Online, and the varied landscapes this MMORPG has to explore make the journey worth it. From the alien landscapes of Morrowind to the lowland deserts of Aliki'r, there's plenty of fantastic scenery along the way. Enjoy immersive storytelling and gorgeous landscapes in ESO.
Blade & Soul
Blade & Soul's UE4 update puts it right in the middle of this list because the visual upgrades to the game are clearly there to see. Better optimization also has the game running the best it has ever run. It's a bigger download now, but it's worth it for the stunning world this MMORPG has to offer.
Lost Ark
As a top-down MMORPG, Lost Ark brings a different perspective to the genre, but don't be fooled into thinking the world is flat and boring as Lost Ark is surprisingly stunning in its visuals, and it's fast action-RPG combat brings the fun into this beautiful world.
Final Fantasy XIV
As a modern MMORPG, Final Fantasy XIV features a beautiful world to discover and plenty of visually pleasing eye candy to look at. Much like World of Warcraft, FFXIV just seems to get better with age as the story and look of the game improve with every expansion. There's even a graphics overhaul on the horizon to make it look even better.
Swords of Legends Online
If you haven't heard of Swords of Legends Online then it's time to check it out. The game features some truly stunning scenery and a gorgeous world to explore. The game is inspired by Chinese mythology and flying mounts can give you a whole new view of the world this MMO has to offer. Be warned though, the game seems to be on the downswing when it comes to actual new content updates.
Throne and Liberty
Let's have some fun and give you something to look forward to. Throne and Liberty should be coming out later this year (fingers crossed), and from everything we've seen so far the game looks gorgeous. It's rendered in Unreal 4 and aesthetically everything that has been shown is fantastic to look at. From the big cities to the siege battles this game is shaping up to be a real looker.
That's our list of the Top 10 MMOs with great graphics. Let us know your favorite one below, or tell us what we left off that should have been included.
---
---
About the Author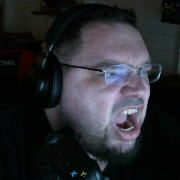 Troy Blackburn
,
News Editor
Troy "Noobfridge" Blackburn has been reporting on the video game industry for over a decade. Whether it's news, editorials, gameplay videos, or streams, Noobfridge never fails to present his honest opinion whether those hot takes prove to be popular or not.
---
Read Next
You May Enjoy