Top 10 MMORPGs With The Best Character Customization (2023)
The best of the best when it comes to character customization in MMOs and MMORPGs.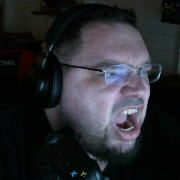 By
Troy Blackburn
, News Editor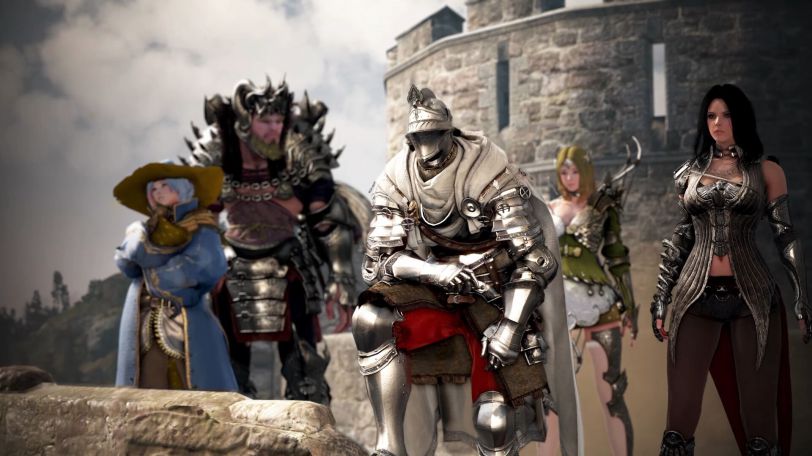 We all know that a lot of MMO and MMORPG players just love to spend serious amounts of time customizing their character to get that PERFECT look. Whether it's the class you choose, the numerous race options, the ever-present chest slider (along with other sliders, of course), the decisions are endless. It isn't just the initial creation of your character that goes into this process, though. With the dawn of "transmog" systems, some MMO and MMORPG games allow you to continue that search for the ideal design or outfit long after the most recent raid has been completed.
In that spirit, here are 10 MMOs or MMORPGs that you can still play right now that we think you'll love if you're looking to create the best character around, whether that's directly in a character creation screen or far beyond those initial decisions.
Black Desert
When it comes to character creation screens, Black Desert may just be the best of the best. With tons of options and sliders, you can create pretty much whatever character you can imagine. If you're one of those folks who spend significant time on the character creation screen, Black Desert may have the character creator of your dreams.
Video courtesy: Team Darkside
Champions Online
The game may be dated these days, but character creation in Champions Online provides a myriad of options to create your own personal superhero. Whether you're looking for something epically heroic, or a hero more silly in nature, Champions Online can create it for you. Plus they have tons of skillsets to choose from so you can have the superpowers you've always wanted.
Warframe
Moving away from character creators for a moment, Warframe has some pretty epic character customization later on in the game, but you'll have a fair amount of playing you'll need to do to REALLY take advantage of it. As you advance in the game you'll have the chance to unlock more warframes and customize them to your liking. The character creator may not be where the magic happens here, but there's still plenty of customization to be found.
Video courtesy: aksukage
Eve Online
While the majority of your time will be spent looking at your ships in Eve Online, there's a substantial character creator to be found at the beginning of the game. With a plethora of sliders and options, you can customize your avatar until your spacefaring heart is content.
Video courtesy: rendermax
Dungeons & Dragons Online
If you're looking for that tabletop RPG feel in your MMORPG then Dungeons & Dragons Online is what you're looking for. Choose between the multitude of races you expect to find in a D&D game, select your starting stats, then continue your adventure to pick up more skills and abilities along the way to further flesh out the character you want to play.
Video courtesy: Friend Dal
Lost Ark
During my time playing Lost Ark I found one of my favorite things was creating new character/class combinations. The character creator was deep enough to let me create unique characters for each class, and the skill choices you make as you progress really honed in the playstyle I was looking for from each one. When it comes to creating and fleshing out a class the way you want, it's hard to beat Lost Ark.
Video courtesy: Fextralife
Elder Scrolls Online
All of the customizations you expect from an Elder Scrolls game wrapped up in a tidy MMORPG bow, that's how I'd describe Elder Scrolls Online. The races are there, the sliders are there, and there are plenty of hairstyles and tattoos to go around. Plus the skill system really allows you to pick and choose how you want to play. Do you want endgame fashion? ESO has got you covered with tons of outfit styles and an outfit station that lets you customize your look. Overall it's a nice system to customize your character and your play style, but be a tad warned: some of the best looks are cash shop only items.
Video courtesy: Cresyl Snapdragon
Final Fantasy XIV
Final Fantasy XIV is the biggest comeback story of all time and is now home to a ton of players looking to live out their character fantasies. The character customization doesn't stop at the creation screen (which admitedly may have fewer otpions than other games on this list), it continues throughout the game as you choose which jobs you want to play and what glamours you want to acquire. XIV is another one of those games where character customization can be found throughout your adventures in the game.
Video courtesy: Tales of Lumin
Blade & Soul
Another character creation slider party, Blade & Soul really allows you to customize your avatar into what you're looking for. Sidebar: Don't miss out on the unique combat Blade & Soul has to offer either, as it really sets itself apart from other games giving you a slightly different vibe from other MMORPGs.
Video courtesy: Cresyl Snapdragon
Guild Wars 2
Don't sleep on Guild Wars 2's character customization. This beautiful MMORPG offers different races and plenty of appearance options, and everyone who plays the game will tell you that Guild Wars 2 becomes known as Fashion Wars at the endgame. It's all about the outfits you put together and just how many particle effects you can fit on one character at a time.
Video courtesy: Tales of Lumin
What other MMOs or MMORPGs do you think have the best character customization? Let us know in the comments and maybe they'll make the list next time we update it!
---
About the Author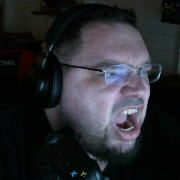 Troy Blackburn
,
News Editor
Troy "Noobfridge" Blackburn has been reporting on the video game industry for over a decade. Whether it's news, editorials, gameplay videos, or streams, Noobfridge never fails to present his honest opinion whether those hot takes prove to be popular or not.
---
Read Next
You May Enjoy