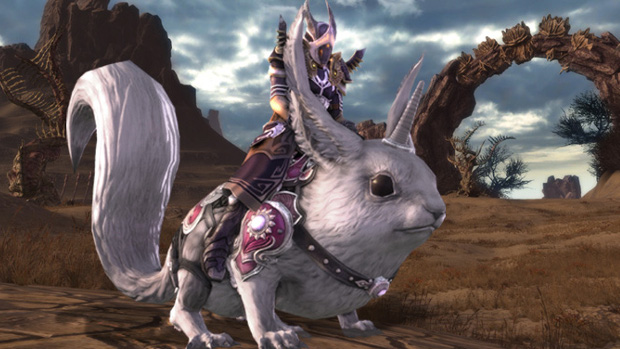 Mounts. They're one of the best things about MMOs. They help you get around faster. They can be a sign of status. And, they can be a quick way to let people know about your in-game accomplishments. (Of course, a lot of them can just be bought through in-game stores. So there's that too.)
I'll be honest with you here, when this post first started out, it was more or less going to be a general post about great mounts in MMOs, but when we were sitting around discussing it, we kept pulling up more and more cool mounts from RIFT. That's not to say other games don't have awesome mounts. But apparently when you're doing a top five, one game with a lot of cool mounts might just be enough. And, no matter how we may feel about other aspects of the game, RIFT's devs have really dropped some awesome mounts into its game. Some are bad ass, some are pretty, but perhaps the best ones are those that exhibit a sense of humor.
This list contains some of my favorites from the game. Although, there are so many to choose from, I'm sure each of you could come up with five of your own. Proving that point, we contacted Scott Hartsman and asked about his favorite mount -- singular. What we got instead was a list of three that kept growing. Just FYI, the initial three were the Nebula mount with the animated star-field, the Crocnard, and the Murdantix. I, on the other hand chose some of the games's fluffier, and sillier mounts.
Racing Snails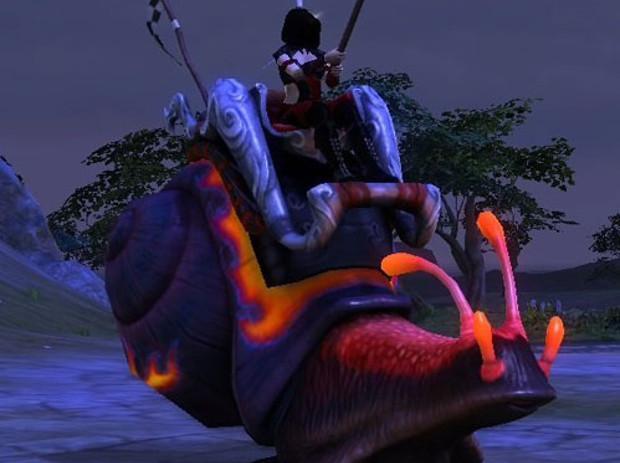 There are several racing snails in RIFT, one of which is the 5th anniversary snail seen here. I've chosen this as a favorite because they remind me of Cluckuk and his racing snail in The Neverending Story -- one of my favorite movies of all time.
Fae Yule Bagling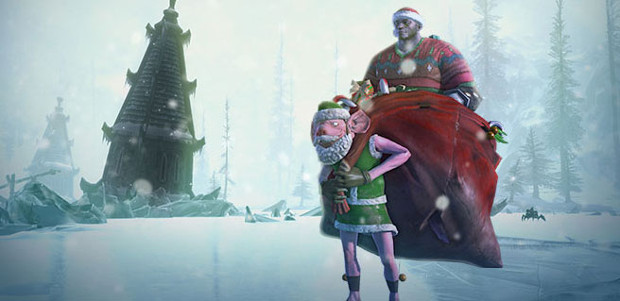 Another event mount, this one is a bit ridiculous and sad. I mean, you have a Bagling that's about half your size carrying you around in a big sack filled to the brim with you and whatever else is in there. It's appropriately holiday themed and was added as a 2017 Fae Yule item, but I'm not sure this one might not be some kind of subconscious commentary on commercial holidays. Although according to MMOMounts, there was a $99 price tag involved if you just wanted to buy one outright, so maybe not.
Squirrels!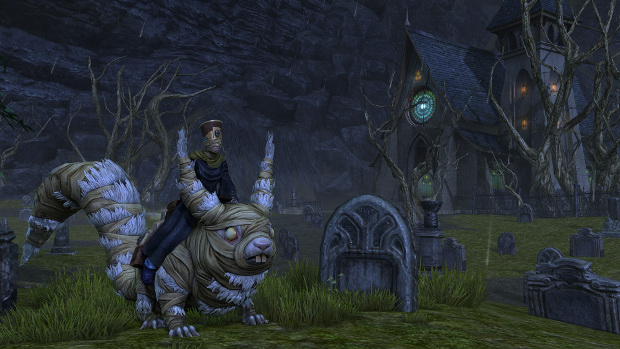 For some reason, when I think RIFT mounts, I think squirrels -- flaming squirrels, mummified squirrels, squirrelicorns. Yeah. Trion obviously likes Squirrels. They're a bit fond of minks too. Probably my favorite squirrels would be the mummified squirrel and the squirrelicorn.
Scraps the Necro Budgie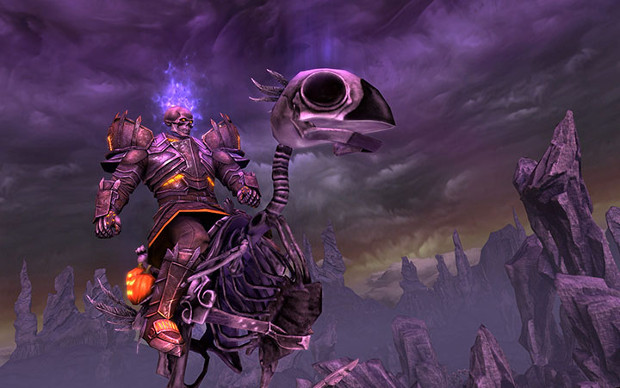 Speaking of generally adorable critters that happen to be undead, how about that Necro Budgie? Granted, like the squirrels, there are several budgie mounts in the game, but none this creepy. Of course, a big bonus would be if you could store some items in that empty space behind his ribs. Then he'd be really useful.
Landsharks

Okay, in RIFT they're called "Threshers" and like everything else there's a few of them. In fact, there's even an underwater one... You know... A real shark. But what regular water shark is as cool as a landshark? So, with that in mind we wrap this up with the Cobalt Thresher. He's tied to an expansion purchase -- the Ultimate Nightmare Edition, but that still makes him easier to acquire than the Abyssal Thresher, which is given away during live events.
---
About the Author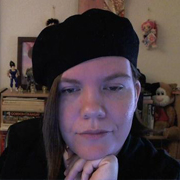 QuintLyn Bowers
,
News Editor
QuintLyn is a long-time lover of all things video game related will happily talk about them to anyone that will listen. She began writing about games for various gaming sites a little over ten years ago and has taken on various roles in the games community.
---
Read Next
You May Enjoy