Top 10 MMO Podcasts You Should Be Listening To In 2023
We've got a great list for your earholes this week!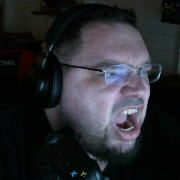 By
Troy Blackburn
, News Editor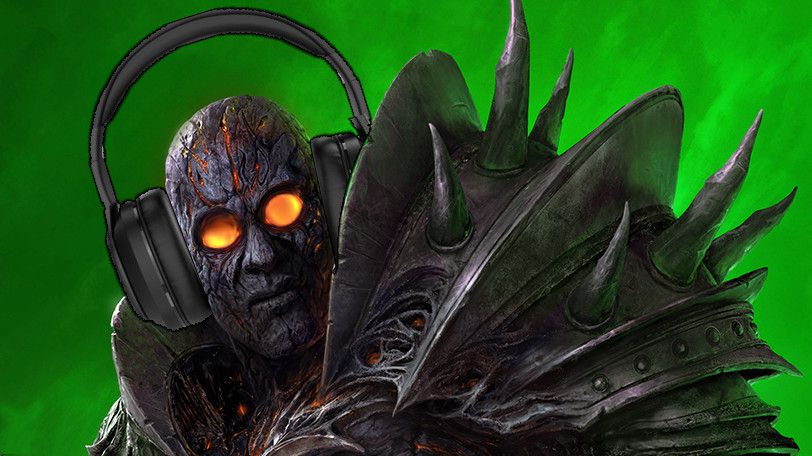 If you're a fan of MMOBomb, then you're probably a fan of podcasts. Our own Always Online Podcast is recorded live every Friday on Twitch.tv/MMOBomb at 1 pm ET and available on Spotify and iTunes. You never know what we'll be talking about before and after the official show, so tune in live every Friday or catch it wherever you listen to your favorite podcasts. So yes, we're including our own podcast on the list. It is our list after all.
Always Online Podcast
Self-promotion aside, let's take a look at some of our favorite podcasts you should be listening to. We'll include a few general MMO podcasts and suggest a few of our favorite game-specific ones as well.
In no specific order, let's get started!
Epic Loot Radio
Covering all the latest hotness in the MMO and MMORPG world is Epic Loot Radio. Hosted by Ginger Prime, Epic Loot Radio is a great listen covering all the latest MMOs and other gaming news. They cover several games out there including New World, Final Fantasy XIV, looter-shooters, and a ton more. Just be advised that sometimes the posting dates are sporadic, but hey, real life happens, right?
The Lightbringers Podcast
The Lightbringers Podcast is a great informative and fun listen for anyone interested in Guild Wars 2. Hosted by Jebro, The Lightbringers Podcast is centered around GW2 and covers all the lastest information about the game and is always full of humor as the hosts have a great time hanging out and chatting. Episodes are typically pretty long, so settle in and have a listen.
Battle Bards
Battle Bards covers multiple MMO games including Lord of the Rings Online and Guild Wars 2. A musical journey through MMO soundscapes, Battle Bards reviews and discusses the soundtrack of MMORPGs with a trio of engaging hosts and is a great listen for those interested in the more melodious side of MMOs.
Massively OP Podcast
Covering everything you need to know about MMORPGs is the Massively OP Podcast. If you're looking for a great source of information for all things MMO/MMORPG (after you're done listening to our podcast, of course!) then this podcast is for you. The folks at Massively OP have a ton of knowledge and experience to cover and give opinions on everything happening in the MMO landscape.
On The Line
This one is for those looking for something a bit different. A fully voiced audiobook featuring a varied cast, On The Line presents a story of true adventure; within the world of modern fantasy. Following a guild of players in the latest and greatest MMORPG: Endless Empires.
OotiniCast
I've been listening to the OotiniCast for a long time and they give great information and conversation about Star Wars: The Old Republic. Whether you're looking for the latest news and information about the game, or tips and tricks to improve your SWTOR experience, the OotiniCast has you covered.
Forever Exiled
Forever Exiled is a Path of Exile podcast hosted by Justin and Tyler, and both confess to being obsessed with the game. They discuss the latest news from Grinding Gear Games, give opinions on the game, and dream about what the future might hold. Basically, it's a couple of friends sitting down and having an entertaining conversation about PoE every episode.
The Starting Zone
Hosted by Spencer Downey and Jason Lucas, The Starting Zone includes weekly content for World of Warcraft players of all skill and experience levels. Whether it's raiding, PvP, or rolling a toon for the first time, this podcast has you covered. They discuss all things WoW and Blizzard overall, so this one is definitely worth checking out if you're into WoW.
State of the Realm
Hosted by Mrhappy, State of the Realm will fill you in on all things Final Fantasy XIV. The hosts are very knowledgable of the game and bring unique insights into everything happening in the XIV universe.
There are tons of other great MMO podcasts out there. Let us know your favorite in the comments below!
---
About the Author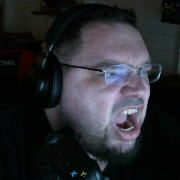 Troy Blackburn
,
News Editor
Troy "Noobfridge" Blackburn has been reporting on the video game industry for over a decade. Whether it's news, editorials, gameplay videos, or streams, Noobfridge never fails to present his honest opinion whether those hot takes prove to be popular or not.
---
Read Next
You May Enjoy