ArcheAge's Descent Into Madness Continues, and I'm Leaving the Trion Worlds Train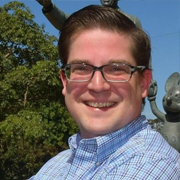 By
Michael Byrne
, Editor in Chief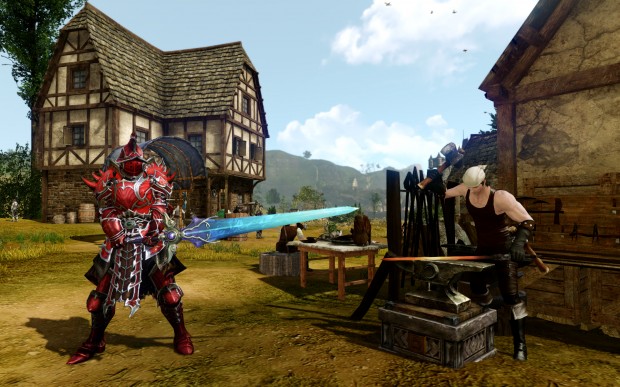 It's sometimes difficult deciding what to write up for the site. With Jason and myself being the primary writers for our daily content, we have our own sources for news, we tour the usual websites and some lesser known ones, we try to balance the content as best we can. We don't want to cover one game a ton and totally ignore another. Do we miss things occasionally? Of course, we're only two people and we can't possibly write about EVERY F2P game occurrence. Often, we receive tips on things from you, our readers and friends, and believe me, we're grateful for them.
That's why I have such a hard time writing about ArcheAge lately.
If I wrote every single thing that's been going on with ArcheAge in real time I wouldn't have much time to cover anything else much less do the podcast, First Looks, interviews, etc. I try and hit the high points when things really get crazy and provide you with other content to read rather than stories about the hack of the day.
However, everybody loves a train wreck and this is quickly becoming (already IS one if you talk to people who play daily) and I hate seeing this out of both a genre I love (MMORPGs) and a company I once admired for the way they ran their Rift F2P conversion.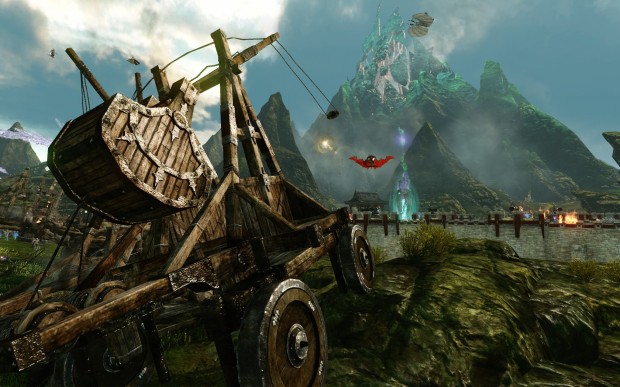 Is XL Games at fault too? Of course, but they didn't sell this game to North American players. Simply, in my opinion, Trion Worlds has damaged the reputation they once had through a series of missteps culminating in the colossal mess that is their publishing of ArcheAge for North America. This is the opinion of someone that isn't logging into that particular game much. Imagine the frustration of those that actually enjoy the game despite its flaws (like we all enjoy our favorite MMO despite things we'd love to change.) I feel for those gamers the most.
Let's not even get into the hacking, hacking, and more hacking.
What happened today? Well, it actually started early yesterday morning when the ArcheAge NA servers were brought down for emergency maintenance. To sum up quickly, Scapes posted to the forums about the outage and provided updates throughout the day...then stopped. The communication went silent. Fast forward to right now and not all of the NA servers are up yet. The ones that are up have exorbitant queues again. Not a peep from Trion Worlds. Not even the "Hey it's not our game to program, we need XL Games to fix some things" mantra we've been given for months now. Silence. And it's not getting any better. If you visit the forum post I linked above, tread carefully. It's almost 14,000 posts long right now and the moderation must be busy doing something else so they're a bit "not safe for work."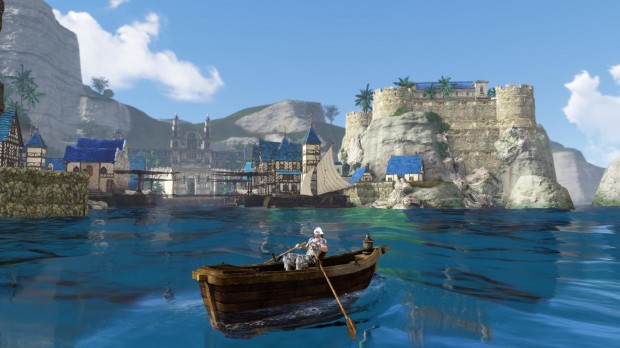 Massively even reached out to Trion Worlds for comment on the 2 day outage and only received the following:
"The team's been working all night and has already made a lot of progress improving things and are currently working on fixing the remaining problems with XL GAMES' help. We should have updates coming to the community in the next few hours."
Will we ever know what happened? Probably not. At least not in full. And this is where I get off of the train.
Frankly, I feel Trion Worlds has taken not only ArcheAge players for granted, but players of all of their games for granted. I love Rift. I have since it was subscription based. It's a game I constantly come back to and frequently spend money in. For me to even think about stepping foot into Rift again, much less spending money, Trion Worlds needs to make a drastic change of direction.
I, and many others, aren't upset that a game has issues. They all do. Some big, some small. Usually they get worked out and most companies worth supporting attempt to make reparations like the ones Trion explained to Massively. That's not my issue.
My issues are with Trion Worlds directly. Do not allow a developer to serve broken materials that were well reported LONG before the game was released in North America under your (trusted at the time) name. Do not adopt an "advertise one thing and deliver another" mentality. Do not play the "we're not the developer, we need (insert company here) to fix it but we've given them the feedback" game. You may not be the developer, but you are one of the profiteers. You are willingly taking money, shifting issue responsibility, and being somewhat obscure and often not present at all in your communication to players who pay you.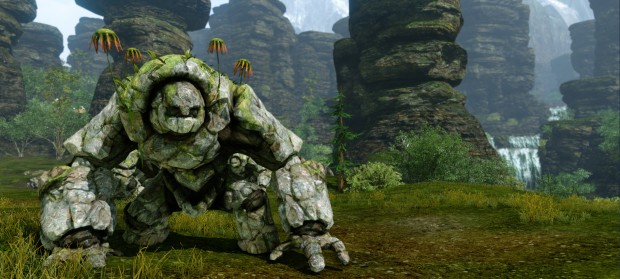 Sadly, many of Trion Worlds' employees are great people that I've had the great pleasure of meeting and interviewing through the years and I am sure they are working as hard as they can to get your favorite game up and running and bug free. Many of them feel that they owe that to you as their customer. They're good people that have a job just like many of us and they honestly want to do their best for the game they work on and pour their hearts into. I am sure (but have no "inside knowledge" to confirm) that many of them want to do more, say more, and take more action but cannot due to limitations put on them and their communication by others. Unfortunately, they usually are the people that shoulder the brunt of "upset gamer complaints" with little to no kudos to go with that burden. I feel for those people.
Trion Worlds as a company though has become a company that I can no longer personally support. Until such a time as ArcheAge is the actual product that was sold in advance to its players, I cannot and will not play a game I actually enjoy. Nor will I financially support it.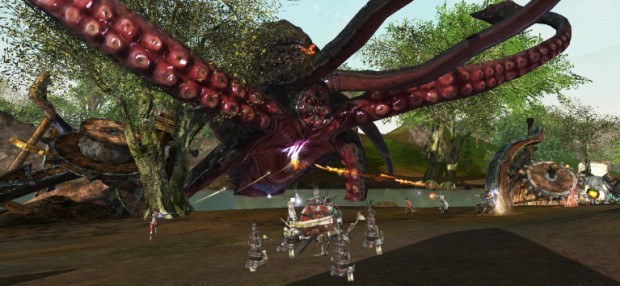 The nature of my position here requires that I report on MMO news, and that includes almost all of Trion's portfolio. I cannot change that, nor would I want to change that. I want to know what changes they are making, how their product is being made into what it should have been for those that love it, and through that reporting I hope to receive good news that will allow me to return to Rift. As a person though, not a dime will be spent nor an hour logged as playtime.
I sincerely wish the best for Trion Worlds, its employees, and most of all, ArcheAge fans. You got a raw deal and it just keeps getting worse. I hope that one day my faith in Trion Worlds as a company is somewhat restored by them doing the right thing. Even if doing the right thing may not be the most immediately profitable decision to make.
This is not a "call to action" or a "join the cause" type of editorial. It is however, an editorial. My opinion. Some will share it, others will not and that's fine by me. Either way, I'd love to know how you feel in the comments below.
UPDATE: Scapes has posted a new update to the forums on the current connectivity issues. Still no reasons explained (besides to say it is NOT DDos) but the team is working on the issues. No rollbacks planned either.
---
About the Author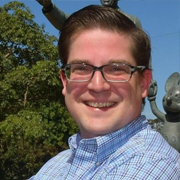 Michael Byrne
,
Editor in Chief
Mike "Magicman" Byrne has been a part of the MMOBomb family for years and serves as the site's current Editor-in-Chief. His love for MMOs and gaming in general has led him to covering games for numerous gaming websites including Gamebreaker TV and XIV Nation where he proudly displays his fanboy flag for FFXIV:ARR.
More Stories by Michael Byrne
---
Read Next
Civilization Online is a tasty carrot, tantalizingly dangled in front of fans of Sid Meier's classic series like a defenseless city on your nation's borders.
By Jason Winter - 9 years ago
You May Enjoy
CEO Jacopo Gallelli informed players on Discord over the weekend.
By QuintLyn Bowers - 1 week ago
You should have an easier time actually seeing what effects are on your character...and even be able to remove some.
By Michael Byrne - 4 days ago
3 days to score some mounts if you haven't already grabbed them on the last few event go-arounds.
By Michael Byrne - 1 week ago
It's a showdown of the top monetization models out there.
By Troy Blackburn - 2 days ago
EVE Online Havoc gets an update of its own, too!
By Michael Byrne - 6 days ago
Footballer Vinnie Jones is working covertly as Santa's enforcer.
By QuintLyn Bowers - 5 days ago