Game Design Spotlight #19: Synced's Adaptation Of Battle Royale And PvP/PvE Games Unifies Around Its Class-Based Nanos
This player-controlled feature blends nicely with the many familiar multiplayer elements players know well.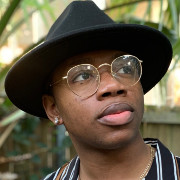 By
Anthony Jones
, News Editor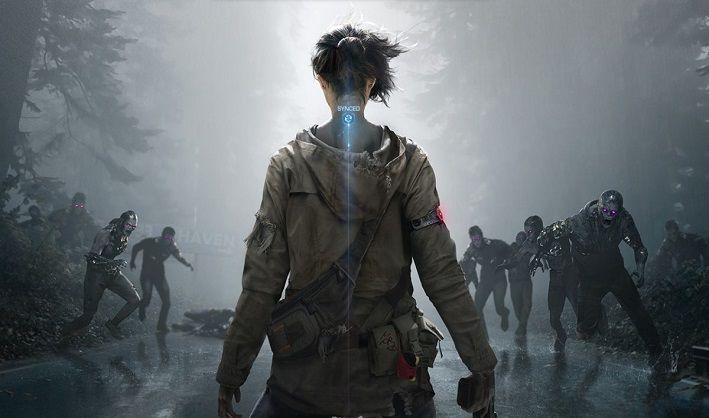 Welcome to the 19th installment of the Game Design Spotlight! This column is your weekly dose of my analysis of game design elements across many multiplayer titles, such as Lost Ark's cinematic cutscenes and how the skill gems in Path of Exile make player experimentation actually fun.
Last week, I discussed how the battle royale in Naraka: Bladepoint pressures its players into weapon masters. And as for today, I'm focusing on Synced, a relatively new game on the scene. I will analyze Synced's adaptation of many elements from battle royale, PvP, and PvE-styled multiplayer games and how its core design unifies them under its class-based Nanos.
In today's age, you'll find an abundance of multiplayer games adopting aspects of trendsetter IPs like Fortnite and Call of Duty with a somewhat unique take. Whether that take succeeds in the current market and through rounds of player scrutiny more or less determines a new game's longevity. For Synced, a match-based "rogue-looter shooter" developed by NExT Studios, the game has selective design inspirations from its betters to heighten its distinctive take: Weaponizing your enemies.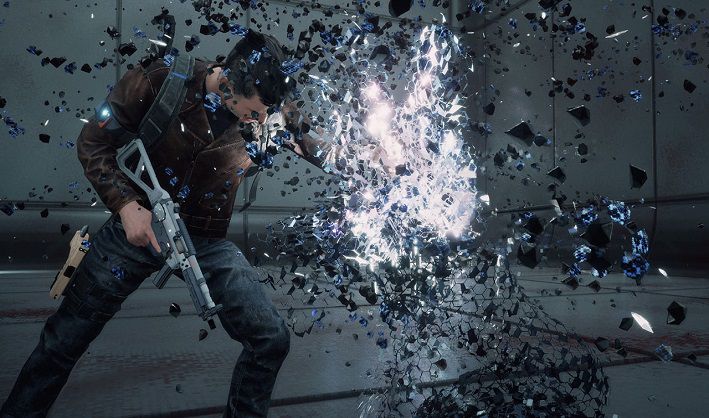 That feature and a recent trailer interested me enough to give Synced a shot during its current Steam beta test. After some hours with it, I can say there are glimpses of battle royale-esque weapon/armor rarities seen in Naraka: Bladepoint, roguelike beats from The Cycle: Frontier, and others. On the outside, it would probably be easy to say Synced shapes up like many other games. But it's not just a wild combination without any merits of its own.
Sync Up
After choosing one of the small handful of Runners with unique skills, players will drop on a map to battle against deadly techno-creatures called Nanos. While venturing the Meridian, a sealed exclusion zone, players can tame and synchronize specific Nanos as companions to support them in combat scenarios. The cool thing is that companion Nanos come in different shapes and sizes with distinct capabilities.
For instance, the Crusher is a beefy goliath-like companion Nano that flails around its giant gauntlet hands to slam and punch enemies into the ground. So far, there are three others: Seer, Guardian, and Suppressor. Each companion Nano falls into the typical roles seen in RPG parties, such as a tank, DPS, or crowd controller. Adding a bit more flavor to them are their specialty skills, like a hologram shield wall to turn the tides of battle.
How does all this work in-game? Well, you freely summon and call back your companion Nanos out on the field and basically instruct them where to attack or defend. In a way, it's no different from a real-time strategy game but in the skin of a looter shooter. Companion Nanos have health bars, too, so you must be mindful of when they get low because they will be unavailable for a certain amount of time if they die.
When that happens, you can kill another unique enemy mob within the area to synchronize with them or wait it out. The flow of battle will usually determine which of the two you commit to honestly, but the former is always a great choice if you can do it. Eventually, you will get the hang of pressing Q to direct your companion Nano as you push deeper into the Meridian to stop the rogue nanomachines.
Synced offers this interesting enemy-hijack feature in a way that centers around every other element of the game. While you can pick up personal upgrades for your character on the map, the same could apply to your companion Nano.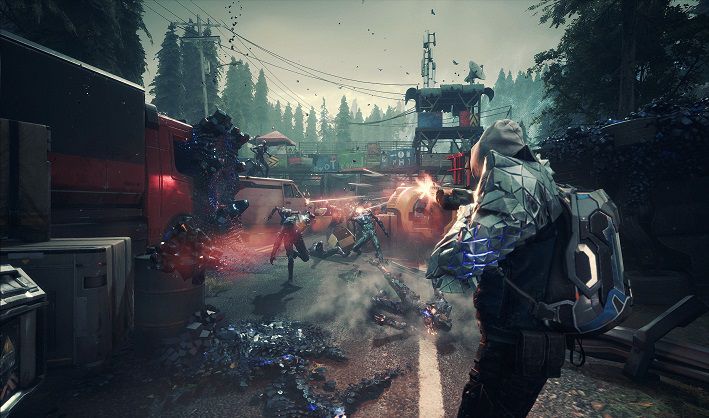 With modifications earned from spending resources gained from kills, companion Nanos could perform better when the heat starts to kick on. Enemy nanomachines will have weak spots players must shoot to break down their defenses, but you could also have a specific companion Nano exploit that weakness even more.
Synchronizing with the enemy is significant to outsmart and outlast opponents. However, I also see it as an integral part of Synced that enhances the gameplay and its many inspirations through player choice.
Player Freedom
By giving the player free control over whether to synchronize with an enemy nanomachine, deploying companion Nanos whenever suits them can lead to plenty of fun battle opportunities. Without that freedom of choice, Synced would follow the trail of games adapting way too much without hooking players with a cool mechanic. This loop of syncing and the overall level of customization available for companion Nanos adds an almost unexpected element to how runs may turn out.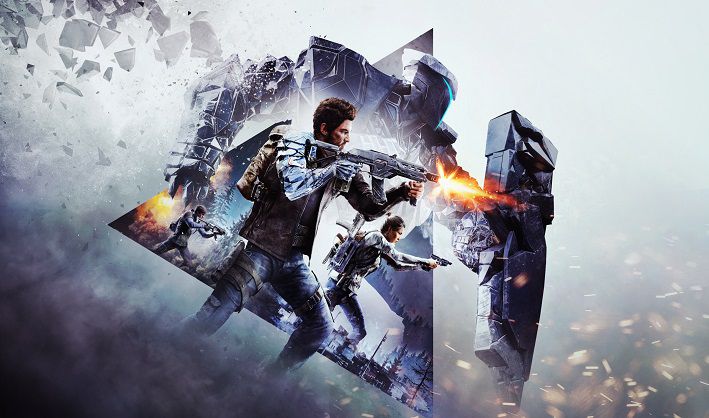 You have your Nano, but you can't determine how your two teammates might use theirs. And you definitely won't know what type of companion they have until you see it during the match. Since all players perform differently and companion Nanos serve different purposes, Synced feels chaotic and fun as it leans further into its roguelike randomness. This is why the game unifies around its class-based companion Nanos because it is yet another wild card element that adds flavor to any match because players are in control.
That concludes another week of the Game Design Spotlight! Will you be giving Synced a shot in the future? And if you have already, what kinds of Nano and character combinations suit you? Let us know below! Also, feel free to comment on games you would like me to cover for future stories if you have any suggestions!
---
About the Author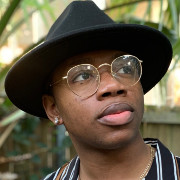 Anthony Jones
,
News Editor
Anthony Jones is a gaming journalist and late 90s kid in love with retro games and the evolution of modern gaming. He started at Mega Visions as a news reporter covering the latest announcements, rumors, and fan-made projects. FFXIV has his heart in the MMORPGs scene, but he's always excited to analyze and lose hours to ambitious and ambiguous MMOs that gamers follow.
---
Read Next
You May Enjoy