Genshin Impact Beidou Guide: Her Kit, Best Weapons, And Artifacts
With Sumeru right around the corner, Electro x Dendro will be a strong combination.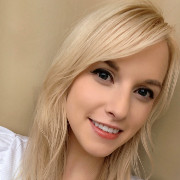 By
Aspen Pash
, News Editor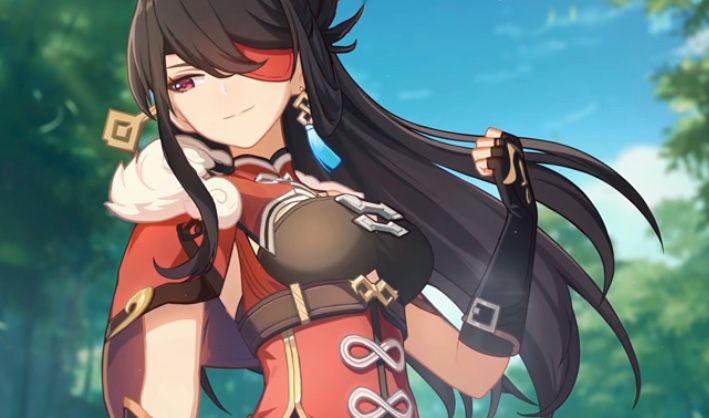 In Genshin Impact, the newest region, Sumeru, is right around the corner, and with the new region comes two new elemental reactions. One is an Electro x Dendro reaction called Intensified, and the other is a Hydro x Dendro reaction called Overgrown. This week I wanted to give a build to my favorite electro 4-Star, Beidou. The reason that, once Sumeru arrives, I believe her kit, overall accessibility as a long-standing 4-Star, and the fact she is an electro character will prove to be beneficial once Sumeru drops. So, just like last week, I want to start by going over the basics of Beidou's kit.
Beidou is one of the strongest off-field DPS characters in the game. My favorite part of Beidou is her combat talent, Tidecaller. Beidou can hold her weapon as a shield for a maximum of 3 seconds. The shield absorption scales off her HP, and when the shield is finally released Beidou deals Electro DMG around her. Beidou will receive a damage bonus based on how many times she is hit, but this effect can only be stacked two times. Beidou can also use environmental DMG like burning grass to add to her hit stacks, not just physical attacks by enemies. After Beidou has her first passive talent unlocked, Beidou's counterattack, when timed properly, can grant the maximum DMG Bonus immediately, saving valuable time.
Next is Beidou's burst, which is really what makes Beidou such a strong off-field DPS character. The talent Stormbreaker is very effective against enemy mobs, as this talent allows Beidou's lightning arcs to chain and simultaneously damage nearby enemies. When using Beidou's basic attack, those who are looking for complete optimization will need to sprint cancel either her first or second attack to be provided with the speediest of attack combinations.
The Talents that should be prioritized for an off-field DMG build, which is one of the best builds for Beidou, would be first getting her burst as high as possible, followed by her skill. While her normal attack doesn't need much attention, players are free to continue leveling as they like, and it will only make Beidou more versatile.
Best Weapons
Let's start with Beidou's best weapons.
• Best 5-Star: Wolf's Gravestone
While many 5-Star weapons can work with Beidou, my personal choice for an off-field DMG build would be Wolf's Gravestone as it increases ATK by 20% and will increase all party member's ATK by 40% for 12s when a hit lands on an opponent with less than 30% health.
• Best Paid 4-Star: Serpent Spine
If players are willing to spend on the Battle Pass, then the Serpent Spine is a great choice for Beidou, as it works well with her kit as an off-field DPS character. If refined, this weapon can even surpass many 5-Star weapons.
• Best F2P 4-Star: Prototype Archaic
This weapon is a great F2P weapon as it is an early 4-Star that can be built using the Claymore Billet which is randomly dropped by Weekly Bosses. While some grinding and luck may be involved, as a F2P player, this is one of the best options if players missed out on the Limited 4-Star weapon, Luxurious Sea-Lord
• Best Limited 4-Star: Luxurious Sea-Lord
Perhaps one of the most creative claymore designs in the game, the Luxurious Sea-Lord is great for an off-field Beidou as the weapon increases Elemental Burst DMG by 24%, plus, when the Elemental Burst hits, there is a 100% Chance of summoning a huge onrush of tune that deals 200% ATK as AoE DMG
• Best 3-Star: Debate Club
The Debate Club is a great early option for Beidou as after using an Elemental Skill, on hit, Normal and Charged Attacks deal additional DMG equal to 60% of ATK in a small AoE and will last for 15s. As always, 3-Star weapons, while not the strongest, are easy to fully refine and can be beneficial for players who are just starting.
Digging Into Artifacts
Next on the agenda is jumping into artifacts. For all sets, players should go for ATK% or ER Sands, an Electro DMG Goblet, and Crit DMG/ Crit Rate on her circlet as the main stat. As for sub stats, players should focus on Crit Rate, Crit DMG, ATK%, and ER.
• Exile's Flower x Scholar's Bookmark:
This set is only recommended for players who are under AR45 and have not begun farming for artifacts yet. For early players, the combination of the two will provide a lot of ER for an Off-Field Beidou. If players would like to have Beidou at the front of the action, the substitution of one or the other for a 2-Piece of the Berserker's set could also be an option.
• Emblem of Severed Fate:
The Emblem of Severed Fate set benefits many characters, so the grind on the domain is rarely a waste of time. Still, getting a 4-Piece set might take some time, but the benefits of increased Elemental Burst DMG by 25% of Energy Recharge and a Max of 75% bonus DMG will allow Beidou to make some large numbers.
• Gladiator's Finale x Thundering Fury :
This set will be great for players who want to keep Beidou on the field often as the Gladiator set will add to her ATK% while Thundering will give her an important Electro DMG Bonus.
• Emblem of Severed Fate x Thundering Fury:
Similar to the combination above, however, this duo will benefit from an off-field Beidou and may be a bit easier to obtain than a full Emblem of Severed Fate set.
While too soon to tell, there is a chance that with Dendro's release, Electro might get an indirect buff. If this happens, then Electro and Dendro teams will be a powerful force making many electro characters, not just Beidou, beneficial. If you have any character you would like to learn about, please comment their name below. Those who would like to learn more about last week's feature character, Yoimiya, can check out that guide. See you next week for another Genshin Guide.
---
About the Author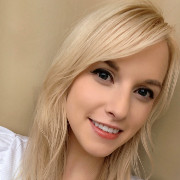 Aspen Pash
,
News Editor
Aspen is an avid gamer and Twitch streamer currently residing in Japan. She is most attracted to games narrative design and is a huge fan of player choice in games. If Aspen is not playing games, she is most certainly writing about them.
---
Read Next
You May Enjoy