Genshin Impact Tighnari Guide: Kit, Best Weapons, And Artifacts
This Botanist knows just how to pile on the Dendro damage.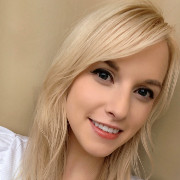 By
Aspen Pash
, News Editor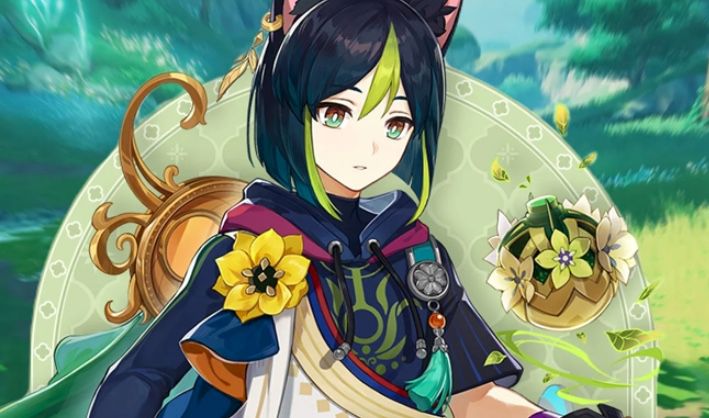 Welcome back friends to another week of Genshin Impact Guides. This week we will finally be addressing the newest 5-Star character, the Dendro bow-wielder Tighnari. Tighnari is a competent DPS and a great starter character for players to get the feel of the new Dendro element and all it has to offer. While he doesn't provide as much off-field support as maybe Collei or Traveler, he is a pretty straightforward character with game mechanics that are easy to learn.
Tighnari will be the first character we are covering where his normal attack becomes a top priority. Tighnari has two levels of his normal charged attack. The first charge will be Dendro infused while the second charge will be a stronger multi-hit attack. So, on top of the initial damage, four cluster bloom arrows will also add additional damage to the opponent. The only issue with his changed attack is that it does take a good amount of time to be fully charged. Not too big an issue, however, as this is where Tighnari's skill comes in.
Tighnari's skill throws his Vijnana-Phala Mine which deals AoE Dendro as well as summons strange illusions to taunt enemies caught in its hypnotic scent. This attack is great for crowd control and can give Tighnari the time he needs to move away and charge up his shot. In addition, after he throws down his skill he will get three charged attacks for his bow that are fully charged almost instantly. The best news is even if you switch Tighnari off the field, and only use one of his three charges, when you place him back, he will still be able to use his remaining two shots.
Last, Tighnari's Elemental Burst is his Fashioner's Tanglevine Shaft. This attack combines the power of multiple seeds to fire 6 Tanglevine Shafts that can track opponents and deal Dendro DMG. After they hit, the Tanglevine Shafts will create a second wave of Tanglevine Shafts that will also track opponents and deal Dendro DMG once they hit. Tighnari's talent priorities will be his normal attack and his Elemental Burst. His skill can be leveled as well, but should not be the main priority and his extra materials can be used to level up other characters in-game.
Best Weapons
• Best 5-Star: Hunter's Path
Hunter's Path is Tighnari's signature weapon and therefore is his best fit. However, it is by no means the end game. While the weapon looks great aesthetically and gives a high Crit rate, an EM bonus, and also gives the wearer an EM scaling effect that adds to charged attacks--if players have Polar Star, Aqua Simulacra, Skyward Harp, Amos Bow, or Thundering Pulse just lying around, they will be a great pick as well.
• Most Aesthetic F2P 4-Star: King's Squire
The new King's Squire is one of Sumeru's new craftable weapons. This weapon looks great, matches Tighnari's character, and is a great weapon choice for the fact it is F2P friendly. However, when it comes to damage, The Slingshot could actually provide more damage.
• Best Limited 4-Star: Windblume Ode
Players who have been enjoying Genshin for some time and happen to have the Windblume Ode can use its power for Tighnari. The bow will receive a bonus from the ancient wish of the Windblume and will increase ATK by 32% for 6s after using an Elemental Skill.
• Best 4-Star: The Stringless
This bow will help with Tighnari's burst and will increase Elemental Skill and Elemental Burst DMG by 48%. It also has an EM substat, so players can easily have ATK% substats across their artifacts to make up for the loss in attack and make a very balanced build without having to grind for the new Sumeru weapon, King's Squire.
• Best 3-Star: Slingshot
Slingshot is an easy weapon to fully refine and despite being a 3-Star weapon, it can do a substantial amount of damage. Perfect for any F2P player as well as new players.
Digging Into Artifacts
Players should go for a Dendro Goblet, but because this might take some time, an ATK% or EM Goblet will be fine as a placeholder. For Tighnari's circlet, players should go for either Crit Rate or Crit DMG. Then, for Sands, either ATK or EM will suffice. Players who are unsure of which to choose should simply pick whichever artifact has the better substats. Substats to look for are Crit, EM, ATK%, and ER.
• Instructor/ Martial Artist/ Resolution of Sojourner:
These artifacts are for our under AR45 players who have not begun farming for artifacts yet. The Instructor set will increase EM. Martial Artist will increase charged ATK DMG, and lastly, Resolution of Sojourner will increase charged ATK Crit Rate. For early-level artifacts, players don't need to focus too much on a 4-Piece set but should prioritize sub-stats.
• Wanderer's Troupe:
My personal favorite for Tighnari would be Wanderer's Troupe. A 4-Piece set will give EM and will buff Changed ATK DMG. Since this artifact has been in the game since the beginning, players might already have the perfect set just sitting around waiting to be used.
• Gilded Dreams:
Players can run a 4-Piece Set of Gilded Dreams which will stack EM and/or ATK, but will require a lot more farming, time, and luck. Players who are trying to level multiple characters might want to stick with Wanderer's Troupe, especially if they don't have a lot of fragile resin to burn through.
• Deepwood Memories:
Deepwood Memories is Tighnari's best set due to its Dendro Resistance, but only if no other team member is using it. If another team member is using this artifact set, then the effects are already distributed and there is no reason for Tighnari to also wear the set.
And there we have it! Tighnari is an amazing character with a simple enough playstyle that won't have people needing to jump cancel their attacks and will be a great asset early on in the Sumeru region. As there are no other 5-Star Dendro characters (Besides Traveler) at this point in the game, it is hard to tell how he will compare later down the road.
As of now, if you like his character design, and if he looks like he is a fun character to play, then players shouldn't hesitate on trying to pull. Tighnari will soon come to the Standard Banner, so those who miss out will still have a chance to pull him even without him being on the main banner. As always, keep enjoying Sumeru and we will see you next week for another Genshin Guide.
---
About the Author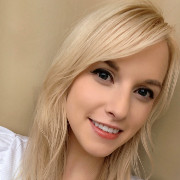 Aspen Pash
,
News Editor
Aspen is an avid gamer and Twitch streamer currently residing in Japan. She is most attracted to games narrative design and is a huge fan of player choice in games. If Aspen is not playing games, she is most certainly writing about them.
---
Read Next
You May Enjoy