Interview: How Wargaming Executes Its Tie-Ins With Movies And Other Media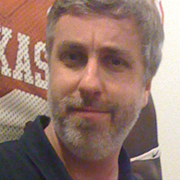 By
Jason Winter
, News Editor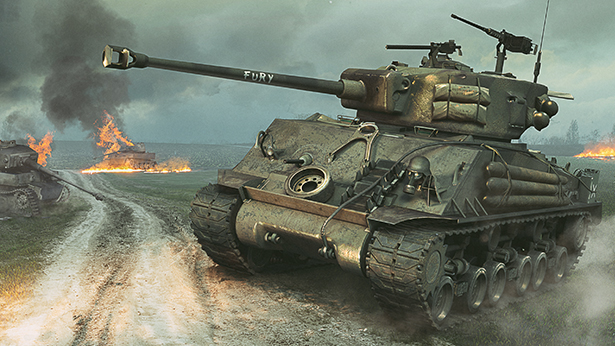 Few game developers pull off cross-promotional opportunities like Wargaming. Whether it's tie-ins with big-budget movies, comic books featuring tanks from the game, or even anime with battleships, Wargaming has a keen eye for what will get its customers interested – and, most of all, what will draw in new fans.
More than just putting a logo or art on existing products, Wargaming's tie-ins represent integration between the company's games and the external product, and the net result is something that allows players to really feel like they're a part of the action they see in other media.
We posed a few questions to Wargaming about these sorts of promotions and what it takes to get them rolling. Our questions were answered by Scott A. Steinberg, Head of Business Development, North America, and Bryan Nunes, Business Development Manager.
MMOBomb: How do you determine what kind of promotions to pursue? There are many military-themed groups out there, and movies with a military bent, so how do you narrow down the list?
Steinberg: Evaluating which promotions to pursue is a high-class challenge. We focus our efforts within the WW2 genre, since that best relates to our players and in-game experiences. Our players are obsessed with historical and military accuracy – as are we – so the film or promotion must have that same approach or we are not interested. Over time, we have learned that entertainment events that overemphasize individual characters are less appealing than events that also celebrate the vehicles involved in combat.
MMOBomb: When you make those initial calls, do you ever get "World of what? Video games?" kind of responses? Does it require some convincing and explanation just to get your foot in the door with organizations that have maybe never heard of you or think you just make frivolous entertainment?
Steinberg: At this point, games are tightly integrated into popular culture and it is rare that we need to explain electronic entertainment. We do not have a lot in common with brands that are ignorant to the value inherent in collaborating with a global gaming publisher. With that said, the gaming industry has splintered into many different economic models and presenting our free-to-play model is usually required to help differentiate our promotional strategy from that of traditional publishers.
MMOBomb: About how long in advance do you need to plan this type of thing? For example, suppose that a big war movie was coming out next Memorial Day and you wanted to do a tie-in with your games. At what point would you be starting work on it? Or would you already be knee-deep now?
Steinberg: Consumer and large technology brands normally work one to two years out in the future and the movie studios can have a similar planning cadence. We are tracking just about every movie that is themed around WW2. Once we learn more about the direction of the film, then we are able to qualify the IP as a possible fit within our three key brands (World of Tanks, World of Warships, and World of Warplanes). The deeper the integration, the longer the planning requirements. For a Memorial Day box office launch we hope to be in detailed planning cycles with the studio 6-12 months out.
MMOBomb: What kind of challenges do special scenarios – like Dunkirk in World of Warships – present for your programmers? How do you balance gameplay with making sure you present something that fits the theme of a movie?
"Our players are obsessed with historical and military accuracy – as are we – so the film or promotion must have that same approach."
Steinberg: We always evaluate these programs through the lens of our players and what delivers enjoyable gameplay. Actual historical battles may not represent entertaining or balanced gameplay experiences, since one of the combatants usually attempts to exploit tactical advantages that upends fairness. Therefore, a particular challenge is to maintain historical themes while developing environments that have a ton of replay ability, allowing either force to be victorious.
MMOBomb: What was your favorite promotion?
Steinberg: I have many favorites – our campaigns with Duke Cannon, Warner Bros., and Arby's were all great partnerships. However, my favorite is the World of Tanks comic series developed with Dark Horse. This series introduced a new WW2-themed storyline and a set of characters and tanks to our gaming IP. It was a hugely successful crossover and we saw a very positive response from our player communities.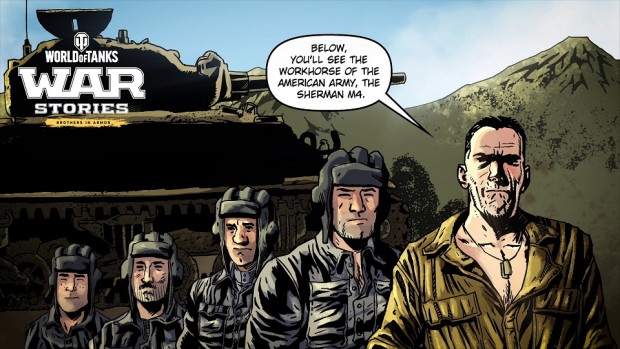 MMOBomb: Hit us up with a great story you've heard about someone who got into your games via one of your promotional tie-ins. Like a veteran or war movie buff who was amazed that this type of game even existed.
Nunes: It's always inspiring to hear about another war historian, or a history buff, or a military specialist, or a war vet and their son who learned about our games through one of our creative partnerships. It's a huge reason why we continue to form new partnerships to reach our audiences.
"He told me it's [playing World of Tanks With his dad] his favorite part of his week and that his dad seems happier with WoT in his life."
One of my favorite stories occurred when I was on the New York Comic-Con panel, celebrating the release of our first comic series, written by Garth Ennis. A "Comic Book Kid" (seriously, that was his alias when he introduced himself to me!) was a huge Ennis fan, found out he was making a new War Stories comic book for World of Tanks and bought every issue. When he had found out there were codes for World of Tanks attached to the back of each issue and that the tanks from Ennis' story were integrated into our game, he immediately downloaded the game on his console and began tanking.
The story got even more sincere and romantic when he told me he sold some past-semester books to buy a used Xbox – which he shipped home to his dad who's a veteran – and that he and his dad play WoT together every week while he's away at college. He told me it's his favorite part of his week and that his dad seems happier with WoT in his life. I told him he was probably just happier to have a dedicated day each week to spend with his son, but The Comic Book Kid argued it was because "the game's so awesome!" I laughed and agreed the game is awesome; who was I to argue with him?
MMOBomb: If you could go back in time and do a promotion alongside any historical war movie, what would it be? And what do you think the in-game scenario would be like?
Steinberg: I am a huge fan of those classic WW2 movies. I think the Battle of Midway would have been a great tie-in for World of Warships. Being able to command the awesome naval armadas involved in that battle would be a lot of fun and test the skills of every player.
MMOBomb: So, how about the future? :) Any word on what you're planning next?
Nunes: Well, we're always looking to produce creative extensions of our Wargaming brand and send them out into new spaces that are non-endemic to gaming. Whether that's more film, a TV series, or even another Garth Ennis series that prequels his first WoT series … dependent on how you look at it, I suppose the possibilities could be endless. But while I can't confirm any of these possibilities at this time, I also cannot deny them ...
---
About the Author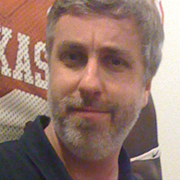 Jason Winter
,
News Editor
Jason Winter is a veteran gaming journalist, he brings a wide range of experience to MMOBomb, including two years with Beckett Media where he served as the editor of the leading gaming magazine Massive Online Gamer. He has also written professionally for several gaming websites.
---
Read Next
You May Enjoy