MMOBomb's Top 5 Predictions For F2P Gaming In 2018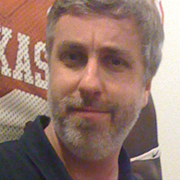 By
Jason Winter
, News Editor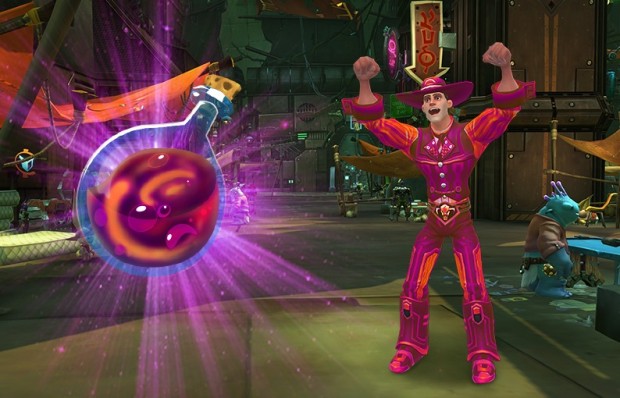 It's prediction time again! Time for us here at MMOBomb – by which I mean me, since nobody else will subject themselves to this level of humiliation – to put our best guesses forward as to what will happen in the free-to-play gaming world in 2018.
How did I do last year? Let's take a look:
The "Big Two" sub games won't go free-to-play (or even buy-to-play).
That's World of Warcraft and Final Fantasy XIV. I called this one a softball question, and it was easily true.
The Lord of the Rings Online and Dungeons & Dragons Online will operate throughout the year.
Success! Both games are still going strong and issuing expansions. I guess that "2017 is the end of the Lord of the Rings license" talk really was all talk. Still, Turbine and Standing Stone Games could have made things a little easier on fans.
New games: Daybreak will do a hero shooter, Hi-Rez a battle royale game, Turtle Rock a dungeon grinder.
We still don't know much about Turtle Rock's or Daybreak's games (but see the last prediction below). As for Hi-Rez, well, I'm going to count this one as a successful prediction for nailing the one game we actually heard about, even if it was technically in 2018!
Perfect World Entertainment will gobble up at least one more prominent game.
Nope.
The sales totals for the next four quarters of NCSoft's games (Q4 2016 to Q3 2017) will be in this order: Lineage, Blade & Soul, Lineage II, Aion, Guild Wars 2, WildStar.
The final numbers were:
Lineage: 239,060 mKRW
Blade & Soul: 160,998 mKRW
Lineage II: 71,901 mKRW
Aion: 52,202 mKRW
Guild Wars 2: 62,798 mKRW
WildStar: Who knows? But certainly in last place
The GW2 expansion, combined with Aion's freefall over the last two quarters, flip-flopped their places on this list. Otherwise, though, it was pretty good. I'll give myself half a point.
So that gives me 3.5 out of 5, or a 70% success rate. Not too shabby! Now, on to the 2018 list: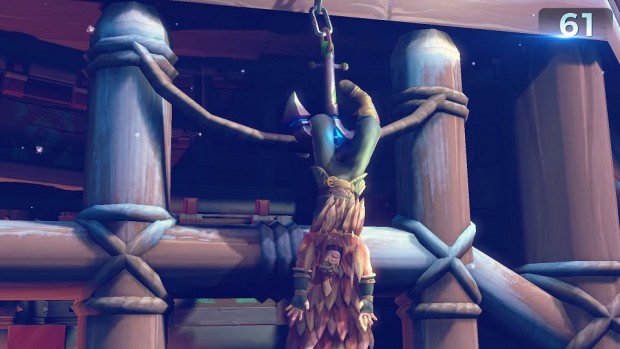 It's the year of the battle royale
MOBAs had their day in the sun. Then it was survival games, then CCGs, then hero shooters … or maybe I'm getting that order mixed up.
In any case, there's always a popular game type that everyone gloms onto for a short while, thanks to a big success in the field. 2018 will be the year of the battle royale, as developers trip all over themselves to get a piece of that sweet, sweet PlayerUnknown's Battlegrounds pie. We've already seen it with Fortnite: Battle Royale and today's Paladins news.
If I had to go out on a limb, I'd predict that the next free-to-play battle royale game won't be from a big-huge company like Blizzard or Ubisoft, but from something one step below, like My.com or Trion Worlds or Funcom, which already has the basis for that sort of thing in Conan Exiles. Or maybe a smaller company, one that could use a breakout hit to get noticed (here's an intriguing candidate), will find a way to innovate just enough to draw an audience.
Or maybe PUBG and Fortnite will keep the category locked down for another year.
Something happens to WildStar and Carbine Studios
I know, that's pretty non-specific. But I also think that, after more than three years of disappointing sales numbers, Carbine can't survive another year without something radical happening. Shutting down is an option, as is NCSoft selling WildStar to another company.
Then again, the job listings on its website show that Carbine is hiring for an "unannounced title" – which might also not be the best move for WildStar. If a new title draws all the resources, does Carbine keep the old one up and running? Even in maintenance mode? For a company that's likely to be on a strict budget and has daddy NCSoft watching its every move, I'd bet against it.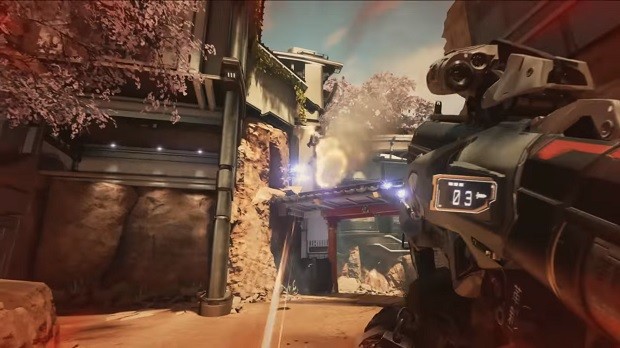 LawBreakers will go free-to-play
It's been a rough few months for Boss Key Studios' high-octane shooter, LawBreakers. It launched on Aug. 8, but performed so poorly that publisher Nexon has written it and its estimated $30 million-ish budget off its books.
The reason for LawBreakers' rough time? According to Nexon CFO Shiro Uemura, "the blockbuster PC online game PlayerUnknown's Battlegrounds came out right about the same time." Let's see … PUBG went into early access in March and fully launched in December. So I guess any game that failed in that time can blame PUBG? Sure, that makes total sense.
Boss Key, and especially Cliff Bleszinski, have talked about a F2P LawBreakers many times – including when it was first announced – but in nearly all those cases have been utterly mystified as to how to do it without aggravating its player base. I don't think Bleszinski and Boss Key will want to give up on LawBreakers without at least giving free-to-play a chance – though I put the odds at it being a decent F2P implementation at less than 50%.
Valve won't launch Artifact in 2018
Artifact: The Dota 2 card game has been roundly lambasted since it's announcement at last year's Dota 2 International. I think this means Valve is seriously reconsidering how it creates and markets the game, to the point that it's going to spend the better part of 2018 retooling the game – or maybe canceling it entirely.
Actually, if I had to bet, I'd say it won't be canceled entirely; even if only 10% of Dota 2 players pick it up, that's a lot of people and well worth the relatively minimal investment to get a CCG up and running. Still, it's going to take a while to figure out how to make it palatable to angry fans who want something, anything, else from Valve.
(And to be clear: I'll count "open beta," i.e., some broadly F2P implementation as "launch." Closed beta or paid early access will not count.)
Games we'll play in 2018: Cryptic's Magic MMO, Daybreak's new shooter, the Splash Damage/Wargaming collaboration
For this one, though, I'll count any kind of public access to the games, open or closed betas, paid or not. All of these titles don't have … well, a title, yet, but I think that, and more, will be changing over the next year.
Truthfully, I think these are all long shots to make it to the public in 2018, but they way things go these days, with early access and years-long betas, I wouldn't be totally surprised to see one or more in a rough playable state before the end of the year.
As usual, we look forward to your predictions for the coming year as well. Leave them in the comments below – and we'll make sure that comments actually work this year, unlike the site error that prevented them last year. We'd also suggest you keep them as specific as possible, so that, just like mine, we can look them over and mock grade at the end of the year!
---
In this article:
Splash Damage
,
Wargaming
,
Cryptic Studios
,
Valve
,
Fortnite
,
Ncsoft
,
Daybreak Game Company
,
WildStar
,
Carbine Studios
,
LawBreakers
,
Boss Key Productions
,
Artifact
,
PlayerUnknown's Battlegrounds
.
---
About the Author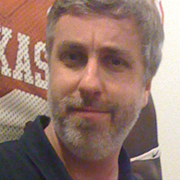 Jason Winter
,
News Editor
Jason Winter is a veteran gaming journalist, he brings a wide range of experience to MMOBomb, including two years with Beckett Media where he served as the editor of the leading gaming magazine Massive Online Gamer. He has also written professionally for several gaming websites.
---
Read Next
You May Enjoy