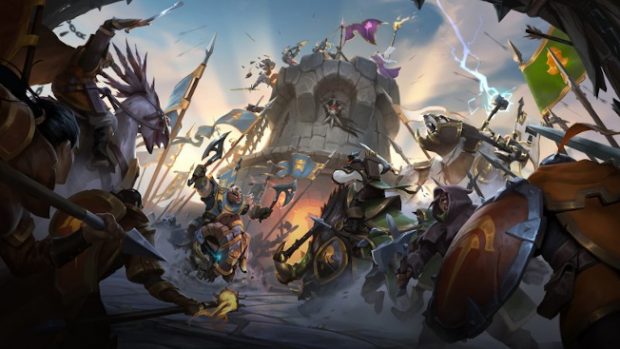 On March 17, Albion Online's Call to Arms update will drop, bringing with it a complete rework of Faction Warfare. The rework allows Factions to take entire regions and introduces updated Faction ranks and month long campaigns.
The update also adds a new playable faction with a "lawless" playstyle. The Caerleon will bring with them their own trade missions, a new City Heart, and even a new mount. Speaking of mounts, each faction now has its own Elite Faction Mount featuring a special faction ability.
Other changes made in Call to Arms include upgrades to Hellgates, with all-new layouts and NPCs. The update also introduces a selection of quality-of-life improvements such as loadouts that allow players to create builds and easily equip them.