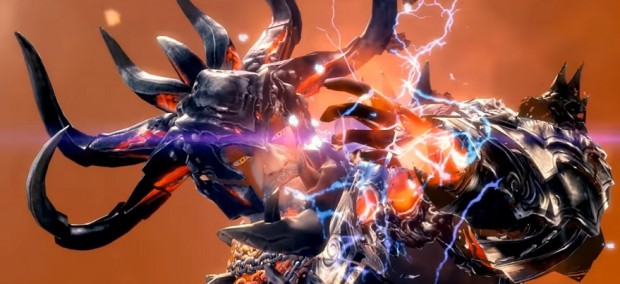 Guild Wars 2's second expansion, Path of Fire, launches in just three days. In the meantime, you can hype yourself up with the launch trailer, which ratchets up the tension as the heroes of Tyria race against the God of War, Balthazar, to uncover a hidden weapon in the Crystal Desert.
The trailer offers glimpses at several of the new features coming in Path of Fire, including the new specializations and mounts, which are coming to the game for the first time. Then, of course, there's the desert itself, its denizens, and, oh yeah, a power-mad god. So does that mean the Crystal Desert is the realm of the mad god?
Path of Fire launches on Friday, Sept. 22. You can learn more about the expansion and pre-order it on the GW2 site.