Top 10 Underrated MMORPGs You Should Play On Steam (2023)
Give these MMOs a try on Steam.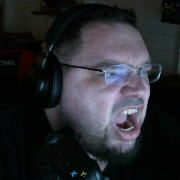 By
Troy Blackburn
, News Editor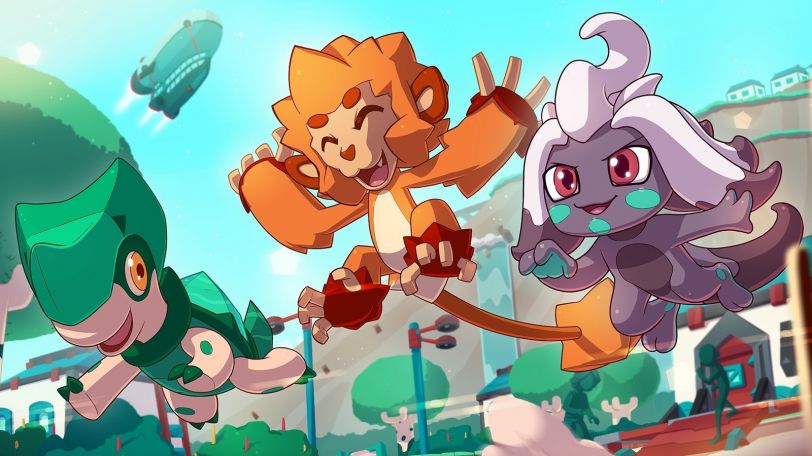 This week we're looking at the MMORPGs available on Steam and making some recommendations on which ones you should consider giving a try. While there are plenty of big-name MMOs on Steam, we're going to go with either games that are only available on Steam, or games that are more obscure that we think you should give a try.
Realm of the Mad God
Realm of the Mad God is an 8-bit-styled MMO where you will be grouping up with other players to take on the challenges the world has to offer. It's something quite unique and is a fun bullet hell MMO. Choose one of 18 character classes then get to attacking.
New World
New World is probably the most well-known game on this list, but it is Steam exclusive so we're throwing it on the list. An open-world MMORPG with survival-style crafting and progression, New World features true action combat and mysterious lore that the game is getting much better at exploring.
IdleOn
IdleOn bills itself as "The MMO that keeps grinding when you're gone, so you don't have to". Specialize into unique classes and skill trees and spend your loot to gain more power. The game has a solo developer and is currently in Early Access on Steam.
Temtem
Temtem is an MMO creature-collection adventure where you gotta catch 'em all. Catch Temtem, battle other trainers, build a house, and explore the world. Temtem features a story campaign across six islands, co-op with other adventurers, housing, character customization through cosmetics, and competitive play.
MMORPG Tycoon 2
Let's do something a little different. Ever wanted to build your own MMORPG? In MMORPG Tycoon 2 you can. Yes, this is a single-player game, but instead of playing an MMORPG, you're building one! Craft your terrain, design the appearance and combat abilities of your classes, and lay out villages, towns, roads, and questing areas. You'll need to keep your player base busy, monitor for cheaters, and assist subscribers or hire game masters to do it for you.
Bit Heroes
Bit Heroes is a super cute, retro, dungeon-crawling adventure where you can participate in rotating events such as PvP, Guild vs Guild, Gauntlets, Trials, Invasions, and more. There are five vast zones in the game with over 60 randomly-generated levels and raids. You can capture creatures to fight by your side, level up your guild to unlock a special shop, and team up with friends to dive into dungeons.
AdventureQuest 3D
The 3D version of the browser game AdventureQuest, AdventureQuest 3D is a cross-platform MMO set in the most dangerous era of AdventureQuest's timeline. The game receives frequent updates, has special events, features multi-classing, and real-time combat. There are pets and PvP to partake in as well.
Ashen Empires
If you want to kick it old school, Ashen Empires may be right up your ally. A classic MMORPG set in the fantasy world of Dransik, which has been besieged by sinister forces. There are melee weapons and spellcasting, sailing, guilds, house-building, and more to discover.
Trove
Trove is an action MMO set in a pixel blocks world of monsters, magic, and adventure. Explore the various biomes while choosing which class you want to play as, or switch between them all. It's a pixel world, so everything is destructible. Build yourself a quaint home that moves through the world with you, or build a monumental masterpiece in Club worlds. I think I might just reinstall this one myself.
Phantasy Star Online 2 New Genesis ver2
The latest chapter in the Phantasy Star Online 2 series, New Genesis introduces a new open-world environment, enhanced graphics, and a reimagined gameplay system. Players create their own customizable characters and embark on quests and missions in a persistent online world. They can choose from various classes, each with unique abilities and play styles. The combat is fast-paced and action-oriented, allowing players to engage in real-time battles against enemies.
Did you find something new worth checking out on our list? Got a recommendation for your own? Let us know below!
---
About the Author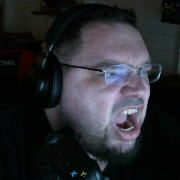 Troy Blackburn
,
News Editor
Troy "Noobfridge" Blackburn has been reporting on the video game industry for over a decade. Whether it's news, editorials, gameplay videos, or streams, Noobfridge never fails to present his honest opinion whether those hot takes prove to be popular or not.
---
Read Next
You May Enjoy