10 Mobile MMORPGs You Can Try In 2023 For Android And iOS
Looking for an MMORPG to enjoy on your phone? Here are 10 great options to play on the go.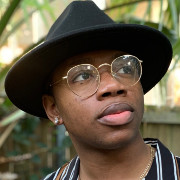 By
Anthony Jones
, News Editor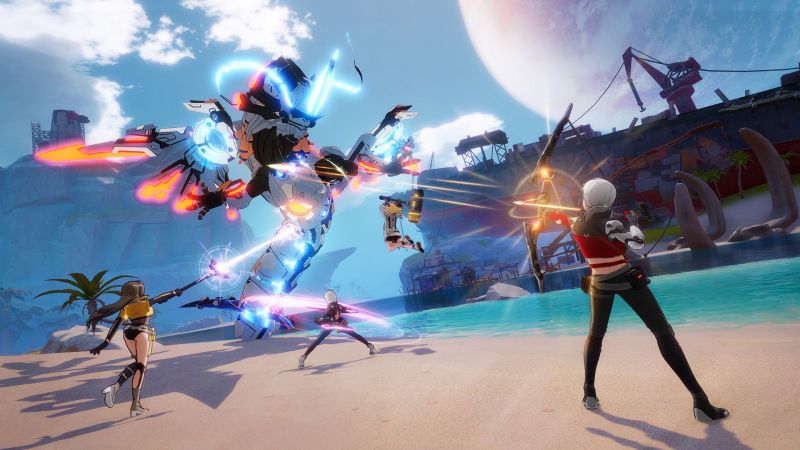 MMORPGs on mobile devices have slowly grown over the years and while many wouldn't be thrilled to play games this way, phones have become an ideal destination for players who can't fork over thousands of dollars for a juiced-up PC.
Also, phones nowadays have impressive processing speeds to keep up with the demand of MMORPGs, making jumping into one as easy as downloading it from the app store. If you've been looking to try out some games on your mobile device, this list will cover a great selection of titles that could be your next time-sinker.
Here are 10 mobile MMORPGs you can try in 2023 for Android and iOS:
Black Desert Mobile
Black Desert Mobile is available on Android and iOS devices featuring action-packed combat, loads of PvP content, a unique character customization system, and more. Even though its world takes place within the same one as the PC version, Black Desert Mobile feels entirely different due to the nature of the touch controls.
There's a focus on dodging, classes are balanced differently, and both versions do not support cross-play. Despite that, developer Pearl Abyss' mobile version has been seen as one of the best MMORPGs on mobile devices and would likely be a good time for anyone willing to try.
Tower of Fantasy
Hotta Studio's shared open-world MMORPG game Tower of Fantasy is available for download on Android and iOS devices. It launched in August of last year and had plenty of players chalking this game up to be another Genshin Impact due to its similarities.
However, Tower of Fantasy has charted its own course over time through fresh content patches introducing unique challenges and new characters. The game even saw its first expansion announcement within the first couple of months of service, sending players to a neon city known as "Mirroria" under siege by otherwordly forces.
Albion Online
Albion Online is the one of the few games on this list to support cross-platform progression between its mobile and PC version. Developer Sandbox Interactive has made the game available on iOS and Android devices with no drastic changes between its versions besides the obvious touchscreen layout.
Players can explore a vast open world to engage in hardcore PvE or PvP combat, help drive the player economy, and enjoy a unique classless system. In 2022, the game had a momentous year and passed its fifth anniversary. The devs aim to continue improving on its "Beyond the Veil" expansion in 2023 and bring new initiatives to the game.
Diablo Immortal
Even though the game has many controversies swimming around it, Diablo Immortal has been an accessible game to experience the staple action-based combat of the series on your phone. Available on iOS and Android, Blizzard Entertainment has focused on making the familiar combat system mold with the touch screen functions, and the game features plenty of maps, quests, and dungeons to challenge.
However, there are concerns about the game being "pay-to-win" for anyone aiming to min-max their character to its highest potential. In 2023, the game will receive four massive updates, including a brand-new class speculated to be a Blood Knight and fishing activity.
Ni no Kuni: Cross Worlds
Level 5's MMO take on Ni No Kuni launched outside of Japan in May last year on Android and iOS devices as Ni No Kuni: Cross Worlds. Anyone familiar with the IP will be glad to know the Studio Ghibli art style is alive and kicking inside the game and manages to look great on phones.
The game offers five classes, which include the Engineer proficient with firearms and the Destroyer armed with a massive hammer. Players will be diving into a fictional VR game that happens to align with the world of Ni No Kuni and can spend time rebuilding a kingdom and dipping between real life and the in-game world.
Be aware though, this game does have a history with bot problems above the normal problems other games have, and it utilizes blockchain and NFT tech.
RuneScape Mobile / Old School RuneScape
RuneScape Mobile and Old School RuneScape are available on iOS and Android devices and are different. Though, if you end up liking one of the versions, you might likely enjoy the other, hence why both debut together on this list.
RuneScape Mobile has full cross-platform support with a mobile-optimized interface. Developer Jagex has made the version the perfect middleman for PC players who enjoy the ongoing game and those who like gaming on the go. Old School RuneScape has similar features but focuses on dialing back the game to 2007. Players can choose to play Old School to remember how it felt to play RuneScape all those years ago.
Toram Online
Toram Online by Asobimo has been live on Android and iOS devices since 2015.
It's an MMORPG with inspirations from Final Fantasy XI, featuring a massive world filled with story cutscenes, professions, and a summoning mercenary system to create a party of NPCs. The game has hit over 13 million downloads worldwide and seems to have an active player base happy with the state of Toram Online.
Adventure Quest 3D
Adventure Quest 3D is a cross-platform MMORPG on Android and iOS devices by Artix Entertainment. While there are the usual classes of Mage and Warrior, crafting, and a host of familiar enemies seen in other fantasy games, Adventure Quest 3D also has a sense of humor.
Players will stumble onto a wacky tale inside an expansive world full of quests, zones, and more to do. Artix often pushes out little events here and there to get players invested and brings game-changing updates to round out the experience.
Dofus Touch
By Ankama, Dofus Touch sends parts of the PC version to Android and iOS devices. It features an extensive world, 15 character classes, plenty of equipment, its staple turn-based combat system, and more. Unfortunately, if you played the PC version, Dofus Touch stands as a separate game that won't be able to transfer over your progress since it doesn't support cross-platform play.
The two games don't share the same servers and have introduced new content with variations, making a possible merge almost impossible with massive restructuring. Although, for someone starting fresh, Dofus Touch will be a good option for anyone itching for a tactical and fun game.
Maplestory M
MapleStory M is a very different addition to this list because it features an "Autoplay" function that automates the more simple tasks in the game. That includes taking on quests, completing them, and even making the player-character slay enemies.
It's optional to use, which gives players a bit of flexibility between real-life activities. Players can connect MapleStory M to its PC version to claim rewards from their account after finishing daily missions, but there's not much else you can do besides that. Nexon continues to update the game and already has a wide selection of classes, zones, and dungeons for players to enjoy.
Are there any games that should have been on the list? And which games we discussed will you be trying out in 2023? Let us know below!
---
In this article:
RuneScape
,
Nexon
,
Jagex
,
Black Desert
,
Pearl Abyss
,
Albion Online
,
Sandbox Interactive
,
Ankama
,
Netmarble
,
Blizzard Entertainment
,
Artix Entertainment
,
AdventureQuest 3D
,
MapleStory M
,
Tower of Fantasy
,
Level Infinite
,
Hotta Studio
,
Ni No Kuni: Cross Worlds
,
Diablo Immortal
,
Old School Runescape
,
Toram Online
,
Dofus Touch
,
Asobimo
.
---
About the Author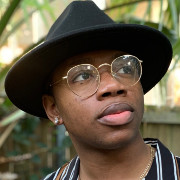 Anthony Jones
,
News Editor
Anthony Jones is a gaming journalist and late 90s kid in love with retro games and the evolution of modern gaming. He started at Mega Visions as a news reporter covering the latest announcements, rumors, and fan-made projects. FFXIV has his heart in the MMORPGs scene, but he's always excited to analyze and lose hours to ambitious and ambiguous MMOs that gamers follow.
---
Read Next
You May Enjoy