Genshin Impact Kuki Shinobu Guide: Kit, Best Weapons, And Artifacts
This Electro 4-Star is taking over Sumeru.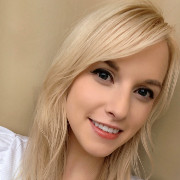 By
Aspen Pash
, News Editor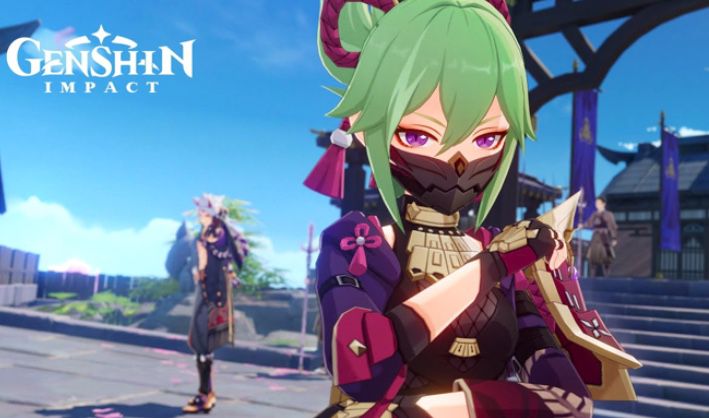 Welcome back friends to another week of Genshin Impact Guides. This week we will be talking about the most level-headed member of the Arataki Gang, Kuki Shinobu. Shinobu is a 4-Star Electro healer who was easily overlooked when she was first released. However, thanks to the new Dendro reactions, Kuki has easily become one of the most formidable characters for exploration teams, and even the Abyss. To start, let's talk about her skill set.
Shinobu's normal attack skill is Shinobu's Shadowsword. Shinobu can perform up to 4 rapid strikes and her charged attack consumes a certain amount of stamina to unleash 2 rapid sword strikes. If players plan to fully optimize her normal attack, they will need to learn how to dash-cancel to have her perform at top speeds. This is only needed if Shinobu is performing as an on-field carry. If players don't want Shinobu on-field often, then players don't need to focus on her normal attack.
Now, Shinobu's Elemental Skill is her Sanctifying Ring. This ring creates a Grass Ring of Sanctification at the cost of part of her HP and deals Electro DMG to nearby opponents. This Grass Ring of Sanctification will follow a player's current active character around and restore their HP. The amount of healing done is based on Kuki Shinobu's Max HP. In addition to this AoE field of healing, the ring will also deal Electro DMG to nearby opponents every 1.5s. The HP consumption from using Shinobu's Elemental Skill will take 30% from her current HP, and can only drop to 20% HP (Meaning, Shinobu will usually be at a low HP but this works because her Passive Talent, Breaking Free, gives her a 15% Healing Bonus when her HP is lower than 50%).
Next is Shinobu's Elemental Burst, Gyoei Narukami Kariyama Rite. This move stabs an evil-excoriating blade into the ground, creating a field that cleanses the area of all that is foul, dealing continuous Electro DMG to opponents within its AoE based on Shinobu's Max HP. If Shinobu's HP is less than or equal to 50% when this skill is used, the field will last longer. (Meaning you want her to have low HP for a longer-lasting field.)
Players should prioritize Shinobu's Elemental Skill followed by her Burst. If there is interest in having her on-field often, then as always leveling up her Normal attack is fine.
Best Weapons
• Best 5-Star: Freedom-Sworn
Freedom-Sworn will grant extra EM and increase DMG by 10% when the character wielding the weapon triggers Elemental Reactions. While this is great for Shinobu, it doesn't make such a difference that one should go out of their way to get this weapon for Shinobu. If a player has the weapon and no one is currently using it, then yes, throw it on Shinobu. Otherwise, one of the two 4-Star options below is more than fine.
• Best 4-Star: Favonius Sword/ Iron Sting
Favonius Sword is the best option with CRIT hits having a 100% chance to generate a small amount of Elemental Particles, which will generate 6 Energy for the character. This weapon will meet most of Shinobu's energy needs. Iron Sting on the other hand will give an EM bonus and when dealing Elemental DMG, the sword will increases all DMG by 7.5% for 6s Max 2 stacks.
• Best 3-Star: Skyrider Sword
Skyrider Sword is an easy 3-star weapon to find and refine, but when it comes to 3-Star weapons, as long as the weapon gives Energy Recharge or an Elemental Master bonus, players will be fine using that until they can upgrade to a 4-Star weapon.
Digging Into Artifacts
Players should go for an HP or EM Goblet but are more than welcome to stick with Electro if they want better reaction DMG. For Shinobu's circlet, players should again go with HP or EM. Then, for Sands, either HP for the highest healing ability or EM which will allow for a good balance between healing and reaction DMG. For Substats players will want to focus on ER, HP, and EM. This build is primarily for a healer/support character role. If players want to have Shinobu on-field as much as possible, they will want to add CRIT dmg and ATK. However, please note that due to her passive talents, Shinobu really thrives as a Healer/Support character.
• Instructor / The Exile :
These artifacts are for our under AR45 players who have not begun farming for artifacts yet. Instructor will increase Elemental Mastery by 80, which again will add great balance to heals and reaction DMG. Then, the Exile's set would be a good choice as it will increase Shinobu's ER by 20%. As always, for early-level artifacts, players don't need to focus too much on a 4-Piece set but should prioritize substats to build their character.
• Tenacity of the Millelith:
Tenacity of the Millelith will increase HP by 20%, and when an elemental Skill hits an opponent the ATK of all nearby party members is increased by 20%. Even just a 2-piece set can prove to be beneficial for Shinobu.
• Maiden Beloved:
Maiden's beloved will increase character healing effectiveness by 15%, and at a 4-Piece, her Elemental Skill or Burst will increase healing received by all party members by 20% for 10s.
Well, that about does it for the newest Arataki Gang member. Shinobu is a relatively easy character to use, and a great support healer due to her kit and Passive Talents. Add in the new Dendro reaction and Kuki sure packs one heck of a punch. We hope you continue to enjoy Sumeru and we will see you next week for another Genshin Guide.
---
About the Author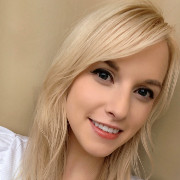 Aspen Pash
,
News Editor
Aspen is an avid gamer and Twitch streamer currently residing in Japan. She is most attracted to games narrative design and is a huge fan of player choice in games. If Aspen is not playing games, she is most certainly writing about them.
---
Read Next
You May Enjoy