Genshin Impact Yelan Guide: Her Kit, Best Weapons, And Artifacts
A closer look at the mysterious Hydro 5-Star, Yelan.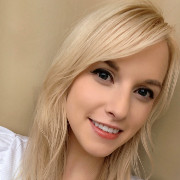 By
Aspen Pash
, News Editor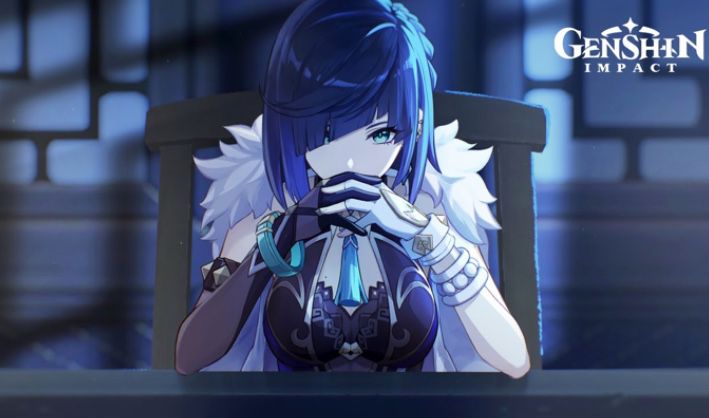 Welcome back to another week of Genshin Impact Guides. Last week we went into Beidou's build in preparation for the new Electro x Dendro reaction–Catalyze. This week will be dedicated to a 5-Star, support, Hydro character that will be the perfect asset to utilize the Hydro x Dendro reaction–Bloom. The character this week, if not obvious by her large picture, will be the mysterious bow-wielder, Yelan. Yelan's build is very different from most, but once understood she is easy to utilize and will be a great member to multiple teams.
Yelan is a great support DPS and is an amazing upgrade from the long-standing Hydro character, Xingqiu. Yelan has a powerful Elemental Burst that will first deal Hydro DMG. Next, this burst will then produce a small die that will follow the on-field character to consistently deal Hydro DMG to the opponent alongside normal attacks. The Hydro DMG being dealt out stems from Yelan's base HP–this being one of the reasons HP artifacts are so valuable for Yelan, but we'll get into that later. Her burst has a 15 second duration with an 18 second cooldown, which means it only has 3 seconds of downtime. Her burst also is a great asset to other on-field characters, as her passive allows the active character (while still inside Yelan's burst) to deal 50% DMG.
Now, for Yelan's Elemental Skill: Yelan will sprint forward and apply a Hydro mark to any enemy she passes though, which will then explode to deal Hydro DMG when she finishes her sprint ability, so the ideal rotation is that first, players will use her skill to gather particles and to apply Hydro along with some damage, then they will follow up with Yelan's burst in which they can switch her out to start applying extra DMG through other elemental reactions like Vaporize or Electro-charged. While Yelan's normal attack can be used now and again when trying to utilize her Breakthrough attack, it won't benefit players enough to incorporate it into a normal rotation when trying to deal max damage.
Yelan's talents that should be prioritized should be first, getting her burst as high as possible as it is her most important ability, followed by her skill. Yelan's normal attack doesn't need much attention, but as always, players are free to continue leveling as they like.
Best Weapons
• Best 5-Star: Aqua Simulacra
This weapon was made for Yelan, not only in design but also because while it gives an amazing amount of CRIT DMG and HP is increased by 16%. Then, when there are opponents nearby, the DMG dealt by the wielder of this weapon is increased by 20% which will take effect whether the character is on-field or not. This is important because for most playstyles Yelan will indeed be an off-field support character.
• Best F2P & Overall 4-Star: Favonius Warbow
This weapon is a great F2P weapon as it is given to all players after beating Mondstat's main boss in the main questline. In addition, the bow can also be obtained from the Standard Banner, the Featured Banner, and the Weapon banner. The reason this weapon is so wonderful is that it gives Yelan an insane amount of ER when she herself needs all the ER she can get. Also, because Yelan scales off HP and not ATK, the low base ATK doesn't matter all too much.
• Best 3-Star: Slingshot
Sadly there are not too many amazing 3-Star weapons for Yelan, but if one had to choose, the Slingshot would be the best option. The DMG does however only apply to the Elemental Skill and Burst so normal attacks really won't do much damage with this bow.
Digging Into Artifacts
Yelan is a bit different from the other characters we have covered so far. To start, players should go for HP% Sands, a Hydro DMG Goblet, and Crit DMG/ Crit Rate on her circlet as the main stat. As for sub stats, players should focus on ER, HP%, CRIT Rate, and CRIT DMG.
• The Exile:
As always we will start with the artifacts for our under AR45 players who have not begun farming for artifacts yet. Players will want to use a 4-piece set as using her Elemental Burst will regenerate 2 energy for all party members (excluding Yelan) every 2s for 6s.
• Emblem of Severed Fate:
As mentioned before, The Emblem of Severed Fate set benefits many characters, Yelan being one of them. A 4-Piece set will increase her Elemental Burst DMG by 25% of her Energy Recharge for a Max of 75% bonus DMG. This set is debated to be one of the best sets for Yelan.
• Tenacity of the Millelith x Emblem of Severed Fate:
This is great for players who perhaps want a little bit more of an HP% increase, which again, greatly influences Yelan's DMG performance. Plus, the 2-piece Emblem will give a nice addition to her ER, which is also very important to Yelan's build.
Well, there you have it! Yelan is a great addition to many teams and will be sure to be a great asset to our two newest characters, Tighnari and Collei. Even when not utilized in a Dendro x Hydro bloom team, Yelan can work with many different elements and benefits from more elemental types in her party which will increase her damage. With Sumeru right around the corner, we will be sure to cover all the new characters and help you prepare for the next chapter in Genshin. As always, If you have any character you would like to learn about, please comment their name below. Those who would like to learn more about last week's feature character, Beidou, can check out that guide. See you next week for another Genshin Guide.
---
About the Author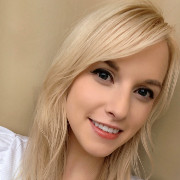 Aspen Pash
,
News Editor
Aspen is an avid gamer and Twitch streamer currently residing in Japan. She is most attracted to games narrative design and is a huge fan of player choice in games. If Aspen is not playing games, she is most certainly writing about them.
---
Read Next
You May Enjoy