18 Upcoming MMO Games And MMORPGs Releasing In 2023 (So Far)
If there's no setbacks, quite a lot of games for the genre are coming this year.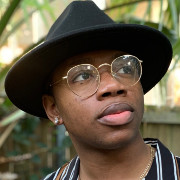 By
Anthony Jones
, News Editor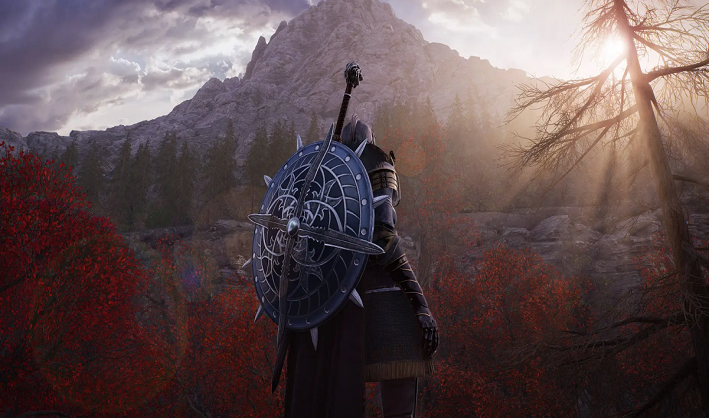 2023 is shaping up to be a jampacked year of new MMORPGs. Some are very ambitious, few are hitting the cornerstone of a niche audience, and others are drumming up more skepticism than hype. Although, among this list of upcoming titles, there's bound to be something for players to enjoy between work hours and during their free time when the house is nice and quiet.
Keep in mind, though: Delays do happen. Like you, I'd love to play a bunch of games on this list in 2023, but we must be somewhat cynical about those missing specific dates.
But without further ado, here are 18 upcoming AAA and MMORPGs/MMOs releasing in 2023 (so far) in no particular order:
Throne and Liberty
NCSoft's upcoming title, Throne and Liberty, will release sometime in the first half of 2023 on PC and consoles. It's likely to be the most ambitious and visually stunning MMORPG to come out this year.
From a recent Director Preview stream, the game's COO explained Throne and Liberty is a "seamless living world" with dungeons that change based on different criteria, features a "Free Class" system where players decide their roles, and has many other robust systems.
Blue Protocol
Bandai Namco, with the publishing help of Amazon Games, will bring Blue Protocol out West in the latter half of 2023. It's a free-to-play action MMO featuring a dynamic combat system, deep character customization, and a story stretched across an expansive world.
After years of radio silence, players know more about this anime game to ease early skepticism. A recent stream discussed monetization, crossplay, and features players can expect. And for those eager to jump in, Bandai Namco will have a beta test sometime in the first half of 2023, and they're letting you bring a plus one for the ride.
Dune: Awakening
Dune: Awakening is an open-world survival MMO developed by Funcom that aims to capture the scale of Arrakis in a multiplayer video game format. The game's gameplay is still a mystery, and because of that, this one may be a late 2023 surprise early access release or could get pushed into 2024.
The game allows players to engage in battles in ground vehicles, ornithopters, or on foot with other infantry. Players choosing what they want to do in-game also seem to determine who they will become, such as a deadly mercenary, a speaker capable of influencing the Great Houses, and more. For the time being, you can sign up for a pre-alpha beta if you're interested.
Night Crows
Night Crows may turn many off, being a blockchain Korean MMO, but it also looks gorgeous and emphasizes fluid combat. The game has a 13th-century European medieval theme. Also, players can expect over 16 playable characters.
A couple of ambitious feats that Night Crows aims to have are "1000-player PvP" battles and "aerial to ground combat." Developer Madingine confirmed it would release in April 2023 in Korea, but we don't have many details on a Western launch.
The Day Before
The Day Before still exists and is getting closer to its 2023 release date of March 1. News about this open-world zombie MMO has been light, but new footage was shown at CES 2023 to show Nvidia's RTX in-game.
The game sells the promise of a massively multiplayer game with immersive environments in a zombie survival scenario. With developer Fntastic not showing much of the game so close to release, it's clear why people are skeptical of this ambitious title.
Wayfinder
By Digital Extremes and Airship Syndicate, Wayfinder is a free-to-play action MMORPG with co-op dungeon-crawler vibes with friends. Players will put down an invading threat called the Gloom and can call up others elsewhere to explore through the dungeon-like "Lost Zones" and hunt enemies.
The game will release on PC and consoles, with early access likely coming in Spring 2023. With that in mind, Fall 2023 may be the official release window.
Palia
Singularity 6's cozy, community-driven MMO, Palia, is effectively a free-to-play Stardew Valley in a multiplayer format. Players can focus on many skills, such as hunting, bug catching, gardening, cooking, and foraging.
The game has gone through two stages of Alpha testing, which is promising, but we don't have an official date as of this writing. Could 2023 see a Palia release? We'll have to wait and find out, but maybe it's more likely to see a public/closed beta or early access release.
Corepunk
Corepunk is a buy-to-play MMORPG blending League of Legends mechanics with an ARPG slant from games like Lost Ark. Players will play from a top-down camera perspective with fog-of-war, and it features a variety of professions, battlegrounds, challenging monsters, and more.
The game is still going through its closed beta phase and doesn't have a specific date, but it's likely 2023 could be the year for developer Artificial Core to release the game, depending on beta progress.
Hytale
Developed by Hypixel Studios, Hytale is an upcoming sandbox MMO featuring inspirations from Minecraft and Trove. The procedurally generated game world will have dungeons and resources for constructing buildings and items.
Hytale also plans to offer players the ability to make their own worlds block-by-block with easy-to-use and powerful in-game tools. Much about the official state of the game is in flux, however. Players can sign up for a beta at this time, but it's uncertain if 2023 will be the year for Hytale.
Past Fate
By Icy North Games, Past Fate is an indie open-world MMORPG featuring Dark Souls combat in a medieval fantasy world. The dev team explains players can choose what they want to become as they explore a vast world of continents for hidden secrets.
The devs have revealed game patches monthly since 2022 that may be ramping up to an early access release sometime soon, judging from their Steam page.
War of Dragnorox
War of Dragnorox is a "dynamic warfare MMORPG" set to release officially on September 1, 2023. Developer Triune Studios is creating a high fantasy world with the usual cast of goblins, dragons, undead, and such being adversaries to the player.
Updates have been going out since 2022, like combat changes and the mounting system, so the game is definitely staying on track development-wise. In seven months, you'll be able to try this one out.
Mad World
Jandisoft's Mad World is actually done, according to a developer AMA on their website. It's a grotesquely-assembled free-to-play browser 2D MMO featuring nasty monsters and dark environments.
Currently, the dev team is working on preparing for online services, testing, and the first round of updates for the game after release. When they're ready, we'll know more about an official date in 2023.
Chrono Odyssey
Like Night Crows, we don't know much about Chrono Odyssey besides trailer footage and a few updates. The game's described as a "space-time epic" focused on a war between 12 gods.
Features include randomized dungeons, large-scale realm-vs-realm combat, a unique job system, and more designed for PC, mobile, and consoles. If developer Npixel runs the game's marketing like the Night Crows developers, we may see a surprise launch, if anything.
Ares: Rise of Guardians
Kakao Games' Ares: Rise of Guardians aims to release in the second quarter of 2023 for PC and mobile devices. It's a flashy sci-fi MMO having suited classes with unique abilities and sending players all over the solar system.
Gameplay-wise, Ares packs a lot of visual pizzazz and weight in its combat system. Players under a gameplay trailer attributed its look to a "3D Lost Ark." That could be a good or bad thing, so we'll have to see how it plays on release.
Odin: Valhalla Rising
Another Kakao game yet developed under Lionheart Studios is Odin: Valhalla Rising. The game will launch on PC and mobile devices in the fourth quarter of 2023 for NA and European players.
Odin's game world will have inspirations from Norse mythology and feature a handful of playable classes. A massive turnoff is that it has an auto-combat system. The devs explained in a recent Q&A that they're "still considering" removing the option on the global version.
Ember Sword
Ember Sword is another blockchain MMORPG but will have a social sandbox game world decided by players. The NFT part of the game seems like an optional part of Ember Sword rather than its focal point.
The game's "groundbreaking AI-Game Master" will ensure players experience new events in a randomized way, and their classless combat system allows players to combine abilities in the way they choose. Bright Star Studios plans to release Ember Sword free-to-play and may see a 2023 launch.
Ark 2
Studio Wildcard and Grove Street Games aim to release Ark 2 in 2023. Following its predecessor, Ark: Survival Evolved, players will explore a primitive world filled with dinosaurs and humans struggling for dominance.
The sequel has "been rethought and redesigned" based on the first Ark title but will continue with its Souls-like combat. There will be world events, cross-platform modding on Xbox Series X|S and PC, character progression, sensory-based animal AI, and more.
Starkeepers
During a 2022 IGN showcase, Wolfpack Games dropped a trailer for hero-based action MMO Starkeepers. Players can embody different ancient warriors and learn their combat style from obtainable relics.
Though, most of the game seems to boil down to building a fortress with your clan, engaging in battles via sieges/dungeon runs, and dominating the world of Starkeepers. The game will have many playtests in 2023 and perhaps an early access release, judging from its Steam page.
Upcoming MMORPGs That Might Release Beyond 2023
Several games didn't make the cut for the list due to the likelihood of not seeing them in 2023. Though, anything is possible, so we'd like to mention them.
High on the anticipation list is Soulframe, Ashes of Creation, the Riot MMO, ArcheAge 2, Star Citizen, and the Horizon MMO. Others, like Pantheon: Rise of the Fallen, BitCraft, Profane, Project LLL, and Legend of Ymir, are ones to keep in mind, too.
Which games above are you excited to get your hands on? Let us know below!
---
---
About the Author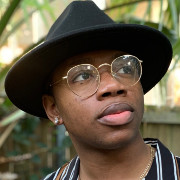 Anthony Jones
,
News Editor
Anthony Jones is a gaming journalist and late 90s kid in love with retro games and the evolution of modern gaming. He started at Mega Visions as a news reporter covering the latest announcements, rumors, and fan-made projects. FFXIV has his heart in the MMORPGs scene, but he's always excited to analyze and lose hours to ambitious and ambiguous MMOs that gamers follow.
---
Read Next
You May Enjoy