Top 10 MMO Failures Of All Time
These MMOs failed to live up to expectations...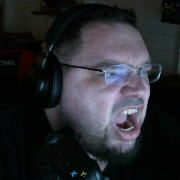 By
Troy Blackburn
, News Editor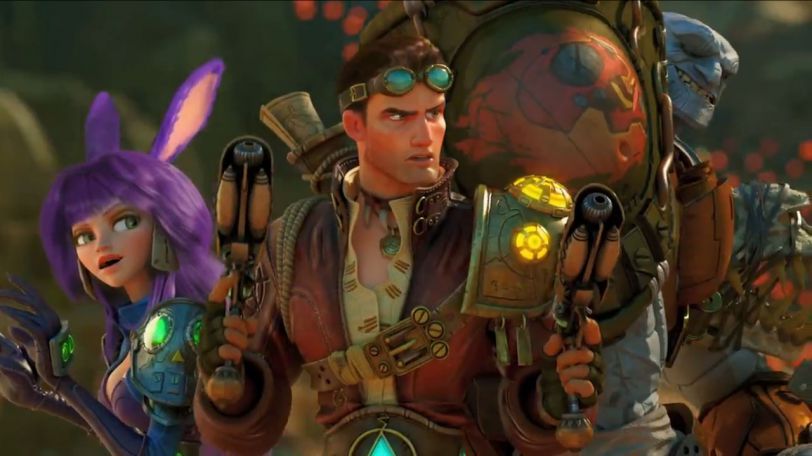 It's always sad to see an MMORPG fail for one reason or another. Sometimes games are just released too early and are buggy messes, and sometimes the player base just doesn't get invested in an MMO. Whatever the cause, the following games failed to meet expectations, and most have gone the way of the dinosaur, though there are a couple still up and running today.
This is our list of the Top 10 Biggest MMO Failures of All Time.
The Matrix Online
The Matrix Online was billed as the sequel to the highly successful film franchise. It promised to immerse players in the world of the Matrix, creating your own super-powered combatant to take on the machines. Instead what we got was an uninspired MMO with little to no redeeming qualities.
Hellgate: London
Hellgate: London had a huge marketing push going into the release, but that didn't stop the game from being a lackluster game that while not terrible, didn't do anything special either. It boasted an odd subscription model and poor customer service. The company began laying off employees within a couple of months of launch before a bank seizure ended the game after just over a year of life. You gotta feel bad for those who bought into the lifetime subscriptions.
Gods And Heroes: Rome Rising
I'd wager there are a fair few of you out there that haven't heard of this one, but I vividly remember playing Gods and Heroes: Rome Rising when the original developer was working on the game, as well as when the second developer picked it up and tried to bring it back to life. Unfortunately, a unique setting couldn't keep this MMO afloat for long under either developer, and it finally died its final death.
Wildstar
Wildstar had all the hype going into its launch, but its focus on "hardcore" really set it back with the general gaming audience. Add to that the uninspired questing and Wildstar ended up making the switch to free-to-play in an attempt to salvage the game. It became a running joke every year regarding when Wildstar was going to shut down. It finally did, bringing a sigh from its remaining player base.
Warhammer Online: Age of Reckoning
You would think a hugely popular IP like Warhammer would get bring in the players, but Warhammer Online: Age of Reckoning never really found its legs. Originally reviewed quite well, the player base simply drifted off within a couple of years and the game was left barren and lifeless. The heavy focus on PvP did not help it maintain a mainstream audience, and soon Warhammer Online went extinct.
APB: All Points Bulletin
APB tried to be Grand Theft Auto Online before GTA Online ever existed. What players actually got was a buggy mess of a game with poor controls and an uninspired game world. The original APB shut down a year after launch and was eventually picked up by Reloaded Production who re-released the game as a free-to-play title that does still exist today, although it still only garners a "Mixed" review score on Steam.
Star Wars Galaxies
Despite its flaws, Star Wars Galaxies was THE Star Wars game for quite some time. An intricate profession system and player-driven world kept fans engaged and immersed in the Star Wars universe. Then the NGE update happened and killed the game dead. Players left in droves, Sony lost the rights to the Star Wars IP, and Star Wars: The Old Republic happened. It all meant death for Star Wars Galaxies.
Vanguard: Saga of Heroes
Several developers behind the original Everquest were behind the development of Vanguard: Saga of Heroes. There were a ton of races and classes, intricate crafting, boat travel, and much more. Unfortunately, the game's publishing deal with Microsoft fell through. Sony Online Entertainment jumped in and forced the game to release earlier than planned, to the dismay of everyone. As you can imagine it was an incomplete buggy mess on release. They tried free-to-play but it was too late by that point and the game is now gone.
Final Fantasy XIV
Why is one of the most successful MMOs of all time on the list of all-time failures? Well, it's because the original state of Final Fantasy XIV at launch was simply unacceptable to the players and for once the devs listened, rebuilt the game's systems from the ground up, and relaunched the game as A Realm Reborn, which would go on to become the MMORPG juggernaut it is today. So there you go, at least one happy ending on this list of sadness.
Tabula Rasa
Stop me if you've heard this one before. Richard Garriott tried to do something after Ultima Online and it didn't work out. Lawsuits were filed, inner turmoil reigned supreme, and what could have been something unique in the MMORPG genre died a painful death. Tabula Rasa was supposed to be the Sci-fi MMO everyone was waiting for. Instead, it passed into history as one of the biggest MMO failures of all time.
And that's our list of the Top MMO Failures of all time. Is there an MMO failure that breaks your heart or that you just find funny? Let us know in the comments below.
---
---
About the Author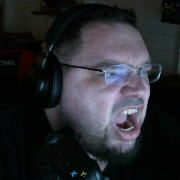 Troy Blackburn
,
News Editor
Troy "Noobfridge" Blackburn has been reporting on the video game industry for over a decade. Whether it's news, editorials, gameplay videos, or streams, Noobfridge never fails to present his honest opinion whether those hot takes prove to be popular or not.
---
Read Next
You May Enjoy