Top 10 Oldest MMORPGs You Can Still Play Today... And Maybe Should
Oldies but goodies.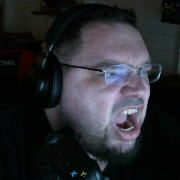 By
Troy Blackburn
, News Editor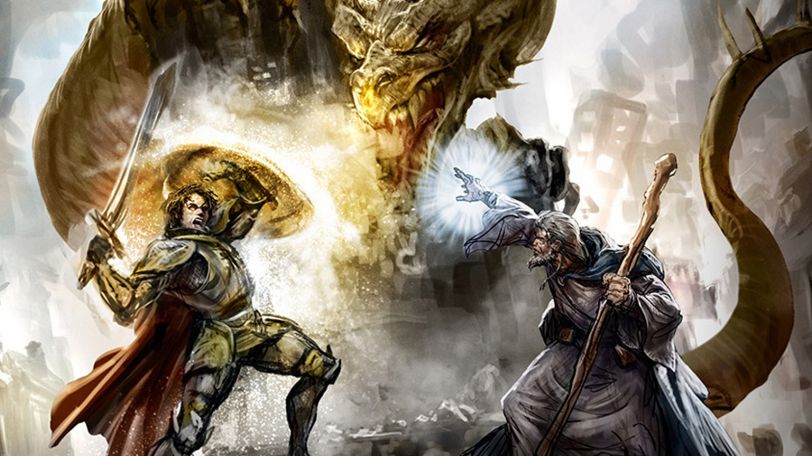 Today we're taking a look at some of the oldest MMORPG games out there that you can still play today, and maybe should. While some aspects of these games are of course dated, many of them are still in a playable state and maintain a player base to this very day. Hell, some of them still rank as some of the most popular MMOs out there. There are plenty of other, more obscure, older MMORPGs to be found, but these are the ones we think you should check out if you're looking for that old-school MMO feeling.
Lineage 2 (2003)
Lineage 2 has undergone several updates and expansions over the years to keep the game fresh and engaging for its player base. These updates have introduced new features, classes, regions, and gameplay improvements. Lineage 2 remains profitable and quite the money-maker to this day. Still one of the most popular MMORPGs in Korea, the game is playable and quite a surprisingly fun experience in 2023.
MapleStory (2003)
MapleStory is known for its distinctive art style, fast-paced gameplay, and a wide range of activities and features. The game offers a variety of classes, each with unique skills and playstyles, allowing players to find a character that suits their preferred playstyle. There are regular updates and expansions to introduce new content such as new regions, quests, dungeons, items, and events, to keep the game fresh and engaging.
EVE Online (2003)
EVE Online is known for its complex gameplay mechanics, player-driven economy, and large-scale player-versus-player (PvP) battles that can involve thousands of players in a single conflict. The game's universe is persistent and shared by all players, meaning that the actions of individuals and corporations can have lasting consequences. The game has seen several large updates over the years and still remains popular to this day.
Final Fantasy 11 (2002)
Final Fantasy 11, also known as FFXI, is an MMORPG developed and published by Square Enix. It was first released in 2002 and has enjoyed a dedicated player base and ongoing support over the years. Many players look back fondly on their time in FFXI, even if things like finding a party to adventure with were quite an accomplishment in and of themselves with no group finders to be found. You can still go back and check out this classic MMO in 2023.
Dark Age Of Camelot (2001)
Dark Age of Camelot had received numerous updates and expansions since its initial release. The game is set in a fictional realm based on Arthurian legend, Norse mythology, and Celtic lore, where players can choose to align themselves with one of three realms: Albion, Hibernia, or Midgard. The game's core features include realm versus realm (RvR) combat, in which players engage in large-scale PvP battles to control various zones and strongholds. This three-faction PvP system has heavily inspired more modern games like Guild Wars 2 and The Elder Scrolls Online when it comes to their PvP.
Anarchy Online (2001)
Anarchy Online has undergone several updates and expansions since its release. The game is set in a futuristic dystopian world on the planet Rubi-Ka and offers a blend of futuristic technology, cyberpunk aesthetics, and role-playing elements. We recently featured Anarchy Online in our Most Complex MMORPGs list, as many old-school elements still remain in the game.
Runescape (2001)
In RuneScape, players can explore a vast fantasy world filled with quests, activities, and opportunities for character development. The game offers a variety of skills that players can train such as combat, crafting, magic, and more. It also features a player-driven economy, allowing players to engage in trading and commerce. There's a newer version of the game called Runescape 3, but you can still play Old School Runescape if you're looking for something a little more nostalgic.
Everquest (1999)
Over the years, EverQuest has received numerous expansions and updates, introducing new zones, quests, raids, and gameplay features. The game has also benefited from quality-of-life improvements and technical updates to enhance the overall player experience. Everquest heavily inspired World of Warcraft, as Blizzard took many of the ideas and added a modern polished take that they were famous for at the time.
Tibia (1997)
Tibia focuses on exploration, questing, and monster hunting. Players can explore dungeons, engage in combat with various creatures, and complete quests to earn experience points and improve their characters. The game also has a strong emphasis on player interaction, allowing players to form guilds, participate in PvP battles, and trade with other players. Tibia tends to be a bit hardcore for a lot of players these days, with death causing a loss of stats or items, but it's still playable and looks much like it did when it launched.
Ultima Online (1997)
Ultima Online is one of the most influential MMORPGs of all time. It was first released in 1997 and is known for its open-ended gameplay and player-driven world. The game offers a variety of activities including combat, crafting, player housing, and a player-driven economy. UO also features a unique skill-based progression system, where characters can develop various skills by using them. Many consider Ultima Online the granddaddy of 'em all, and the game maintains a player base even in 2023.
And that's our list. Which older MMORPG did we leave off that is one of your favorites? Feel free to let us know in the comments.
---
About the Author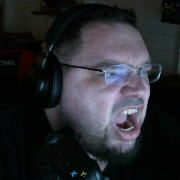 Troy Blackburn
,
News Editor
Troy "Noobfridge" Blackburn has been reporting on the video game industry for over a decade. Whether it's news, editorials, gameplay videos, or streams, Noobfridge never fails to present his honest opinion whether those hot takes prove to be popular or not.
---
Read Next
You May Enjoy