Why Rise of Immortals is Doomed (MemberZone)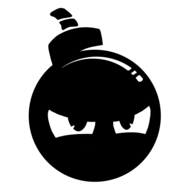 By
MemberZone
,

It seems that most of the MOBA style games coming out these days aren't really trying to do any revolutionary things with their game-play. Rise of immortals is no exception. This game does have it's finer points, but those are overshadowed by the lack of potential this game has. It seems like another "WoW Effect" (Games based off of the basic World of Warcraft formula) is starting to happen with other genres of MMO games.
Rise of Immortals does have some solid game mechanics and tends to play rather well. It just doesn't do anything "special" to rise above the other games of it's genre. Seeing as how I am a pretty big fan of MOBA games I tried Rise of immortals out and had a pretty bitter-sweet experience with the game.
First of all the animations and character models are rather fragmented. One character may look nice and polished while another is jerky and badly animated. This seriously breaks the fourth wall for me. A game should flow well and this game does not do that.
Another problem I had was with a delay on every skill I had. I would click on the screen and then have to wait a few seconds for my skill to pop. I have heard this isn't happening to everyone, but it is still pretty serious if it is happening to anyone at all. I had a pretty hard time getting skill shots off.
And the last of the major issued I had with this game was the horrific gap in power between characters. The "Supports" always end up carrying because their spells have way too much utility. As Ichorr I could heal my allies and hinder my enemies with every spell. This made it nearly impossible for the other team to kill us and made it extremely easy for us to kill them. Of the three games I played as Ichorr we won each in under half an hour and my kills always exceeded twenty. Keep in mind that is still with the delay on my skills.
Even with all of the issues this game has it still implements rather interesting social mechanics. When you enter the game with your character you find yourself in a "Social Hub" where you can talk to other players, use some silly emotes, and plan out a game with friends. I thought this was a nice addition to the game, but could get hectic if their player-base got larger.
One thing stood out to me above all else in this game. The load times. The load times are absolutely amazing. I couldn't believe my eyes when I got from the social hub to in the game in nearly 10 seconds including the matchmaking. It is extremely fast and smooth.
My final verdict on this game is mixed. I don't really think it is going to go anywhere great unless the devs start making some pretty big changes in balance and game-modes. This game is trying to stack itself up with giants such as League of Legends, Heroes of Newerth, and Defense of The Ancients 2. This game has some great ideas and efficient programming, but I'm not going to be playing it anymore.
Go ahead and install it, play a game or two, and then uninstall. I honestly don't think it's worth any more time than that.
By Zenrix
About MemberZone: Our readers opinion is very important to us and they have a lot to say, that's why we have a section on MMOBomb called MemberZone. That's the place to broadcast your voice. Send us your bomb here or contact us via email.
---
About the Author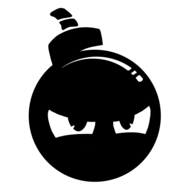 MemberZone,
MemberZone is a forum where our readers can submit articles talking about thier opinions on the latest news in multiplayer gaming. The opinions of the author do not necessarily represent the opinions of MMOBomb.com or its staff.
---
Read Next
💣 Feature |

Rappelz Under Hacker Attack (MemberZone)
As a player of Rappelz, and it being a rather large online gaming community, I feel I need to get this information out to all news sources that will accept it, and follow up with their own investigation.
By MemberZone - 11 years ago
You May Enjoy