Best Free Space Games for PC in 2023!
10 Free-to-play Space games found in our list! Please note we are also including Multiplayer Online Games with MMO elements.
---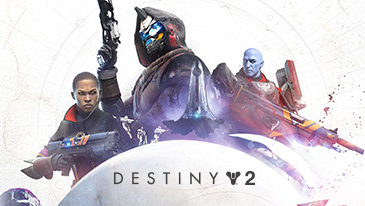 FREE
Destiny 2
Embark on a heroic quest to save humanity in Bungie's epic sci-fi MMO shooter Destiny 2, now free-to-play. Experience a wealth of content as a stalwart Titan, mysterious Warlock, or crafty Hunter, battling the enemies of humanity across the solar system.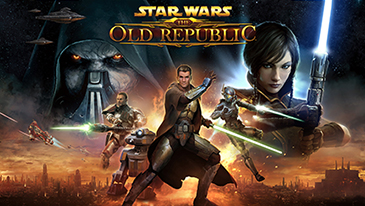 FREE
Star Wars: The Old Republic
Star Wars: The Old Republic (SWTOR) is a free to play 3D Sci-Fi MMORPG based on the popular Star Wars universe. SWTOR takes place 3000 years before the films, and allows players to become Jedi, Sith, Bounty Hunters, Troopers, and other iconic classes!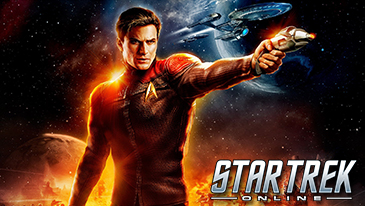 FREE
Star Trek Online
Star Trek Online (STO) is a free to play 3D Sci-Fi MMORPG based on the popular Star Trek series. In this massively multiplayer online game from Cryptic Studios, players can pioneer their own destiny as Captain of a Federation starship or they can become a Klingon Warlord and expand the Empire to the far reaches of the galaxy.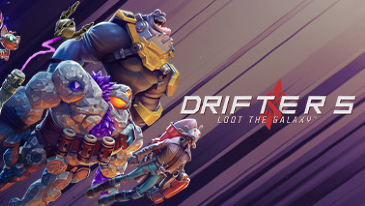 FREE
Drifters Loot the Galaxy
Loot and shoot to your heart's content in Drifters Loot the Galaxy, a high-flying free-to-play shooter from Blind Squirrel Entertainment! Strap on your Driftpac and bring your hard-earned loot back to the dropship, but beware -- your opponents will try to relieve you of your spoils and claim it for themselves!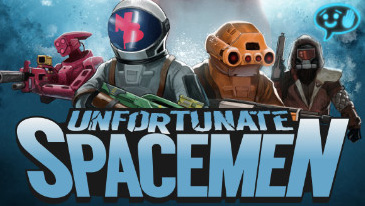 FREE
Unfortunate Spacemen
Make new space friends and betray them all in Unfortunate Spacemen, a free-to-play shooter from New Blood Interactive. Complete objectives and hunt monsters in varied sci-fi environments ...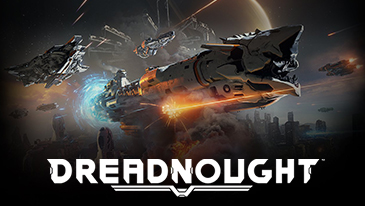 FREE
Dreadnought
Dreadnought is a sci-fi, multi-player space combat simulator from Yager. Players will take control of a variety of unique ships to combat opposing teams in a strategic environment.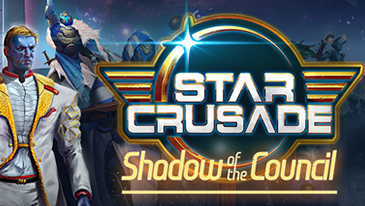 FREE
Star Crusade
Star Crusade: War for the Expanse is a free-to-play CCG set in a fantastic universe where several alien races do battle with humanity for control of the galaxy. It's easy to jump right in and learn the basics, and in no time you'll be crafting your own decks to win control of the sector for your chosen faction!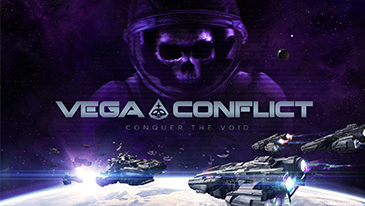 FREE
VEGA Conflict
VEGA Conflict is a Cross-Platform free to play 2D browser based sci-fi strategy MMO. VEGA Conflict requires players to take on the role of space minters and seek absolute control over the scarce resources found in the sectors' asteroids.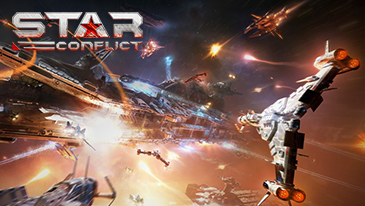 FREE
Star Conflict
Star Conflict is a free to play 3D spaceship combat MMO by Gaijin Entertainment. In Star Conflict, players will begin by choosing one of three factions.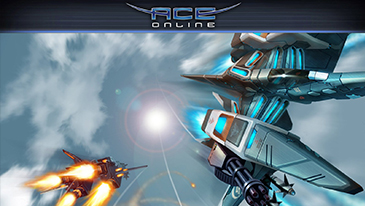 FREE
Ace Online
Ace Online (Air Rivals in Europe) is an action based sci-fi MMO 3D Space Shooter with very unique PvP (up to 100 vs 100), gameplay, and wonderful graphics. The game was originally released as "Space Cowboys" in the United States.