Top 10 MMORPGs With Stellar PvP You Can Play In 2023
If you prefer ganking over fetch quests, these MMORPGs could be for you.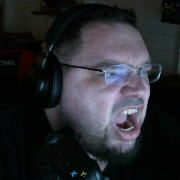 By
Troy Blackburn
, News Editor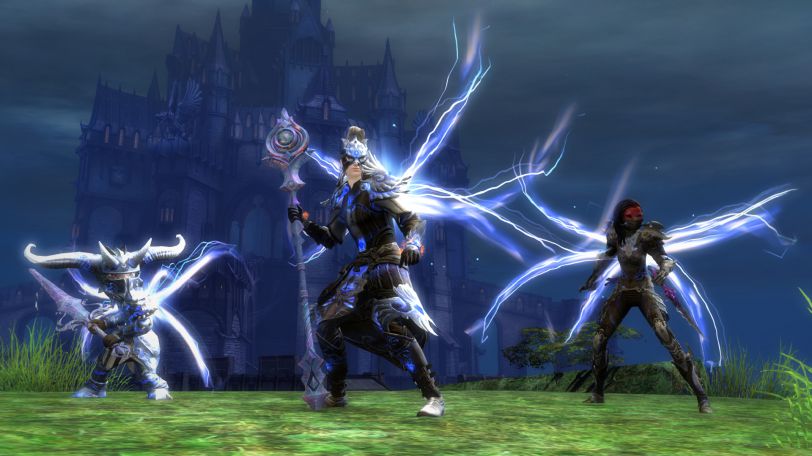 This week we're taking a look at the MMOs and MMORPGs with the best PvP out there which you should be playing in 2023. Whether you're looking for open world, instanced, three-faction, or all-out war, this list should have something for you. Let's get started.
Guild Wars 2
World vs World, Structured PvP, Costume Brawls... that's why we're kicking off this list with Guild Wars 2. You can roam the plains of WvW in three-faction open warfare with keep sieges and plenty of ganking. Or maybe structured team vs team arenas are more your style? There are also plenty of PvP activities such as Costume Brawl, Belcher's Bluff, Crab Toss, and more fun mini-PvP games to play throughout the year. Plus you can participate as soon as you leave the tutorial via level scaling. Guild Wars 2's PvP is a ton of fun and WvW is one of my personal favorite PvP game modes in all MMORPGs.
Video courtesy Nephistos
New World
New World features tons of PvP content. You can flag for open-world PvP and climb the Leaderboards, jump into the structured Arenas, or participate in the larger-scale Outpost Rush. And if all else fails, get yourself signed up for 50v50 all-out War to defend or conquer territory on the map for your faction. The three-faction warfare is the centerpiece of the PvP in New World and the fight for territory control keeps the fight going constantly.
Albion Online
Explore and craft your way across the world in Albion Online, but watch your back, because different zones have different rulesets and you could find yourself in hostile PvP territory. Different colored zones let you know what the rules are, and some zones are even full loot PvP as you get deeper into the world. Albion Online also features crossplay between PC and mobile, allowing you to fulfill your PvP vices no matter where you are.
EVE Online
If sci-fi and flying ships through space is more your thing, it's hard not to mention EVE Online. Famous for its huge space battles that can last a very long time, you'll most likely want to join an alliance because venturing through space all alone can be treacherous.
Mortal Online 2
I'm admittedly not a fan of the combat in Mortal Online 2, but it is a hardcore full loot open world PvP game that some of you will be looking for. Paired with the game's survival mechanics, the world of Mortal Online 2 can be a very dangerous place to adventure. If you're looking to survive a rugged landscape where the threat of both players and monsters looms over you constantly, Mortal Online 2 may be the game you want to jump into right away.
Black Desert Online
Utilizing a karma system to regulate its open-world PvP, Black Desert Online can be a slightly safer place to adventure in, but the PvP is there if you want it. Just flag up and attack other players, but watch out when attacking other players because karma can be a cruel mistress. There are also open-world areas where players can PvP until their hearts are content and large-scale guild vs guild wars.
World Of Warcraft
If you're looking for a more classic MMORPG take on PvP, World of Warcraft is a long-standing provider of arenas and battlegrounds. It's Horde vs Alliance (although you can play cross-faction in some modes) in epic confrontations across Azeroth. There are no more PvP servers unless you venture into the private server realm, but the PvP action available in the official game is competitive and often featured in tournaments to crown the ultimate WoW PvP champions.
Lord Of The Rings Online
It may not have the biggest player-base, but the PvP in Lord of the Rings Online is one of the most unique out there. Player vs Monster Player features the ability to play as orcs, spiders, and other creatures of Middle Earth to take on other players in PvP. If you're into playing the bad guys and are looking for something a little different, PvMP in LOTRO could be an interesting change of pace, and it's nice that the mode is free now as it used to have some paywalls to play as monsters.
Video courtesy Voice of the Rings
Lost Ark
If you prefer your MMOs and PvP from a top-down perspective, then don't underestimate the PvP in Lost Ark. Teams fight for dominance in deathmatches and team elimination, and when mixed with the fun classes Lost Ark has to offer can be an extremely fun time.
Old School Runescape
And finally, we're gonna kick it old school with Old School Runescape. Are you looking for something classic and nostalgic to bring you back to the days when MMOs were something more? Old School Runescape still maintains an active player base and does feature some very fun PvP if you're into the old-school feel of the game.
Video courtesy Ryan Ryan
There are many more MMORPGs out there with great PvP, so let us know down in the comments below what your favorite is. I do especially want to point out that Elder Scrolls Online did not make the list this year due to the poor state of Cyrodiil and the developers' lack of communication about the situation. PvP content creators are leaving the game, and it just didn't feel like PvP in ESO was in a good enough spot in 2023 to include it on this list. Feel free to let me know if you disagree.
---
---
About the Author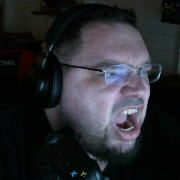 Troy Blackburn
,
News Editor
Troy "Noobfridge" Blackburn has been reporting on the video game industry for over a decade. Whether it's news, editorials, gameplay videos, or streams, Noobfridge never fails to present his honest opinion whether those hot takes prove to be popular or not.
---
Read Next
You May Enjoy