Genshin Impact Dendro Traveler Guide: Kit, Best Weapons, And Artifacts
Traveler is back with a brand-new element and insane power.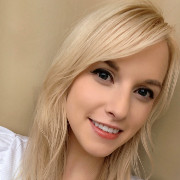 By
Aspen Pash
, News Editor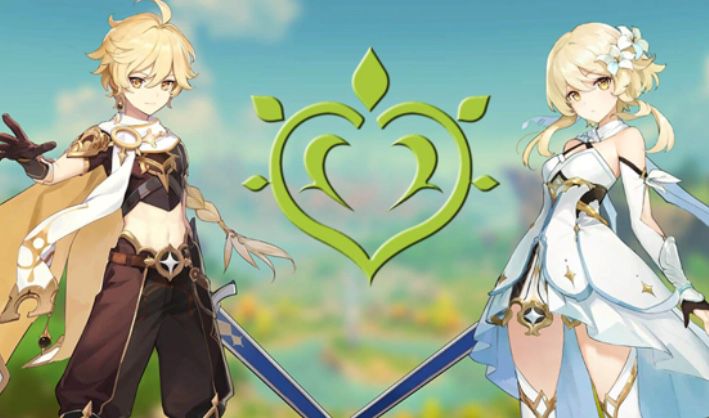 Welcome back to another week of Genshin Impact Guides. Last week we went into Yelan's build in preparation for the new Hydro x Dendro reaction–Bloom. This week will be dedicated to our very own main character, Lumine/ Aether and their brand new element, Dendro. Early on in the game Lumine/ Aether were vital characters as players explored Teyvat. As time progressed and more characters were added, the beloved MC became less and less useful. Enter Sumeru.
Unlike Electro Traveler, the Dendro Traveler's skills are designed to make a strong and capable elemental DPS character. Traveler's elemental skill–Razorgrass Blade–fires a beautiful spray of leaves in front of them and deals heavy Dendro damage. This is important because while Collei is given to players for free and provides another option for Dendro reactions, compared to Traveler, she simply falls short as a successful elemental DPS character. Then, Traveler's Elemental Burst Lea Lotus Lamp creates a…well… lotus-like-lamp that will first deal Dendro damage and then later transforms after using certain elements and triggers an elemental reaction.
The Traveler's talents that should be prioritized are their Elemental Burst and Skill. Players can level these two skills in a back-and-forth style to keep them roughly at the same level as both will be needed. Unless players want to keep Traveler on the field as a main DPS, they don't need to bother with their normal attack. Please note that the Traveler needs to be attuned to the Dendro statue to begin leveling their Dendro ability. Players that are still attuned to a different region run the risk of accidentally leveling Talents that belong to a different element, thus, double checking is advised before leveling Traveler's Talents.
Best Weapons
• Best 5-Star: Freedom-Sworn
Nothing new or fancy, but the Freedom-Sworn is one of the best weapons for the Dendro Traveler due to its secondary stat that gives a significant boost to elemental mastery–which is vital for Dendro Traveler–while the passive skill will increase all damage dealt and, when you meet certain conditions, adds a further boost to attack.
• Best F2P 4-Star: Sapwood Blade
Sapwood Blade is one of the new craftable weapons in Sumeru. Not only is it a great weapon for the Traveler, but it also carries a high base attack with energy recharge as a secondary stat, and the passive skill boosts elemental mastery by 60 if the user triggers a Dendro reaction. In addition, after triggering Burning, Quicken, Aggravate, Spread, Bloom, Hyperbloom, or Burgeon, a Leaf of Consciousness will be created around the character for a maximum of 10s. When picked up, the Leaf will grant the character 60 Elemental Mastery for 12s. Only 1 Leaf can be generated this way every 20s. This effect can still be triggered if the character is not on the field. To craft this weapon players will need the Sumeru billet items. Players who have their Northlander billets collecting dust can exchange them for the new Sumeru billets and begin crafting.
• Best 3-Star: Dark Iron Sword
As always we cannot forget our brand-new players, although by the time they get to Sumeru this weapon might not be needed. Nonetheless, we like to add a 3-Star weapon option, and Dark Iron Sword is the winner as if the user casts Overloaded, Superconduct, Electro-Charged, or an Electro-infused Swirl reaction, ATK is increased by 20% for 12s. This will be useful if characters are trying to use the new Electro x Dendro elemental reaction.
Digging Into Artifacts
Both the Travelers abilities, Elemental Skill and Burst scale with elemental mastery. This then boosts both skills and any reactions they may trigger. Players should go for either EM/ER% Sands, a Dendro DMG Goblet or an EM Goblet, and either a Crit DMG/ Crit Rate/ or EM circlet as the main stat. As for sub-stats, players should focus on EM, ER, CRIT Rate, and CRIT DMG.
• Instructor:
This artifact is for our under AR45 players who have not begun farming for artifacts yet. Players will want to use a 4-Piece set as upon triggering an Elemental Reaction it will increase all party members' Elemental Mastery by 120 for 8s.
• Gilded Dreams:
Even just using a two-piece of the Gilded Dreams set will raise the Traveler's elemental mastery by 80. As we mentioned before, Traveler needs as much EM as possible to truly succeed as a Dedro character. Then, if players are lucky enough to get the 4-Piece set, they will get the added bonus that after triggering an Elemental Reaction, their attack will increases by 14% for each party member whose elemental type is the same as the equipping character (So if you have other Dendro characters in your party, this will be perfect) and elemental mastery is increased by 50 for every party member with a different elemental type. (Also great for a team packed with different elements. All in all a great artifact that will be able to fit many teams.
• Deepwood Memories x Gilded Dreams:
As mentioned above, the 2-Piece of Gilded Dreams will give an important EM bonus. Then, with the added effects of a 2-Piece Deepwood Memories, players will receive a 15% increase in Dendro Damage dealt, which makes Traveler's skills very powerful.
While many players are most likely looking forward to the two newest characters, Tighnari and Collei, those who are looking for a strong character and may want to say their valuable wishes for other characters to come in later patches should be happy with their Dendro Traveler. We hope you are enjoying exploring Sumeru and are excited to give you all the information you need to know about Collei and Tighnari soon. See you next week for another Genshin Guide.
---
About the Author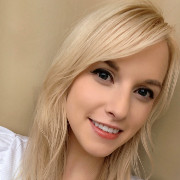 Aspen Pash
,
News Editor
Aspen is an avid gamer and Twitch streamer currently residing in Japan. She is most attracted to games narrative design and is a huge fan of player choice in games. If Aspen is not playing games, she is most certainly writing about them.
---
Read Next
You May Enjoy