The Top 5 F2P Games On Steam in November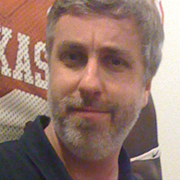 By
Jason Winter
, News Editor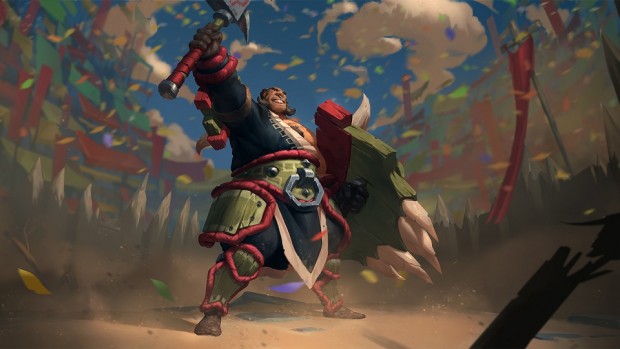 Steam is love, Steam is life – and some games are more lively than others.
Valve's platform has it all, good and bad. Today we're not here to talk about the bad ones, the ones that languish at the bottom of the heap with barely a player to show for themselves. Rather, we'd like to celebrate the best free-to-play games on Steam, or at least the ones with the most players, if not the outright highest-rated.
So, using a combination of the official Steam stats showing current player count and Steamcharts' excellent tracking service, here are the top five free-to-play games on Steam, at least over the past month. Most of them are long-established games that you'd expect to see on the list, but there is one newcomer …
5. Battlerite
Average players over last 30 days: 15,205
Stunlock Studios' highly anticipated battler finally launched in full in November, and it's quickly marching up the charts. Its ranking might be higher if it had a full month, as its current and peak players, according to Steam, are pretty close to our #4 title.
For now, though, it's an impressive debut. If not for Fortnite: Battle Royale (which isn't on Steam and thus isn't counted on our list), it would almost certainly be the top F2P game launch in 2017. Here's to several more good years!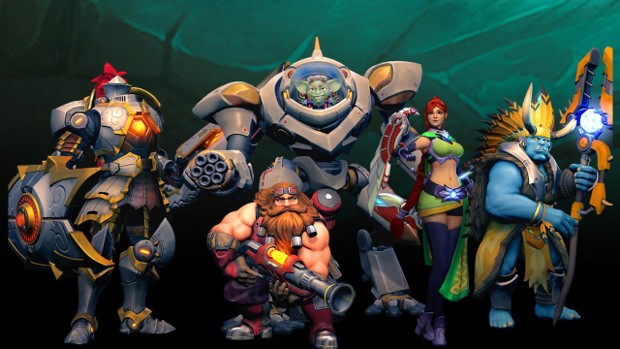 4. Paladins
Average players over last 30 days: 20,230
On some level, it's a little surprising that Hi-Rez Studios' team shooter has done this well, considering how other, similar, F2P games (and one non-F2P one) that tried to follow in Overwatch's footsteps stumbled or simply didn't come out.
Maybe it's the colorful characters, maybe it's the not-too-daring gameplay that doesn't veer too far from the core team shooter roots … or maybe it's just that Hi-Rez is a company that learned from some of its early missteps (Global Agenda, Tribes: Ascend) and set out to make a solid follow-up game to Smite, which would be #9 on this list if it extended that far.
3. Team Fortress 2
Average players over last 30 days: 52,806
On one level, it's not surprising to see Valve's venerable title on this list. It's also one of the few that is only available via Steam, unlike Paladins and our next title, so this total represents all its players.
That said, it did come out 10 full years ago and went free-to-play six years ago, so to see it still relevant after so long speaks volumes about its fortitude. It was the model upon which Blizzard built Overwatch, and it and the many similar games that have come later owe Team Fortress 2 a debt of gratitude.

2. Warframe
Average players over last 30 days: 57,258
Who knew that being a butt-kicking cybernetic space ninja could be so cool? OK, everyone with even the slightest bit of imagination could figure that one out. Still, it takes a lot to actually make a game with that idea work, and Digital Extremes has done just that – though it took a long time to come to fruition.
Warframe is often quoted as the "indie game made good," and its presence on this chart shows that it can be done, if you've got the right team and the right vision. And cyberninjas.
1. Dota 2
Average players over last 30 days: 488,320
Is there any surprise? With nearly 10 times the players of the #2 game on our list, Dota 2 is a nigh-unstoppable behemoth on Steam. Like TF2, it's Valve owned and operated, so it's 100% on Steam, and was the #1 game overall for most of its lifespan, occasionally ceding the title to Valve's Counter-Strike: Global Offensive – and now playing second fiddle to PlayerUnknown's Battlegrounds.
Still, that shouldn't downplay Dota 2's impact. With Steam averaging about 12 million players at any one time, that means around 4% of them are playing this one game. With tens of thousands of games available on Steam, it's amazing for any one of them to hold down that much of the fort by itself.
---
About the Author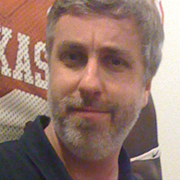 Jason Winter
,
News Editor
Jason Winter is a veteran gaming journalist, he brings a wide range of experience to MMOBomb, including two years with Beckett Media where he served as the editor of the leading gaming magazine Massive Online Gamer. He has also written professionally for several gaming websites.
---
Read Next
You May Enjoy