10 Best MMORPGs For Beginners In 2023
Here are our top picks for any beginner hoping to discover their first MMORPG journey.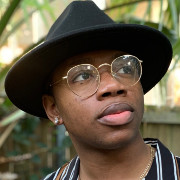 By
Anthony Jones
, News Editor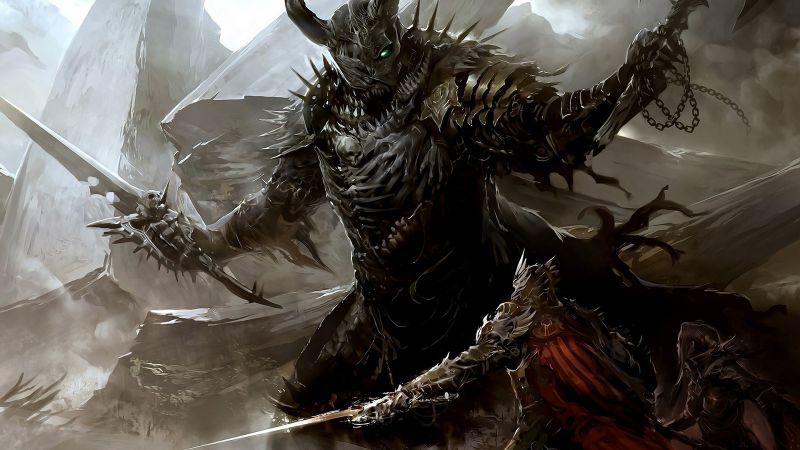 Even though MMORPGs have been around for decades, plenty of gamers have never touched a title within the genre. Many started in front of TV screens with a blockbuster single-player experience on the PlayStation or got hooked to the heated lobbies of shooter games on Xbox consoles. It was up to PC players that stumbled across the genre to feed the growth of MMORPGs, which has slowly evolved across multiple IPs from beloved and massive game studios.
This list is for those who missed the bandwagon all those years ago or just happened to start being interested in MMORPGs. Luckily, most games today have curated tutorials baked into the starting experience to help get the gist of things. Not the mention early levels are pretty lax and the in-game content will only gain an edge of complexity as your character comes up to speed through progression systems.
If you're down to try one, here are 10 beginner MMORPG games to start your adventure, from free-to-play to subscription-based titles:
Final Fantasy XIV
Possibly the most beginner-friendly mainstream MMORPG is Square Enix's Final Fantasy XIV. After deciding on your type of character and class, the early hours and beyond is a structured narrative experience that gradually pitches more difficult content at the player. Eventually, unique side quests enter the fold that can unlock enjoyable activities, in-game features, and punishing challenges.
Some of FFXIV's biggest highlights are its content versatility and PlayStation and PC cross-platform support. Beginners could stroll through the story at their speed, take five and spend hours playing mini-games in the Gold Saucer, or get together a group to overcome one of many Trial boss fights. Overall, there's no pressure to excel in one area or another, making FFXIV the ideal game for your first adventure.
World of Warcraft
Released in 2004 by Blizzard Entertainment, World of Warcraft has left a visible footprint on the MMORPG market and continues to tread new grounds with fresh expansions and features. WoW has quite a lot you can do out of the gate and is a bit more streamlined, unlike its beginning years. Additionally, players can choose from a selection of classes, equipment, and skills to take on the challenges across the world of Azeroth.
Newer players will start their journey at Exile's Reach, a remote island especially made to teach them the fundamentals of WoW. That includes significant mechanics tied to your chosen class and learning new skills to tackle fights. Your early experience in WoW has all the makings to prepare you for what's to come and give you room to grow into the world over time.
Guild Wars 2
ArenaNet's Guild Wars 2 departs from some of the usual beats seen in many other MMORPGs and tries to create a unique experience for players of all skill levels and play styles. Players will jump between dynamic events on a shrouded world map to gain levels or can participate in real-time world events with other players. Across the several professions (classes) available, each has unique mechanics and resources for battle and exploration situations.
The early hours of GW2 will go through a tutorial instance and eventually give you free rein over what you'd like to do next in the world. You can complete several activities for experience, explore unknown territory, and more all in whatever way you choose. That design decision gives power to the player to decide their journey and works best for those who want less handholding.
The Elder Scrolls Online
The Elder Scrolls Online by ZeniMax Online Studios features an ever-expanding story that players can enjoy however they like. There are plenty of zones, years of content available, and more for a newer player to overcome. Combat functions similar to a mainline single-player Elder Scrolls game with blocking, dodging, and varied regular attacks, but gains some added complexity depending on your class choice.
ESO has a game world without limits, meaning playing in one zone and cutting over to another is totally viable. Solo players can thrive just fine in the game and challenging content is available for those looking for a group experience later. As your first adventure, it'll be one you can take in at your discretion and within whatever order.
RuneScape
By Jagex, RuneScape is a classic MMORPG with a classless progression system with no limits and a vast open world for players to explore. It's a pretty old game that has received plenty of touch-ups over the years but has kept that integral fun factor of rewarding players committed to the journey.
With RuneScape having little to no requirements, it thrives best for newer players seeking an entirely loose gameplay experience. You could focus squarely on building up your combat abilities or build skills like gathering if that makes you feel accomplished.
New World
Launching in 2021, New World by Amazon Games is an open-world MMORPG sending players to the paranormal island of Aeternum. The game has been through some ups and downs but attempts to nail the thrill of an adventure by unveiling new, mysterious horizons.
In New World, players can enjoy a classless real-time action combat system with a selection of weapons and supernatural powers at their disposal. The game also has plenty of PvE content to overcome and PvP activities to compete with other players.
Lost Ark
Unlike others on this list, Lost Ark is an MMO ARPG featuring over a dozen character classes and ways of customizing your skills to tear up the battlefield. Combat alone is what newer players will like right away, seeing that it has a flashy and weighted style that makes battles feel impactful.
Developer Smilegate has included many modes of content for players to enjoy and continues to dazzle fans with new environments and cinematic raids fights. Although, the game does ted to have a terrible bot problem plaguing the servers, so that's something to keep in mind if you decide to give Lost Ark a shot.
Black Desert Online
Developed by Pearl Abyss, Black Desert Online has over 20 classes, an intense combat system, massive world bosses, and an open sandbox world ready for you to explore. You can encounter countless battles to test your skills out in the open or become a skillful alchemist and sell your wares. There's a lot to do, and BDO allows all players to decide how they want to enjoy the game.
For newer players who like a fast-paced fighting game-like combat system or like to settle down and fish somewhere within the game for hours, BDO manages to accomplish those fantasies and reward players for committing to them. Your adventure in BDO will be one filled with seemingly limitless possibilities depending on what you decide to experience.
Albion Online
Albion Online is a sandbox MMORPG by Sandbox Interactive that focuses on giving players total freedom within its game world. You can claim land, build a house, gather resources, craft items, engage in PvE or PvP battles, and more. There are classes, but they're uniquely tied to equipment, giving a mixed bag of abilities fitting the character you'd like to make.
You can also find quests to level up your battle stats while often venturing through dangerous PvP areas to grab valuable resources. Newer players will probably feel intimidated by everything available and the skill ceiling, but the game has tutorials and an easy onboarding process for those new to sandbox games. Over time, you can make difficult decisions and confront challenging content when you're ready.
Star Wars: The Old Republic
By BioWare, Star Wars: The Old Republic is a sci-fi MMORPG where players can choose many classes featuring unique storylines with meaningful choices and travel between several planets. SWTOR follows plenty of the traditional elements seen in other games in the genre but shines best in its personal stories available for players to progress through.
In addition, fans of the Star Wars series can live out their fantasy as a Jedi or Sith with actual stakes in the world and gain access to specific starships for traveling and doing space combat missions. And surprisingly, the main storylines have fully voiced acted dialogue, making the experience even more immersive for a new player aiming to get swept up into a brand-new adventure.
What games on this list will you be trying out? Will you rope in a friend or two to join you? Let us know below!
---
In this article:
RuneScape
,
The Elder Scrolls Online
,
World of Warcraft
,
Jagex
,
Pearl Abyss
,
Albion Online
,
Sandbox Interactive
,
BioWare
,
Square Enix
,
Final Fantasy XIV
,
Smilegate
,
Lost Ark
,
Guild Wars 2
,
Black Desert Online
,
ArenaNet
,
Blizzard Entertainment
,
New World
,
ZeniMax Online Studios
,
Amazon Games
,
Activision Blizzard
,
Star Wars: The Old Republic
.
---
About the Author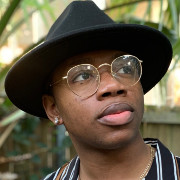 Anthony Jones
,
News Editor
Anthony Jones is a gaming journalist and late 90s kid in love with retro games and the evolution of modern gaming. He started at Mega Visions as a news reporter covering the latest announcements, rumors, and fan-made projects. FFXIV has his heart in the MMORPGs scene, but he's always excited to analyze and lose hours to ambitious and ambiguous MMOs that gamers follow.
---
Read Next
You May Enjoy