Surprising New Hits, Disappointing Launches, And More: MMOBomb's Top 10 F2P News Of 2020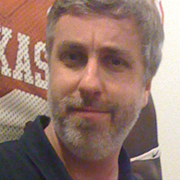 By
Jason Winter
, News Editor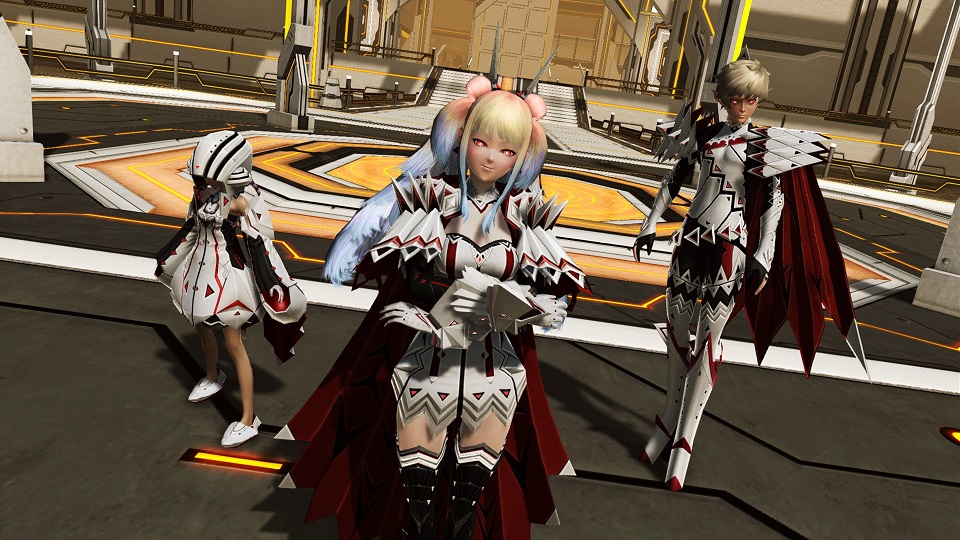 Last year, I wrote that 2019 was a year of potential, if not immediate impact. 2020 fulfilled that potential by impacting all of us like a freight train.
Considering everything else that happened in the world, the gaming industry got by relatively unscathed. A focus on digital products made working remotely easier than for other industries and consumption of those products actually increased over some periods, thanks to one lockdown after another. I shudder to think what it would have been like had all this happened 20 or 30 years ago, before Steam, before Netflix, before text messages and two-day delivery.
Thankfully, we now have a wide variety of stay-at-home entertainment to keep us occupied and, just like in any other year, the people creating those options made both good and bad news. Games were announced, launched, delayed, and canceled before this year and will be after, so here are our picks for the top 10 newsmakers in the free-to-play world for the year.
10. Many long-running F2P games jump to Steam
For some reason, 2020 was the year that a bunch of long-running games – notably free-to-play ones – announced a move to Steam. At first, it was a kind of joke, "ha ha, like Steam doesn't get enough new releases, now it's getting 20-year-old games," but as the year progressed, it became less of a joke and more of a trend.
RuneScape was the aforementioned (almost) 20-year-old game, making its Steam debut in October. It was bookended by a pair of EA's F2P games: Star Wars: The Old Republic in July and Apex Legends in November, among other titles in the EA library that made the jump from Origin to Steam. Guild Wars 2 tried to join the Steam party in 2020, but delays forced its transition into next year.
Why would so many standalone titles suddenly want to go to Steam and give up 30% of their revenue? The simplest answer is to say that those games aren't doing as well as they used to, financially, and need to find new customers to generate more revenue. That's judged to be worth getting less money per player, even if some current users switch to using Steam. If these games prove successful on their new platforms – and it seems that they are – don't be surprised to see more older games make the leap in 2021.
https://www.mmobomb.com/news/arenanet-pushes-back-gw2-steam-launch-expansion-highest-priority/
9. Rocket League goes free-to-play
One of the biggest sensations over the past few years has been Psyonix's soccer-with-cars game, Rocket League. It was originally designed with free-to-play in mind but launched in 2015 as a buy-to-play game. Last year, I predicted that it seemed like the perfect game to go free-to-play in 2020 and, through some mystic alignment of the stars, I was actually right.
Rocket League both went free-to-play and jumped ship from Steam to the Epic Games Store on Sept. 23 and it's been pretty smooth sailing ever since. The game is as popular as ever, bringing in a whole new legion of fans, including the critically addicted Magicman, whose tombstone will now list his top ranking in competitive mode as his primary life achievement. (Oh, he was also a loving father and husband but seriously, did you see that aerial goal?)
Psyonix continues to pump out new seasons and new content without missing a beat, to the point that we're almost a little surprised they haven't critically messed something up along the way. Rocket League just seems to be one of those kinds of games that everyone loves if they play it or is, at worst, indifferent to if they don't, and in these days, that's about the best you can hope for.
8. Hearthstone players riot over game's new progression
Several years ago, I opined that something akin to a battle pass system would be a good idea for virtually any free-to-play game. In doing so, I said that "it needs to be done right, not like the way Star Wars: The Old Republic is doing it." That game had just implemented its Galactic Command system, which largely replaced the old ways of collecting loot. Its thorough rejection by players should have served as a strong warning to future developers: If you're going to go this route, crunch your numbers rigorously and make sure you get it right.
Blizzard didn't seem to get that memo. When Hearthstone changed up its progression system, many of the same issues that had plagued BioWare four years ago resurfaced. The rewards were too small, the work for them was too much, and – worst of all – the developers "lied" about how it wouldn't be that way. I think that was less about trying to be deceptive and more about simply screwing up, but the perception was there.
As I write this in mid-December, the furor seems to be dying down a bit; every Reddit thread isn't some meme about "Greedy Blizzard" or an "I've played for years but now I'm quitting" message. Still, the rage was real, and Blizzard's attempts so far to appease fans have had minimal success. It's probably the biggest collective tantrum we've seen regarding a game's progression since the Star Wars: Battlefront II fiasco. That game recovered decently, by effectively giving in to every concern that players had, and if Blizzard wants the same for Hearthstone, it's going to have to make similar sweeping changes.
https://www.mmobomb.com/news/blizzard-apologizes-hearthstones-progression-clear-missed-mark/
7. Riot launches its first post-League of Legends games
One last time for anyone who hasn't heard the joke yet: 2020 was the year League of Legends' creator put the "Games" into "Riot Games." Not content just to launch just one title in the new year, Riot sent forth into the wild a pair of titles: League-inspired card game Legends of Runeterra and competitive shooter Valorant.
Both games have shown themselves to be successful – no guarantee for even a company as storied as Riot – though fortuitous timing might have played into both. Two of their major competitors, both created by Blizzard, seem to be on the downswing: Hearthstone, as mentioned above, and Overwatch, which has a sequel coming soon but received only one new hero and no new maps in 2020 (and lost several pro players to Valorant).
In addition to those two new titles, League's mobile version, Wild Rift, is in beta, and there's still Project L, a fighting game using League of Legends characters, waiting in the wings. It's going to be a busy decade for Riot Games.
UPDATE: Just hours after this article went live, Riot's Greg "Ghostcrawler" Street announced that his company was working on a League of Legends MMO, adding another big title to its slate of upcoming games.
6. Crucible launches, un-launches, shuts down
When Amazon Game Studios made a big splash with multiple game announcements four years ago, it was hard not to be excited. Here was a new AAA studio, set to launch three new titles over the next few years: an arena battler, a battle royale, and an MMORPG. With the big names they were bringing on and the big budget they were clearly playing with, it seemed like success was all but guaranteed.
The first of those three games, Breakaway, came and went with barely a whimper. Still, as many have said before, making games is hard, so one failure shouldn't be too difficult to absorb. Besides, there were still two more games in development, and surely they would be hits, right?
The second game, Crucible, finally showed up in May – and it's hard to imagine a bigger disaster. It launched with about a month's notice, surprising everyone, and its initial reveal – both Steam page and introductory video – were very amateurish. The gameplay was alright, if not spectacular, but two of its three game modes were quickly scrubbed from the game, leaving just one – albeit the best of the three – to carry the load.
Even then, the developers acknowledged that there was still work to be done and Amazon made the unprecedented choice to unlaunch Crucible, taking the game back to a closed beta state. Even that re-commitment to testing and perfecting the formula wasn't enough; Amazon announced the game's shutdown in October and now pins all its hopes on the MMORPG New World, which was delayed from its scheduled launch in August to 2021.
That was undoubtedly a wise move, but even with a few other fingers in other company's pies (like Athlon's Lord of the Rings game and Smilegate's Lost Ark), New World needs to be a hit if anyone's going to have confidence in Amazon Game Studios going forward.
https://www.mmobomb.com/news/amazon-ending-development-crucible-team-will-shift-projects/
5. Genshin makes a big Impact
If we're going to be perfectly honest, when we learned about Genshin Impact back in January, we thought, "Looks cute, but it's just another MMO, whatever." Even leading up to its beta launch, there was virtually no hype surrounding the game. It looked to be just another anime-inspired title that would have a few dedicated fans but not make any major … well, impact.
Boy, were we wrong. A major success right out of the gate, it took two weeks for Genshin Impact to recoup its development costs. After just a month, miHoYo had brought in a quarter of a billion dollars.
The primary source of that money is the game's loot boxes, which have drawn their detractors but seem to be less contentious than in most other games. Or maybe people are just willing to overlook them because of how well the game plays in general, with its Breath of the Wild-style graphics, combat, and puzzles.
Whatever the case, Genshin Impact was clearly the surprise free-to-play hit of 2020, in a year where several games, like Fall Guys and Phasmophobia, came out of nowhere and became huge overnight successes. It's almost enough to make the cynical, er, Among Us, believe that we can still be pleasantly surprised by the unexpected in the world of gaming.
https://www.mmobomb.com/show/mmo-thoughts-ethically-play-genshin-impact/
4. Phantasy Star Online 2 finally launches in the West
After eight years of waiting and endlessly teasing fans, Sega finally brought Phantasy Star Online 2 to the Americas and Europe. That was the good news, and the good vibes lasted for about a month after its launch on the Xbox One.
Then came the PC launch, which was handled via the Windows Store and went about as poorly as a game launch could. The entire process was rife with errors and led to many using alternate emulators to get a playable game up and running on their computers, waiting until the Steam launch (which came in early August), or simply giving up on the game altogether.
Then, to further complicate matters, Sega announced that a new edition of the game, Phantasy Star Online 2: New Genesis, would be dropping in 2021. This version would improve graphics and game systems but would not allow you to carry progress over from the current version, leading us to wonder why Sega didn't just wait one more year and present this new and improved version of the game.
Still, for those who'd waited years to play the game – at least with translations for their native country – PSO2's Western launch was a godsend. It's very much a product of its time and place of origin, with grinding to spare, but for those willing to try it on its merits, it's a "phantastic" pastime.
3. Daybreak Game Company purchased by EG7
A late entry into this year's list – but without a doubt one of the biggest stories of the year – was the acquisition of Daybreak Game Company by Swedish publisher Enad Global 7. The deal, which carried a price of $300 million, is notable not only on its own merits but also for what it revealed about Daybreak.
EG7 released an investor presentation alongside the notice of the sale, and it laid bare several details about the business side of Daybreak and its constituent games. Daybreak's games have just over 400,000 monthly users and its most successful moneymaker is DC Universe Online. Oh, and the company has a license to produce a Marvel game. Oh, and it purchased Standing Stone Games back in 2016.
The sale heralded the possibility of updated versions of DC Universe Online and The Lord of the Rings Online, while also fueling speculation that there could be something new coming down the road for the EverQuest franchise. That would be welcome news for a company that once had the biggest franchise in all of the MMORPG world but has seen its customer base dwindle – EverQuest in 2003 had more players than all of Daybreak's titles in 2020 combined – almost as much as confidence in its products over the latter part of the past decade.
https://www.mmobomb.com/news/daybreaks-acquisition-ssg-ownership-sales-breakdowns-marvel-game/
2. Epic Games takes on Apple
When talking about a back-and-forth game, sports announcers often use the analogy of a heavyweight fight: "two big guys trading haymakers," or something similar. Gamers got to experience that this year, as a couple of companies with more capital than you or I could accumulate in a century duked it out in public, with one aiming to make more money while branding itself as a modern-day freedom fighter and the other looking to hold on to the globs of money it was already making. It would have been hard to choose a side in that duel, but Epic Games gave it a shot.
It started when Fortnite showed up on the App Store with a "direct payment option" that bypassed Apple's fee for using the store. Apple predictably responded by booting Fortnite from the store, and Epic countered just hours later with a pre-planned public campaign railing against Apple's terms that included a parody of Apple's classic "1984" ad for Macintosh computers.
The two companies butted heads in real courts, as well as the court of public opinion, for the rest of the year. Epic called Apple a "monopolist," while Apple called Epic's efforts "part of a marketing campaign." Nothing was formally resolved in 2020, and the case is set to be heard before a jury in the summer of 2021. That verdict could have long-reaching consequences not only for those two companies, but for anyone selling products on a mobile device.
That's Epic's stated aim: to "level the playing field" for smaller devs that can't afford to take on Apple on their own. Of course, it will also financially benefit from a ruling in their favor, and its readiness with a public relations campaign, including in-game events, immediately after its calculated breach of the App Store's terms have a cynical air to them – and that was before Tim Sweeney equated Epic's fight to the Civil Rights movement. Then again, there's something to be said for breaking down the "walled garden" that Apple has erected for itself on the App Store, so maybe we should be rooting for Epic?
It's also entirely conceivable that there are no "good guys" in this fight, and it's just a couple of huge companies fighting over their billions. In that case, the real winners might just be the lawyers for each side, who are guaranteed to rack up a pretty penny in fees for their services.
https://www.mmobomb.com/show/mmo-thoughts-tim-sweeney-compares-epic-fight-civil-rights-fight/
1. COVID-19 impacts the gaming industry and the rest of the world
In late January, we received word that a couple of esports events in China were being put on hold due to concerns stemming from the outbreak of the novel coronavirus in that country. A few weeks later, Conqueror's Blade developer Booming Games – based out of Hangzhou – said that it was delaying its next content drop because of the virus.
I remember thinking, and saying as much on the F2P Cast, that it was understandable that such actions needed to be taken – but this would only be a blip on the radar of the world and the gaming industry. There might be some more delays, and a few unfortunate deaths, but life in general would go on, perhaps with only a minor and brief disruption to our overall way of life.
As predictions go, that was my worst ever.
I won't bother with a lengthy description of everything that's happened this year because of COVID-19, because you already know all that. In our corner of the world, it's been the stated reason for delays of the launches of various games and their updates, as well as the cancellations of their live events, for nearly 11 months. If I tried to link every one of those articles, this piece would be nothing but a sea of blue and purple (at least in my browser); a search for "COVID" in our article list brings up 56 results.
https://www.mmobomb.com/news/rick-may-voice-team-fortress-2s-soldier-passes-away/
The long-term effects of COVID on people's health is still unknown. What does seem more likely to be true is that the disease will affect how businesses operate, including game developers. Square Enix has already made working from home permanent, and I would expect several other companies to follow suit in the coming months – or at least offer more options for doing so, especially if upper-class talent stand firm and refuse to go into an office.
For us, that means that game development will probably be a bit slower as companies adjust to the new normal. No matter how well-managed you are, coordinating something as complex as a video game, with potentially hundreds or thousands of contributors, is a difficult enough task when you can gather people together. It becomes even more difficult when they're spread out across a city or state or country. I don't think that's necessarily a bad thing, since there are still plenty of options out there to keep you entertained, unless you're a one-game gamer, which would seem to be a dying breed with a new big release seemingly every other week.
As I write this, in mid-December 2020, the United States is averaging about 3,000 deaths per day from COVID-19. A vaccine is in the early stages of distribution, but numbers are expected to stay that high, or maybe get worse, for at least the next two or three months. I'm fortunate enough to have been minimally impacted by it all – I work from home and only spend perhaps 30 minutes per week in the presence of people outside my home, so I'm at low risk to catch the disease – but I know that others aren't so lucky. I hope we'll all still be around to play those delayed games when they finally do come out.
---
In this article:
RuneScape
,
The Lord of the Rings Online
,
DC Universe Online
,
League of Legends
,
Phantasy Star Online 2
,
Star Wars The Old Republic
,
Hearthstone
,
Riot Games
,
Fortnite
,
Epic Games
,
Daybreak Game Company
,
Guild Wars 2
,
Rocket League
,
Amazon Game Studios
,
Breakaway
,
New World
,
Crucible
,
Standing Stone Games
,
Conqueror's Blade
,
Booming Games
,
Legends Of Runeterra
,
Apex Legends
,
Genshin Impact
,
Valorant
,
EG7
,
Apple
,
Enad Global 7
.
---
About the Author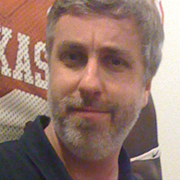 Jason Winter
,
News Editor
Jason Winter is a veteran gaming journalist, he brings a wide range of experience to MMOBomb, including two years with Beckett Media where he served as the editor of the leading gaming magazine Massive Online Gamer. He has also written professionally for several gaming websites.
---
Read Next
You May Enjoy