Close Out The 2010s With MMOBomb's Top 20 F2P Games Of The Decade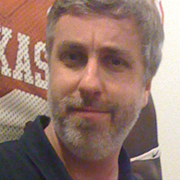 By
Jason Winter
, News Editor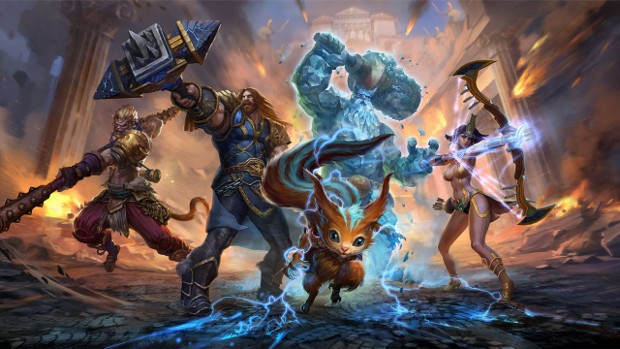 Other websites are doing their Top Whatever of 2019 lists, but here at MMOBomb, we like to do things big. We like big lists and we cannot lie – you other gamers can't deny. So to close out this year, and this decade, we decided to do up a list of the Top 20 Biggest Free-to-Play Games of the entire decade. Take that, all you tiny little websites out there!
Here's how we figured it out. Each game on our list had two numbers associated with it. The first is the number of years in the decade it's been free-to-play in North America, counting each partial year as a whole. This gives us a score of 1 for a game that launched as F2P in 2019 and 10 for a game that did so in 2010. (Remember, our determination of "launch" is something akin to an open beta that allows everyone to play for free, not necessarily a game's official "launch.") That allowed us to count not only games that had always been F2P but also games that launched as buy-to-play and later converted to free-to-play while not giving them excess credit for their time as a B2P title.
The second number we call "Impact," and it's a bit more subjective. We started with 30 games on our list and assigned three of them a value of 10, three a value of 9, and so on all the way down to three 1's. This represents how "big" we felt the game was over the course of a decade, both in terms of its player count and revenue (as best as we could estimate), as well as its overall impact on gaming. Maybe you'll agree with these rankings, and maybe you won't, but there's one thing you can't deny about them: they are definitely numbers.
Then we multiplied the Time and Impact together to come up with a final number, which we used to determine our overall rankings. Thus, a game that hasn't been around for too long but had a huge impact on gaming might be at, oh, #12 on our list, while a game that's been around a while but maybe isn't at the forefront of everyone's mind all the time might be at #20. Yes, I peeked.
All right, on to our last Top Something List of the decade!
20. PlanetSide 2
Time: 8
Impact: 2
Overall: 16
PlanetSide 2 was never huge, but it drew a steady complement of gamers eager for its persistent-world approach to giant three-faction PvP battles. Considering everything else that's gone on with Daybreak Game Company over the decade, it's remained remarkably steady since its 2012 launch. Its Impact score would have been higher if, like other games on this list, it would have resulted in more games adopting a similar style of play, but that really hasn't been the case in standalone titles. Personally, I think that's still a subgenre that's underserved, so we'll see if any developers take a shot at it in the 2020s.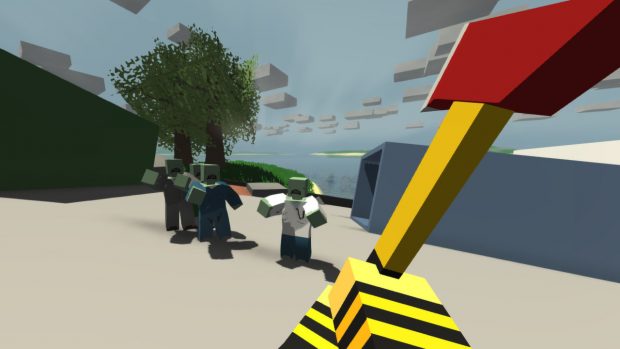 19. Unturned
Time: 6
Impact: 3
Overall: 18
Yes, Unturned. We don't talk about it much here, but that's likely due to the fact that it's made entirely by one person, Nelson Sexton, and, suffice it to say, he doesn't have much of a marketing department. Still, the low-polygon zombie apocalypse title has remained astoundingly popular for over half the decade, averaging 15,000 players online at a time, and is one of the industry's better-kept secrets.
17 (tie). Paladins
Time: 4
Impact: 5
Overall: 20
Through all its changes and testing periods – and despite initially being derided as an Overwatch clone – Paladins has remained popular since its 2016 release, perhaps even more so than Hi-Rez Studios' "other" game (which we'll get to later). It might not do anything stunningly original, but there's something to be said for breaking into the "arena hero shooter" genre and staying there, when companies such as Amazon and Digital Extremes couldn't even launch their games.
17 (tie). Counter-Strike: Global Offensive
Time: 2
Impact: 10
Overall: 20
Here's where the list might seem a little weird. CS:GO is undeniably a Really Big Deal – as the decade closes out, it's the #1 game on Steam and has millions of monthly players. What it doesn't have is years, having just gone free-to-play – to its detriment, some players are saying – just last year. Oh, and there's a huge real-money market revolving around skins for its various weapons, which Valve is either trying to shut down or profit from. We're not sure which.
15 (tie). TERA
Time: 7
Impact: 3
Overall: 21
Very few MMORPGs make this list, because very few of them, free-to-play in particular, had good decades. We thought TERA was worth a mention, though, because its unapologetic emphasis on action combat seemed to influence the design of MMOs in the latter part of the decade. "Tab-target" became almost a dirty word to a large swath of the gaming public, and while TERA might not be the only game to cause that reaction, it certainly was one of the loudest.
15 (tie). StarCraft II
Time: 3
Impact: 7
Overall: 21
StarCraft II is a good game, but it didn't seem to have that transcendental quality of its predecessor. It's big, especially in Korea, but doesn't seem to be quite as impactful in the West. We probably wrestled with its Impact rating more than any other game on this list, finally deciding that we just couldn't put it above any game rated 8 or higher. If it can break through to be recognized as an e-sport in the Olympic Games, then it would certainly leap ahead in the 2020s.
14. Guild Wars 2
Time: 5
Impact: 5
Overall: 25
While ArenaNet had a rough 2019, there's no denying that Guild Wars 2 was one of the bigger MMORPGs to launch in the last decade. It wasn't the first to use dynamic, open-world events, but, like TERA and its action combat, its freeform leveling and questing experience was a breath of fresh air in what had become a stagnant gaming atmosphere and it's served as an inspiration for many other games over the latter half of the decade.
13. War Thunder
Time: 7
Impact: 4
Overall: 28
Gaijin Entertainment's War Thunder has rolled out three separate branches of its military – air, ground, and sea – over the course of its seven years, providing a one-stop shop for fans of military action gaming. Its lack of strong marketing and iffy localization has held it back, though it remains the best option for those looking for an alternative from Wargaming's similar titles – and by itself probably doomed one of those games.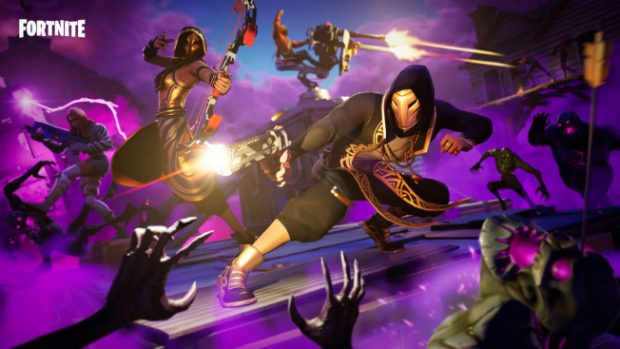 12. Fortnite: Battle Royale
Time: 3
Impact: 10
Overall: 30
Our "Impact" score only goes to 10, but we'd almost consider a higher rating for Epic Games' juggernaut. Arriving on the scene just a couple of years ago, the Fortnite craze has taken over the world, to the point that I can't even walk through my local CVS without seeing a display of Fortnite toys. You know a game is a big deal when it's in CVS – oh, and when it becomes the new moral panic of adults. Yes, that's a parody site, but these days it's hard to tell.
11. Smite
Time: 7
Impact: 5
Overall: 35
Just when we thought we were all getting sick of too many MOBAs (remember that?), along comes Hi-Rez Studios with one that was actually good and enjoyable. It also had the non-insignificant bonus of basically saving the company after Global Agenda (remember that?) bit the dust and paved the way for its strong performance over the second half of the decade.
10. Path of Exile
Time: 7
Impact: 6
Overall: 42
It takes guts to move into a territory that's been essentially owned by Blizzard since its inception – and then excel to the point that players consider your product superior. That's what Grinding Gear Games did with Path of Exile, which has supplanted the Diablo series in many gamers' hearts and minds. It's a visceral, complex, and brutal ARPG, and that's just what its players want.
9. Hearthstone
Time: 6
Impact: 9
Overall: 54
Perhaps more than any other single game on this list, Hearthstone opened the floodgates for imitators trying to climb aboard that collectible card game train and carve out a slice of that pie that Blizzard baked. Sure, the game is itself "copied" from earlier CCGs, like Magic: The Gathering – but then Wizards of the Coast felt compelled to launch its own F2P online CCG (twice!) later in the decade. Imitation may be the sincerest form of flattery, but who really imitated who? Who cares, let's just do one more match …
7 (tie). Warframe
Time: 7
Impact: 8
Overall: 56
In the early parts of the decade, Digital Extremes was a small Canadian developer working on other companies' IPs. As the 2010s come to a close, all anyone knows about is Warframe, its dominant F2P game that helped pave the way for big-budget sci-fi looter-shooters like Destiny 2 and Anthem. It's such a great success story that it's practically become the go-to comparison for indie companies looking to make their mark – "Warframe started small, just like us, and look where it is now!" – even if the comparison ignores that a) Warframe was never really that small, averaging 10,000 concurrent players right out of the gate; and b) the people who made it are probably smarter than you.
7 (tie). Dota 2
Time: 7
Impact: 8
Overall: 56
Valve's MOBA hasn't quite reached the heights of its primary competitor, but it's still a top-shelf game in its own right. Offering more complex gameplay and an arguably better payment model that gives you access to all characters, Dota 2 has, unsurprisingly, been one of the top games on Steam since its inception. Also, it's the last game on our list that we have as launching in 2013, which was an unbelievably busy year for free-to-play gaming.
6. Team Fortress 2
Time: 9
Impact: 7
Overall: 63
Team Fortress 2 isn't the dominant force that it used to be, but that might be because of its massive influence on gaming, which led to some intense competition. Where shooters used to be serious affairs with realistic, military-style soldiers, TF2 showed that you can make them actually fun, with cartoony, personality-rich characters that enjoy blowing each other into tiny, blood-soaked bits. Games like Paladins and Overwatch and a host of other imitators owe a debt of gratitude to the game once called "the most fun you can have online."
5. MapleStory
Time: 10
Impact: 7
Overall: 70
MapleStory might not have had the noisiest of decades, but Nexon's side-scrolling RPG keeps keepin' on, with a worldwide revenue total that's counted in the billions. Nexon concluded a major storyline in the game and launched both a sequel and mobile game to close out the decade on a strong note. It's showing its age, but MapleStory and its spinoffs still enter the 2020s as one of the top titles in the world.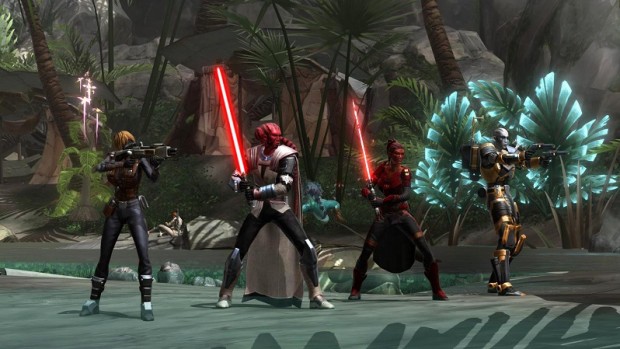 4. Star Wars: The Old Republic
Time: 8
Impact: 9
Overall: 72
Initially seen as one of the greatest failures in the history of MMORPGs, BioWare turned an abrupt about-face with Star Wars: The Old Republic following its (somewhat) free-to-play transition in 2012 and made it into one of the most successful games of the decade. With over a million subscribers at one point, it rivaled any game not named World of Warcraft and continues to be a major "Force" in gaming heading into the new decade.
3. RuneScape
Time: 10
Impact: 8
Overall: 80
Its sheer size alone makes RuneScape a no-brainer for the top reaches of this list. Whether you play RS3 or Old School RuneScape, you've probably been at it for a while and have no intention of stopping any time soon. While some of its spinoffs haven't proven as popular (DarkScape, Chronicle), the base game – both versions – are still going strong and receiving updates frequently, as well as being ported to mobile devices in the past couple of years. Newer games with fancier graphics wish they could do this well.
2. World of Tanks
Time: 9
Impact: 9
Total: 81
At the start of the decade, Wargaming was known to just a few die-hard strategy gamers. Now it's one of the biggest companies in the world, developer of a game with over 100 million registered players, two more "World of War-something" titles, offices around the world, and fingers in a bunch of different projects, ranging from third-person shooters to free-to-play MMOs. Its flagship keeps the players coming back, though, for battle after battle, and shows no signs of slowing down.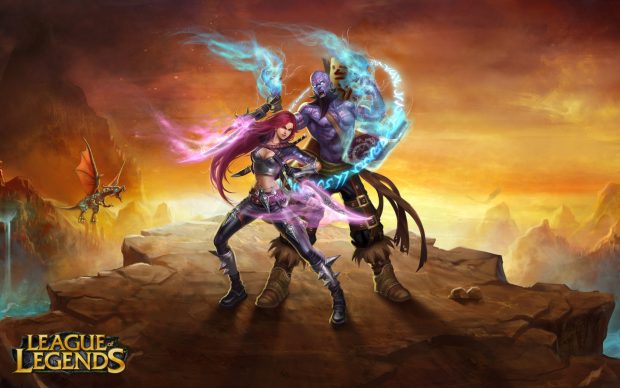 1. League of Legends
Time: 10
Impact: 10
Total: 100
A perfect score? Yes. A perfect game? Well, that's subjective. What isn't subjective, though, is the impact League of Legends has had on gaming and the MOBA genre especially. No, it wasn't the first MOBA, but like EverQuest, it was the first truly huge one, and it paved the way for the countless titles that would come after. In 2014, Riot said it had 7.5 million concurrent players during peak hours, and it's still a super-heavyweight in the e-sports world, snagging 10+ million viewers for its finals. Riot is looking to parlay that success into a series of new games and other media, and you'd be hard-pressed to bet against them.
---
In this article:
Smite
,
RuneScape
,
MapleStory
,
League of Legends
,
World of Tanks
,
DOTA 2
,
Warframe
,
PlanetSide 2
,
Star Wars The Old Republic
,
Team Fortress 2
,
Path of Exile
,
War Thunder
,
TERA
,
Hearthstone
,
Guild Wars 2
,
Starcraft II
,
Paladins
,
Fortnite Battle Royale
,
Counter-Strike: Global Offensive
,
Unturned
.
---
About the Author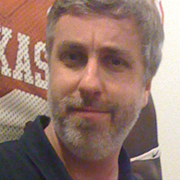 Jason Winter
,
News Editor
Jason Winter is a veteran gaming journalist, he brings a wide range of experience to MMOBomb, including two years with Beckett Media where he served as the editor of the leading gaming magazine Massive Online Gamer. He has also written professionally for several gaming websites.
---
Read Next
You May Enjoy