Heroes, Human Resources, And Hong Kong: The Top 10 Stories In F2P Gaming In 2019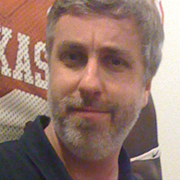 By
Jason Winter
, News Editor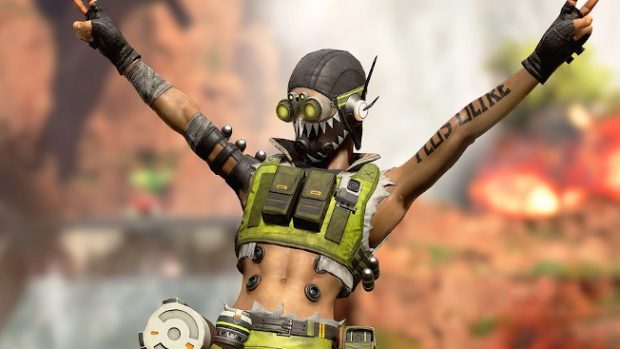 2019 was … certainly a year. It was the best of times and the worst of times, but most importantly … it was time. Like, by definition. That's what a year is.
In terms of free-to-play gaming, 2019 was eventful, though maybe not quite as immediately impactful as years past. In fact, the first entry on our list below is about something that didn't happen, while many others are about games and companies that did something that might not have obvious consequences when they happened but probably will over the coming years and decade.
2019, then, was perhaps a year of potential – potentially good or potentially bad depending on who or what you're talking about. That made this list a tough one to come up with and order, as I tried to strike a balance between both current and future impact, with just a smidge of attention paid to how "big" the story seemed at its inception. Let's see how I did, starting with …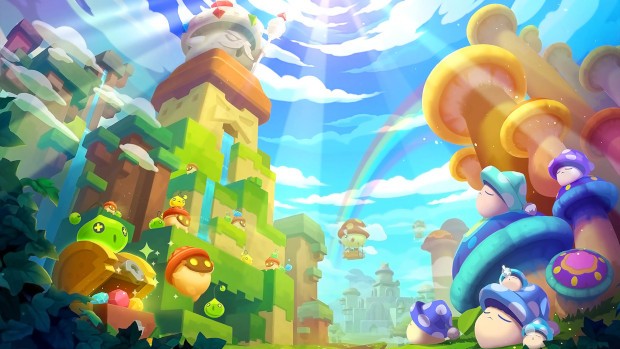 10. Nexon's sale that wasn't
The year kicked off with a bombshell announcement. On Jan. 3, we learned that Nexon founder Kim Jung-ju was looking to sell his share of the company, amounting to roughly 50% of the company, for something in the range of five to 10 billion dollars. As the weeks and months went on, seemingly every big entertainment company was linked to the sale: Tencent, Electronic Arts, Kakao, and even Disney were rumored to be interested.
It took half a year for the saga to be resolved, and when it was … nothing happened. Kim chose not to sell his stake in Nexon after bidders failed to come up with the $9 billion he was reportedly seeking. Nexon wound up merging Maplestory servers, canceling an MMO, and shuttering two offices in North America, but it did acquire Patrick Söderlund's Embark Studios in August, so the year wasn't all bad.
2020 Prognosis: Like many companies, Nexon is probably feeling the heat from many competitors in its space and struggling to find a new hit (Kartrider: Drift ain't it, and MapleStory 2 doesn't look so hot). I'd estimate that the company will keep on keeping on, throughout 2020, though I wouldn't expect any big news over the next year.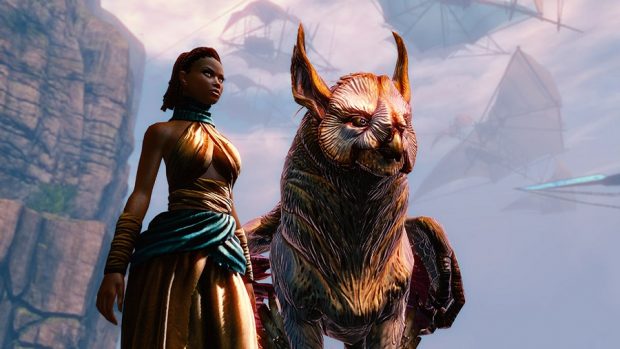 9. ArenaNet has layoffs, other departures
Nexon's year, at least, could be classified as "neutral." ArenaNet probably would have loved to have a grade like that. In February, the Guild Wars 2 developer suffered the first round of major layoffs in its history, losing about one-third of its pre-layoff 400-person work force. That reportedly led to the cancellation of side projects that many of the former employees had been working on.
Then, in October, ArenaNet co-founder Mike O'Brien himself departed the company, forming a new game studio called ManaWorks. Other departures happened throughout the year, most notably Lead Living World Designer Jason Reynolds in November, just as the new season was kicking off, leaving many of us to wonder: Who's left?
2020 Prognosis: Guild Wars 2's revenue has been pretty stable since the launch of the last expansion, so the reduced work force might actually be a slight benefit in the short term, seeing as how it cuts expenses. In the long term, though, it's hard to be optimistic about the prospects for future games from ArenaNet, which, original Guild Wars aside, seems like a one-game company for the foreseeable future.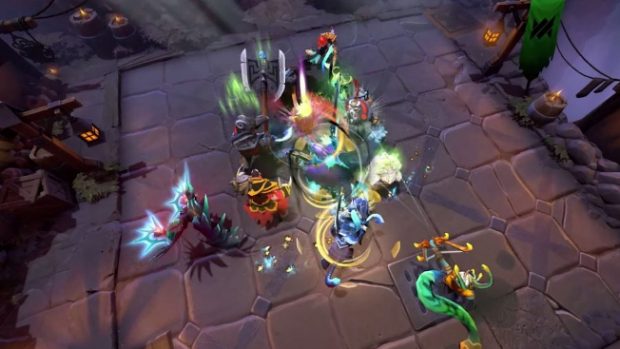 8. Begun, the auto-battler wars have
That's enough bad news for now – well, until the next entry, at least – so let's talk about something good. In this case, it's the new sensation that's sweeping the nation (and the world): auto-chess, a.k.a. auto-battlers. Between Epic Games' Auto Chess, Riot Games' Teamfight Tactics, Valve's Dota Underlords, and Blizzard's Hearthstone Battlegrounds, this new genre of games exploded in a big way in 2019.
The concept is fairly simple. You purchase units, arrange them on a board, and then you get paired up against another player and their units. They fight automatically, so all the strategy is in selection and placement, and the winner takes a chunk of life points from the loser. Matches have a number of players, usually eight, and the winner is the last player standing.
And here's the stunning part: Gamers don't appear to be tired of it yet! While we can't track every game's player base, we can at least see that Dota Underlords still looks good on Steam, and even Blizzard's relatively late entry seemed to be well-received.
2020 Prognosis: Some of the good feelings may stem from the fact that the market isn't yet oversaturated with copycat titles. Remember how cool battle royales seemed just a few years ago? While we'd expect for some low-quality clones to hit the market in 2020, don't be surprised if a major player or two decide to get in on the action. Marvel? Warhammer? Dungeons & Dragons? It wouldn't surprise us.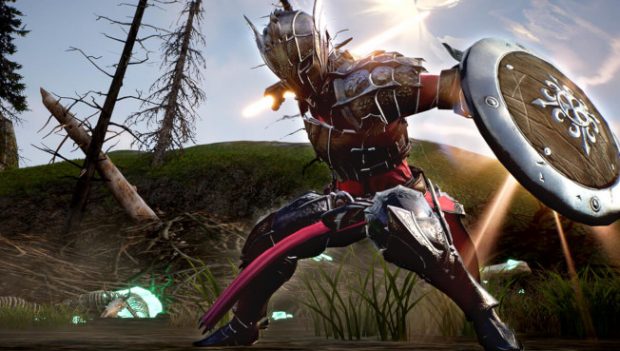 7. Bless Online shuts down, Bless Unleashed starts up
Bless Online was our easy go-to game throughout the year when we needed to talk about a doomed game that was obviously doomed and everyone knew it was doomed from the start. (Fortunately, we still have PlanetSide Arena around to fill that space – oh wait.) After being teased for literally half the decade, it finally launched in the West in May 2018 – as a buy-to-play game. That didn't last long, as it went free-to-play in November of last year – and that didn't last long either, as it shut down for good in September, after averaging just double-digit players its last few months.
The game may be gone, but the name remains, in the form of Bless Unleashed, a free-to-play MMORPG coming to the Xbox One sometime in 2020. While you'd be right to be skeptical, considering what a disaster Bless Online was, early word from players in the various betas is that Unleashed is much improved over its cousin. With so few true MMORPGs on the horizon in 2020, it's understandable that players would be looking forward to it – but that was the case in 2018 when Bless Online launched too.
2020 Prognosis: Bless Unleashed won't light the world on fire, but it could be a solid game, provided Bandai Namco doesn't bungle the cash shop. You'd like to think the Bless devs have learned their lesson, but considering how many times Bless Online was launched and shut down over the years, in various territories, nothing can be taken for granted.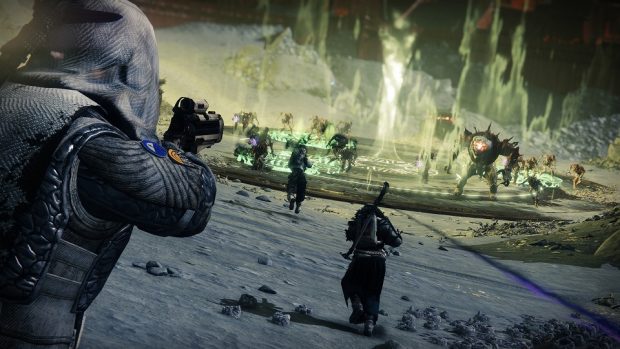 6. Destiny 2 goes free-to-play
Remember when that super-hyped MMO with a budget in the hundreds of millions went free-to-play shortly after launch? I'm referring, of course, to Star Wars: The Old Republic, though the same could also apply to Destiny 2. Oddly, D2 didn't seem to attract the same ridicule from gamers that SWTOR did, perhaps because 1) it was better received at launch; and 2) its F2P monetization is actually pretty good.
In any case, Bungie announced F2P for Destiny 2 in June and then followed suit in October, alongside the launch of the Shadowkeep expansion. After severing ties with Activision-Blizzard, it's now available only via Steam, where it's been among the top games since its arrival. It was, without a doubt, the top paid game to go free in 2019, and perhaps the top "new" free-to-play game overall for the year – with the possible exception of our next entry.
2020 Prognosis: If SWTOR can keep chugging along for seven years after going F2P, there's no reason to think Destiny 2 can't do the same. Or maybe, midway though the decade, we'll all be playing Destiny 3. Hopefully, Bungie will have learned to let us carry at least some of our progress over.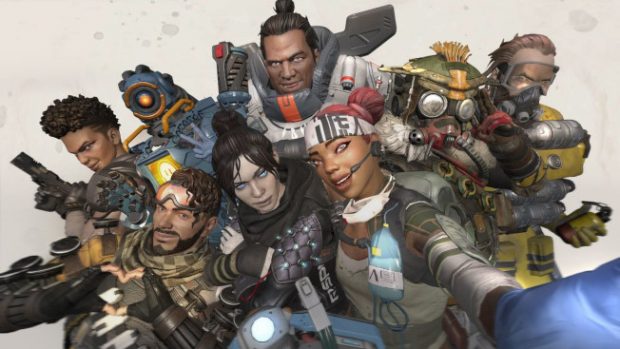 5. Apex Legends' surprise launch and early success
Our list of top F2P games to look forward to in 2019 didn't include one of the biggest games of the year. That's not our fault; nobody had any idea Respawn Entertainment was working on Apex Legends until right up before it was announced. Well, we'd guess the people at Respawn knew, but … you know what I mean.
When it did launch in early February, it lit the gaming world on fire, thanks in part to an aggressive marketing campaign that saw Respawn paying big-name streamers to promote the title. It didn't hurt that the game itself was well-received, too – a surprise when you consider that we thought we'd reached peak "battle royale fatigue." Its ping and respawn mechanics quickly found their way into Fortnite: Battle Royale, and it's firmly established itself as one of the top titles in the BR landscape.
2020 Prognosis: That said, the year wasn't all good. After its surprise launch and meteoric rise, Apex Legends seemed to decline as the year went on, with each monthly report from SuperData seemingly dropping its revenue further and further down. I wouldn't go so far as to say it's "dying," but Respawn and EA will likely try to pull some new tricks out of their hats to reinvigorate the game in 2020.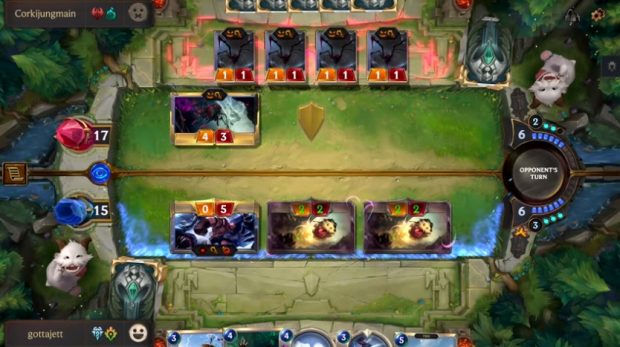 4. Riot announces new games
"When will Riot put the 's' in Riot Games?" For its first 10 years, the developer was only known for one game, albeit a big one. That all changed when Riot celebrated League of Legends' 10th anniversary in October, announcing a trio of new games and finally making its name more accurate.
Legends of Runeterra is the one we know the most about, a collectible card game that draws from the world of League of Legends. Unlike its fellow MOBA-to-CCG, Artifact, Runeterra isn't looking to re-invent the wheel from a monetization standpoint (though it does have some good ideas on that front); that, along with the fact that it was actually shown at its debut and players got to try it out in closed beta form shortly thereafter, has probably contributed to its warmer reception.
In addition to League on mobile devices, Riot also announced Project L, a fighting game using League characters, and tactical shooter Project A. And there's a LoL-based anime series, Arcane, in the works. And the company founded Riot Forge, which will enable third-party developers to create games set in the League universe, two of which were announced at the 2019 Game Awards.
2020 Prognosis: Forget having a busy year – with all these projects in the works, it's going to be a busy decade for Riot Games.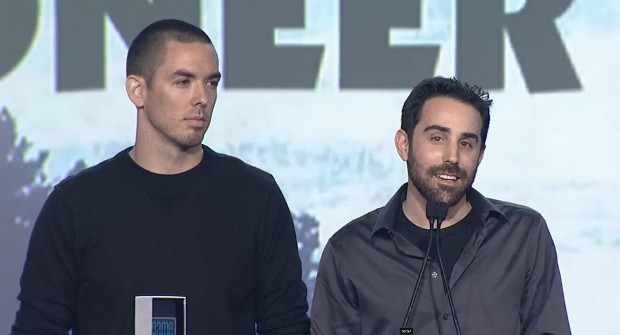 3. Riot deals with lawsuits, walkouts
Less positive news for Riot came in the form of the fallout from 2018's exposé of the "Culture of Sexism" at the developer. This spilled over into – and received some form of closure in – 2019, with a walkout over forced arbitration, a stern talking-to from the state of California, and the hiring of a new Chief Diversity Officer.
Finally, in September, Riot settled a class-action gender discrimination lawsuit, the terms of which were later revealed to be $10 million, potentially payable to all female employees who worked at the company over the last five years. Riot also pledged to review pay for all employees and improve its systems for reporting harassment and discrimination, as well as take a deeper look at its hiring practices.
2020 Prognosis: While the worst might be over for Riot, stories like this popped up with disturbing regularity throughout the latter half of the decade. Expect it to continue into the 2020s, as game companies and the people who run them come to grips – voluntarily or otherwise – with their lack of maturity and their duties to all employees.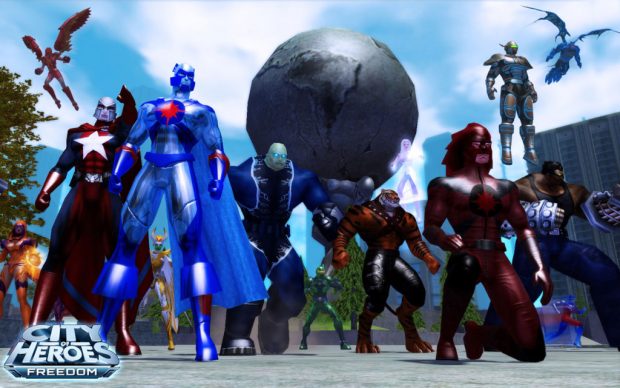 2. City of Heroes returns, sort of
City of Heroes shut down in 2012 – or did it? Officially, yes, but unofficially there was a rogue server operating the game for a select few individuals, without the knowledge or support of NCSoft. In April 2019, the lid was blown off this semi-secret, the source code for the game was made available publicly, and suddenly everyone was running their own City of Heroes server, offering a multiverse of options for players hungry for a taste of the original superhero MMORPG.
NCSoft's take on all this was surprisingly balanced. Rather than shut everything down immediately, the company apparently opened up talks with the most prominent server admins, which are ostensibly still going to this day. The rogue servers are still up and running, as far as we can tell, so you can take your heroes for a spin if you like, but I wouldn't blame you if you were a bit skittish about everything crashing down if talks with NCSoft hit a snag.
2020 Prognosis: To be honest, even "at the speed of legal," as one of the admins put it, I thought this would be resolved by the end of the year and we'd all be playing a semi-legitimate version of CoH by December. That hasn't happened yet, but I can't believe it will run another 12 months. You'll get your spandex-and-capes fix by the end of the next year. Or, like I said above, things won't get resolved and everything will be C&D-ed into the Phantom Zone.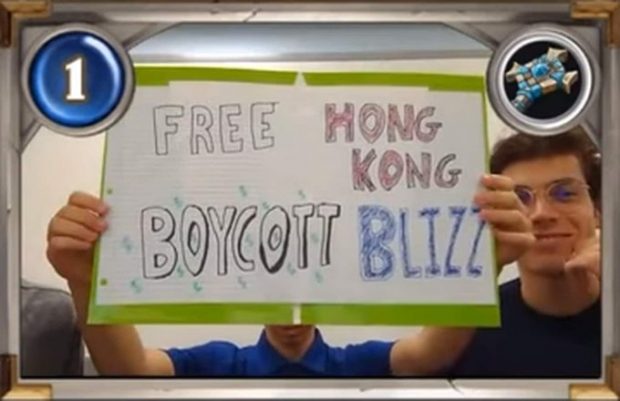 1. Hearthstone bans pro-Hong Kong players
If there was an award for quote of the year in gaming, it wouldn't come from some executive or developer touting their product or a journalist making ridiculous and inaccurate predictions (I would never ...). Instead, it would go to professional Hearthstone player Ng Wai "Blitzchung" Chung. "Liberate Hong Kong, revolution of our age" – or something like that, depending on translation – sparked the biggest controversy of the year, not only in free-to-play gaming but in gaming in general, even to the point of getting Congress to take notice. And in 2020's political climate, you know you messed up when both Democrats and Republicans condemn you.
For making his politically charged statement during a Hearthstone broadcast, Blitzchung was banned from Hearthstone competitive play for a year, and the two casters were issued lifetime bans. Following a backlash from fans, those sentences were reduced, but Blizzard still felt compelled to clamp down on in-match cameras and post-match interviews, thanks in part to a college team also expressing support for Hong Kong, for which it eventually also received a ban.
Blizzard President J. Allen Brack issued an apology, both in the days after the event and at BlizzCon a few weeks later, saying that the company could have "done better" with how it handled the punishments, particularly the speed at which they were handed out. He also claimed that "our relationships in China had no influence on our decision," which few people took at face value.
2020 Prognosis: You know how in almost every other entry on this list, I've talked about how things will change going forward? Here's the sad part: In the grand scheme of things, I don't think this will really have an effect, not on Blizzard or the rest of the gaming industry. Sure, Activision-Blizzard might have a slight downturn in revenue for Q4, thanks to various boycotts and whatever, but that's going to be dwarfed by the money coming in from China, which is why Blizzard came down so harsh on Blitzchung in the first place. If there are going to be any changes, it will be to the lip service companies pay to "keeping politics out of our games," which they'll be happy to ignore if it's a political cause a) they agree with; and b) won't cost them a significant number of players/amount of money.
---
In this article:
League of Legends
,
City of Heroes
,
Nexon
,
Blizzard
,
Hearthstone
,
Riot Games
,
Valve
,
Epic Games
,
Bandai Namco
,
Ncsoft
,
Neowiz
,
Tencent
,
Guild Wars 2
,
Electronic Arts
,
Respawn Entertainment
,
ArenaNet
,
Bless Online
,
Bungie
,
Activision
,
Bless Unleashed
,
Destiny 2
,
Legends Of Runeterra
,
Apex Legends
,
Dota Underlords
.
---
About the Author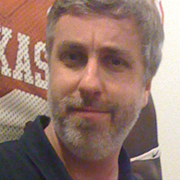 Jason Winter
,
News Editor
Jason Winter is a veteran gaming journalist, he brings a wide range of experience to MMOBomb, including two years with Beckett Media where he served as the editor of the leading gaming magazine Massive Online Gamer. He has also written professionally for several gaming websites.
---
Read Next
You May Enjoy